Whether you're already a TEFL teacher looking for motivation and to give yourself a boost, as is often necessary in any job role to be able to maintain your levels of passion and energy, or whether you're considering becoming a TEFL teacher, and looking for the motivation to do so, you've come to the right place!
Teaching is an extremely rewarding profession, but it takes a lot of energy and dedication. This is why it's very important to keep up morale and motivation for teachers. It's also important to remind you why you got into it in the first place! Or why you should get started!
Here at i-to-i, we love any excuse to give you wonderful people a boost. Keep reading for the motivation for teachers that you've been looking for!
Inspirational quotes
These are some of our favourite inspirational quotes, that really show how much teachers mean and why it's such a worthwhile job. If that's not great motivation for teachers (existing and aspiring), we don't know what is!
"Education is the most powerful weapon which you can use to change the world." – Nelson Mandela
"A teacher affects eternity; he can never tell where his influence stops." – Henry Adams (Obviously Henry said he/his when he meant to say they/their!)
"If you're planning for a year, sow rice; if you are planning for a decade, plant trees; if you are planning for a lifetime, educate people." – Chinese Proverb
"Teaching is more than imparting knowledge; it is inspiring change." – William Arthur Ward
"The best part of teaching is that it matters." – Todd Whitaker
"Teaching is the profession that teaches all of the other professions." – Anonymous
"A good teacher is like a candle – it consumes itself to light the way for others." – Mustafa Kemal Atatürk
"Teaching is the greatest act of optimism." – Colleen Wilcox
"Every kid is one caring adult away from being a success story." – Josh Shipp
"Education is not preparation for life; education is life itself." – John Dewey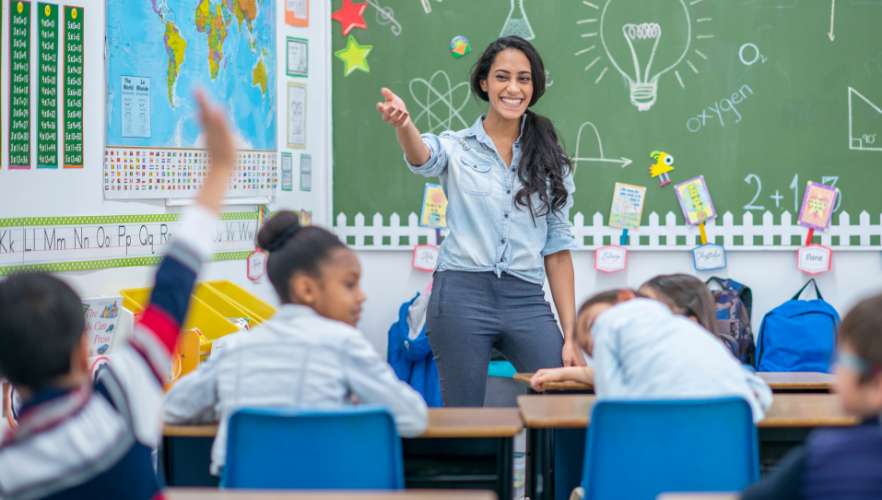 Share the motivation
One of the best places to get motivation is from other teachers! There's nothing like getting a compliment or words of encouragement from someone who really knows what the job is all about. Not already part of a teacher community? Head to our Students and Graduates Facebook page to connect with other teachers and get a boost, or to give someone else one!
And we know we're getting a bit quote happy…but this one is super relevant for this section:
"The most valuable resource that all teachers have is each other. Without collaboration our growth is limited to our own perspectives." – Robert John Meehan.
Teachers are often hyper critical of themselves so getting a different perspective and support from other teachers can help you to realise you're actually great at your job! And this can be the motivation you need to keep enjoying your role and pushing for progress and personal growth.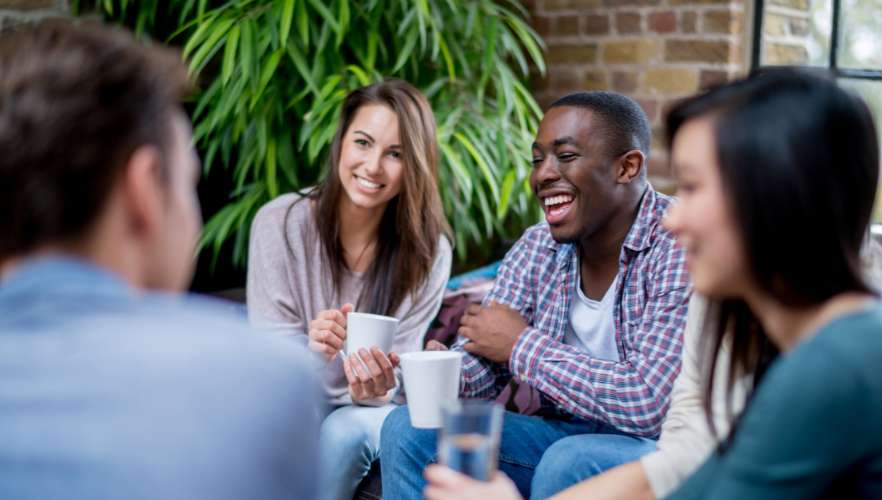 Professional development opportunities
Speaking of personal growth…One of the most motivating factors for teachers should also be the fact that you're never stuck in one role. There are so many different avenues to teaching, and so many ways to progress and develop your skills – keeping your working life interesting and motivating!
Already a TEFL teacher and looking to upskill and specialise? Check out our specialist courses!
Still need to get TEFL qualified? Check out our Advanced TEFL Diploma that has all the specialisms included!

We hope you're feeling motivated and rearing to go now – Happy Teaching!
Need to find a TEFL job first? Head to the LoveTEFL Jobs Board for all the latest vacancies.