2020 might have put a stop to our travel plans but we won't let it get in the way of our dreams! With borders shutting around us and limited chances to travel, we're learning to adapt to a new way of living. But what exactly does this mean? Find out what TEFL's future will look like after COVID-19…
Before COVID-19
It seems like millions of years ago now, but do you remember the days before COVID-19? We do and we can't wait for them to return again! Carefree and full of adventures we were living our best lives. From Africa to Asia and Latin America to Europe, our TEFL certifications opened up a world of opportunities for our graduates – yes please! Whether you took part in one of our amazing TEFL Internships or were teaching and beaching in Thailand the world really was your oyster! So, what's changed?
At the start of COVID-19
From job losses and pay cuts to furlough government schemes, the world of TEFL slowly started to transform. With more people staying at home, learning new skills, and finding ways to boost their CV, online teaching took off – amazing! But who knew it would be so successful?

During COVID-19
With more and more emphasis being put on teaching English online, the world of TEFL has completely changed. But this isn't always a bad thing! With opportunities now at the touch of a button, you can apply for jobs anywhere in the world. Plus, you can be your own boss, create your own schedule, and work from the comfort of your own home – count us in!
TEFL after COVID-19
Teaching English online
We can't say for certain what the future of TEFL will look like, but what we do know is that there'll be heaps more opportunities available to you! Whether you decide to work for an online teaching platform, to market your services locally, or to freelance your way through your career, you're going to be an amazing TEFL teacher! Give your CV the well-deserved boost it needs and be ready for your next adventure, wherever that may be!
Teaching abroad
Once travel restrictions are lifted and safer measures are put in place, you'll be ready for your next adventure – yes please! From siestas and fiestas in Spain to hitting up Hong Kong, you've got plenty to look forward to. So, get TEFL qualified now and get prepared for a 2021 full of adventure!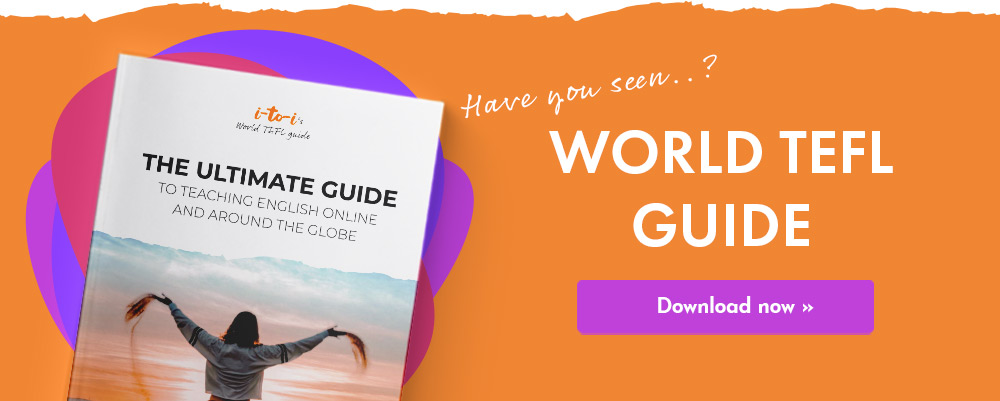 Good luck and happy TEFLing!