First of all, what does being an online ESL teacher even mean?! Well, ESL stands for English as a Second Language, so teaching ESL online is basically just a different way of saying TEFL (Teaching English as a Foreign Language) online.
Now that we've cleared that up, let's find out how you actually become an online ESL teacher.
We've split the process into 5 easy steps for you, check them out below:
Step 1
Choose a reputable and well-trusted ESL/TEFL course provider.
Well, we can help you there! i-to-i is the number 1 ESL/TEFL course provider worldwide, with over 26 years' experience, links with hundreds of employers, and globally recognised accreditations. Making sure you book your course with an accredited provider is important, as most reputable employers will only accept accredited courses as proof of ESL training. So, make sure you don't waste your money on a course that won't help you get a job!
Still need more convincing? Check out the rave reviews our TEFL graduates have given us!
Ready to get started? Head over to the TEFL courses page, so you can progress to step 2!
Step 2
Choose the best course for your needs.
There are lots of different options, and which one you select will completely depend on what you want to do with your qualification.
If you're looking to become an online ESL teacher, the 420hr Advanced TEFL Diploma is probably going to be the best one for you. This is because it covers all the essentials of ESL/TEFL, with the added bonus of some specialist courses that will be really useful for online teaching, particularly:
Teaching Business English and Teaching IELTS will be especially useful for any adult students you might have, as these 2 areas are often their motivation for wanting to learn English online! This knowledge will also help you to access higher salaries with online teaching jobs.
Teaching One-to-One and Online will really help you as well, for obvious reasons, but it also takes you through how to lesson plan and fill out the time when you only have one student. Online classes are often private, with only one student present, and creating enough materials to fill the time/keep your student engaged for the full class can be tricky, unless you know how!
If you want to check out some of the other course options, you can visit our courses page.
Step 3
Complete the course!
Sounds like an obvious step but it's a crucial one, so we couldn't miss it off our list.
Completing your TEFL course will help you gain all the essential ESL/TEFL knowledge to ensure you become the best online ESL teacher you can be, benefitting both your future students and your future salary!
Our courses are all online self-study, so you can log in to your course 24hrs a day, 7 days a week, to easily fit your learning around your current schedule and commitments – easy!
If you prefer an even more guided approach, we also have some new courses that give you the flexibility of online learning with the same level of support that you would get in a classroom – our Live and On-Demand courses. These courses give you the added benefit of 9-13 live sessions in a virtual classroom, with a qualified TEFL tutor and other students like yourself. So, you can ask any questions you might have, and get them answered immediately, and you also have the perfect opportunity to network with other future ESL teachers and swap tips!
Worried about getting stuck on your course? Don't be! We have the most ESL/TEFL graduates worldwide (210,000 and growing all the time!) and a 99% pass rate because we have qualified tutors available to help support you as you work through the course. Our aim is to help you pass with flying colours, so you can start your ESL adventure as soon as possible!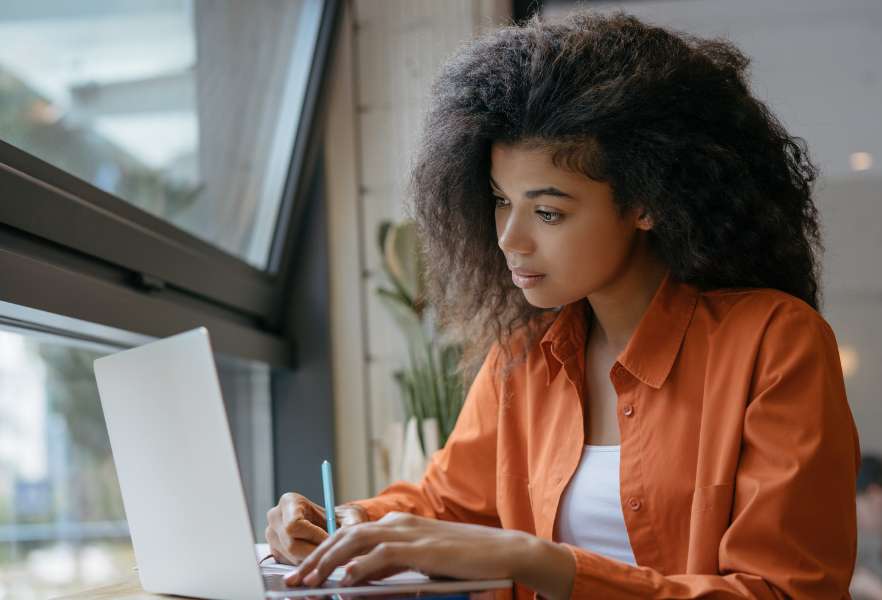 Step 4
Prepare your ESL CV/resume
This is a really key part of applying for online ESL teaching positions, as this is your potential employer's first impression of you, and it's important to make sure it's good! You need to make sure you are:
Gearing your CV/resume to the values/needs of each employer
Making sure you keep any experience mentioned ESL relevant
Proofreading! Typos and grammar errors annoy employers and show poor language and organisation skills (not something an employer expects of wants from an ESL teacher!)
For more information and detail on creating the perfect ESL CV/resume, check out our previous blog post.
Step 5
Job hunt!
So, you've completed your course and have amazing TEFL knowledge, you've prepared the perfect ESL CV/resume, what next? Now comes the job hunt!
This is the exciting part because you get to see all the different options available and select the best ones for you. Remember to keep an open mind before you start, there are lots of opportunities out there!
Before you start have a think about what sort of salary you're looking for. Not sure, and want to know how much you could be earning? Take our quick salary calculator quiz to work it out first.
Now you're ready to get started with your job hunt so head over to the LoveTEFL jobs board, where you can filter different opportunities by country (there is an option here for online jobs), the passport you hold, your education level and the salary you're looking for. They've made it super easy for you!
And if you still want more advice on applying for jobs, we have a great jobs team who are happy to help!
Good luck and we hope you enjoy becoming an online ESL teacher!