What is TEFL and what does it stand for?
TEFL is an international teaching qualification which is highly respected by employers worldwide. TEFL stands for 'Teaching English as a Foreign Language'. To teach English online and overseas, you'll need to be TEFL qualified. This means that you've learned all the necessary skills needed to become an amazing English teacher.

Where can I get a TEFL and what should I look out for?
As tempting as it may be, try and stay away from super cheap TEFL providers. They may not be fully accredited which means that your TEFL certification could go to waste! Finding the right TEFL Course is essential for landing your dream TEFL job. But what should you look out for?
Choosing the right TEFL Course is all about research. From google results and company reviews to word of mouth referrals, you want to make sure that they're the right fit for you! Choosing a TEFL provider can be tricky, so why not get in touch with the company beforehand? Speaking to a TEFL expert, like ours, can help put your worries at bay. Plus, you can find out the answers to any niggling TEFL questions you might have.
When researching TEFL providers, it's important to look for ones that are accredited and regulated. This means that your TEFL qualification is legitimate as your course has been reviewed by an external company. If you're planning on studying with us, you'll be in safe hands! All of our TEFL Courses are accredited and regulated by the ODLQC (Open & Distance Learning Quality Commission) and UK Government – amazing!
Not quite ready for a call with a TEFL expert? Not to worry! There's heaps of ways for you to find out what you need. Whether it's social media, blogs, or webinars we've got your back. Finding the correct information has never been easier, so feel free to send us a question any time!
Who can become TEFL qualified?
There really are no age restrictions when it comes to TEFL so you can become qualified at any time. It doesn't matter if you're 22 or 52, you'll be welcomed with open arms! You just need to be over the age of 18 and you're good to go!
How long does it take to become TEFL qualified?
This really depends on you and how much time you can dedicate to your studies. Some of our graduates have become TEFL qualified in just a matter of weeks, but generally speaking you can expect to get TEFL qualified within 1-2 months.
When does my TEFL certification run out?
The best thing is, your i-to-i TEFL certification is valid for life so it will never run out – yay! So, whether you want to get TEFL qualified and start teaching straight away or just want to be prepared for future, you know you'll always have your TEFL certificate in your back pocket.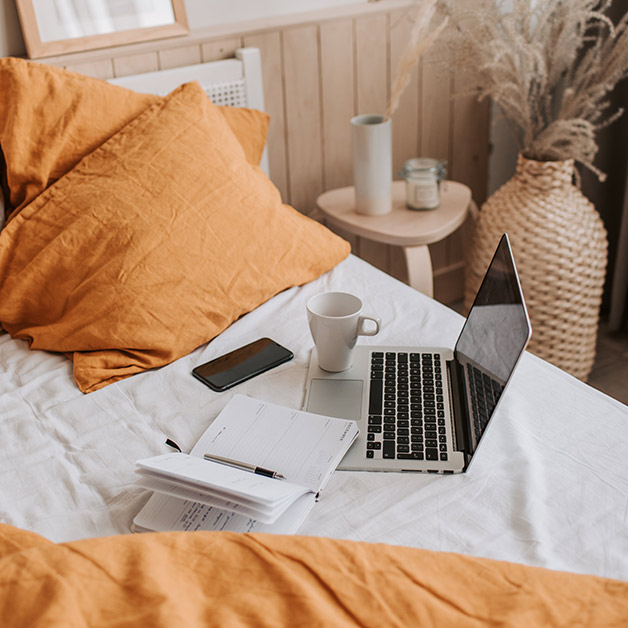 Why do I need a TEFL certification?
To be able to teach English as a foreign language you'll need to be TEFL qualified. This means that you've studied an accredited TEFL Course with a regulated provider. TEFL certifications are recognised throughout the world and are needed to teach English online and abroad. They're your gateway to success and can open up a world of opportunities. From being your own boss to exploring the world, becoming TEFL qualified will take you on a trip of a lifetime!
Do I need a degree to complete a TEFL certification?
We've all heard the rumours, but it simply isn't true! You don't need a degree to complete a TEFL certification. In fact, some of our graduates have done it and have gone on to become super successful language teachers. You just need to be hardworking, dedicated, and ready to take on your new role.

What type of TEFL Courses are there?
Here at i-to-i we offer a range of Level 3 and Level 5 TEFL Courses to suit your needs. But what's the difference?
Level 3 TEFL Certificate:
Our Level 3 Courses are designed with beginners in mind, so if you're brand-new to TEFL and want to learn the basics this Course could be perfect for you. With a Level 3 Course you can teach English online or abroad, become TEFL qualified in just a matter of weeks and begin your dream TEFL job – simple!
Level 5 TEFL Certificate:
If a high paying job or a TEFL career is what you're after, we'd recommend our Level 5 TEFL Courses. Studying an advanced TEFL Course like this one will give you that extra edge in job interviews and will help you stand out from the crowd!
Where can my TEFL certification take me?
Your TEFL certification is your passport to adventure. Whether you decide to head over to Asia, Europe, Latin America, or Africa, there's heaps of opportunities available to you. Plus, you can even use it online – sign us up!
Need help choosing the right course for you? Then why not get in touch with our TEFL experts! You can request a FREE callback with them here.
Good luck and happy TEFLing!