Call us biased but we reckon TEFL (Teaching English as a Foreign Language) is the perfect job. Not only is it a brilliant way to earn money as you travel but you get to peek beneath the skin of a country and spend real time with the people who live there – not something your average fly-by tourist can do!
Even better, with schools re-opening worldwide, there's a massive demand for qualified English teachers across the globe. And so you don't have to waste a moment longer identifying your dream TEFL destination, here are our top picks for the seven best places to teach abroad (in no particular order as a certain TV show loves to say!).
VIETNAM
Picture yourself teaching English in a fascinating country packed to the brim with stunning beaches, chaotic energy, winding cobbled streets, and mouth-wateringly scrumptious food. If this sounds like your idea of heaven, Vietnam is your perfect match. Plus, you don't need previous teaching experience to TEFL here, making Vietnam a top pick for newly qualified teachers as well as those with teaching experience.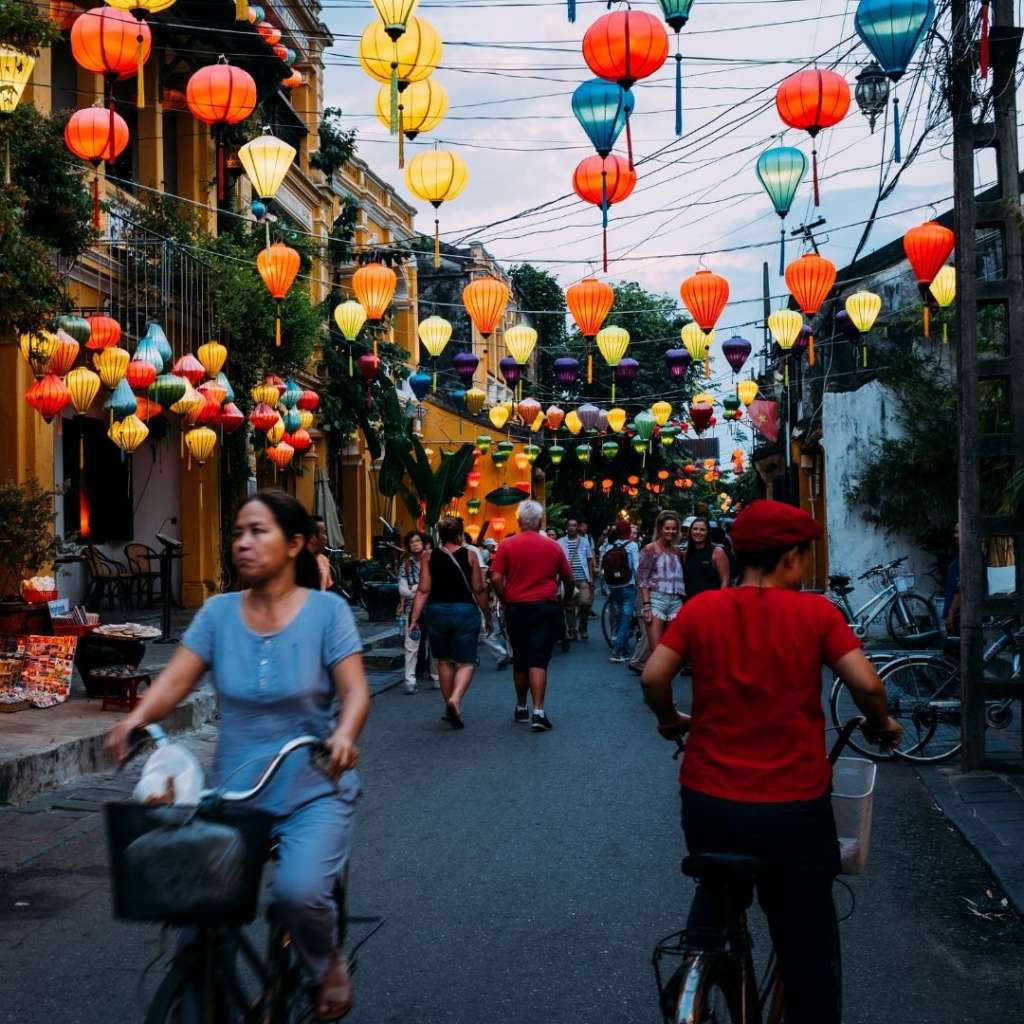 Teaching jobs in Vietnam
The vast bulk of TEFL jobs in Vietnam are in private language centres in Hanoi, Ho Chi Minh, and Da Long. Most posts are for teaching children but, as Vietnam moves on from its deeply moving past, there's also a growing market for teaching both business and tourist English to adults. And if you want to dip your toe in the water first, Vietnam is also a great pick for paid TEFL internships. Pretty fabulous all round, we say!
Qualifications to teach in Vietnam
You need a bachelor's degree and TEFL certificate to teach English in Vietnam but you can definitely find work here without teaching experience. In fact, Vietnam is a great place to pick up your first teaching job.
Earning potential for TEFL in Vietnam
Expect to earn between $1,000 to $2,000 per month teaching English in Vietnam, depending on your experience and where you work. While you're unlikely to have much leftover at the end of the month, this should be enough to afford a decent standard of living and explore the country.
Don't miss…
Halong Bay and its less touristy counterpart, Lan Ha Bay, simply must be on everyone's bucket list. But for us, it's the extraordinary caves of Son Doong in Phong Nha-Ke Bang National Park that are truly unmissable when you TEFL in Vietnam.
SOUTH KOREA
If you're an experienced TEFL teacher ready to work hard, South Korea offers brilliant opportunities to teach English. TEFL in South Korea isn't a job for slackers but if you're willing to put in the hours, you'll be rewarded with some of the best TEFL wages around plus a fabulous insight into a fascinating country that combines cutting-edge technology and buzzing cities with idyllic countryside and generous, welcoming people. It's easy to see why South Korea earns its spot on our list of top places to TEFL.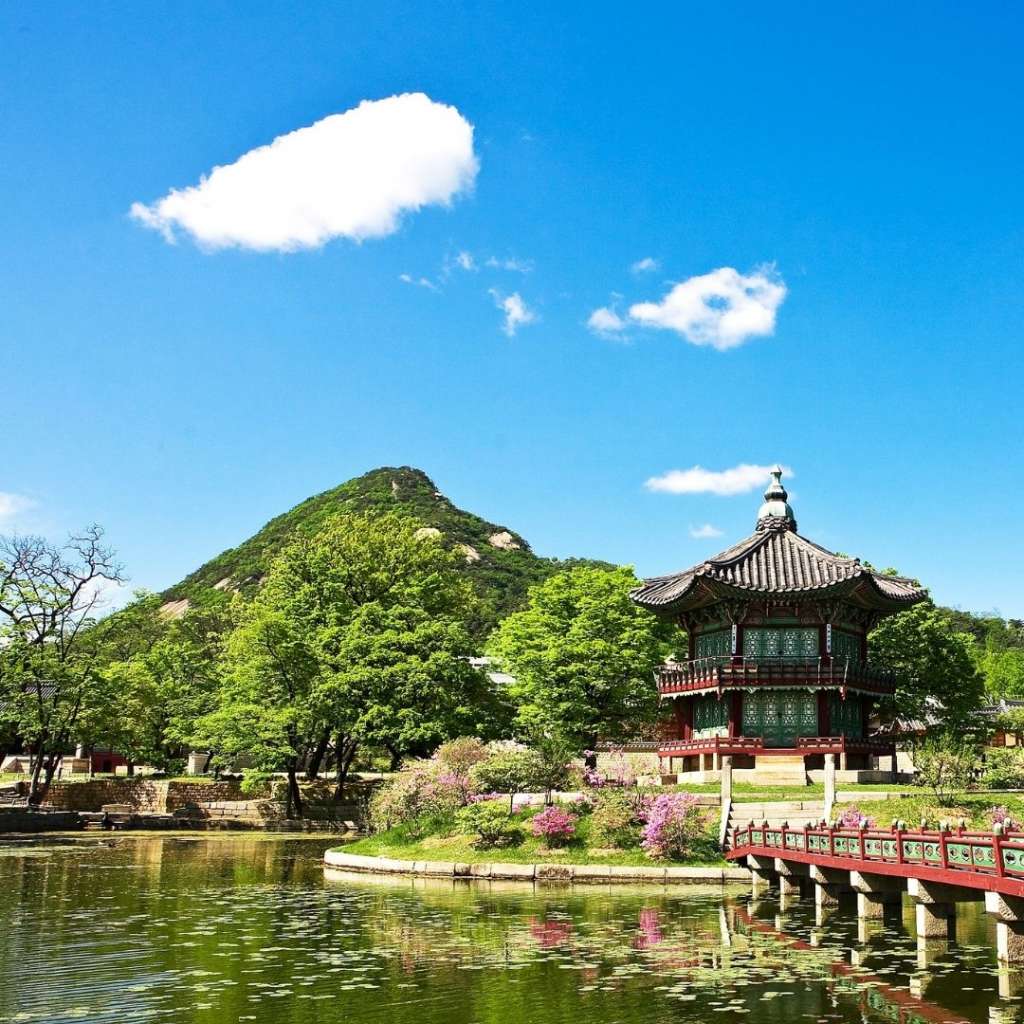 Teaching jobs in South Korea
Most TEFL positions in South Korea are in private language centres in and around the capital, Seoul and, to a lesser extent Deagu, Incheon and Daejeon. If you want to work in a public school, check out government-sponsored programmes such as EPIK or TaLK.
Qualifications to teach in South Korea
To TEFL in South Korea you need to be a native English speaker with a bachelor's degree and a TEFL qualification. For the vast majority of positions, you'll also need at least one year's teaching experience but you may be considered with less if you hold a master's degree.
Earning potential in South Korea
TEFL teachers in South Korea are paid extremely well. Your base salary is likely to be between $1,500 to $2,500 per month and you'll normally get housing, airfares, paid holidays and an annual bonus all thrown in on top. Living costs are high but with accommodation covered, you can live well and build up your savings in South Korea.
Don't miss…
South Korea is not just about long hours and hard work. This is a country that knows how to party, with a calendar packed to the brim with festivals. The pick of the bunch for many TEFLers is the annual Boryeong Mud Festival, full of music, fireworks and, you've guessed it, lots and lots of mud. Well, they do say it's good for the skin!
THAILAND
Ahh… Thailand. The perennial favourite of TEFL teachers – and with good reason. This fabulously friendly country offers great TEFL opportunities for both new and experienced TEFL teachers plus it's overflowing with gorgeous beaches, jaw-droppingly gigantic Buddhas, a vibrant capital, colourful floating markets and really, really yummy food. Whether you're looking for your first or twenty-first TEFL job, Thailand simply has to be on your list of best places to teach abroad.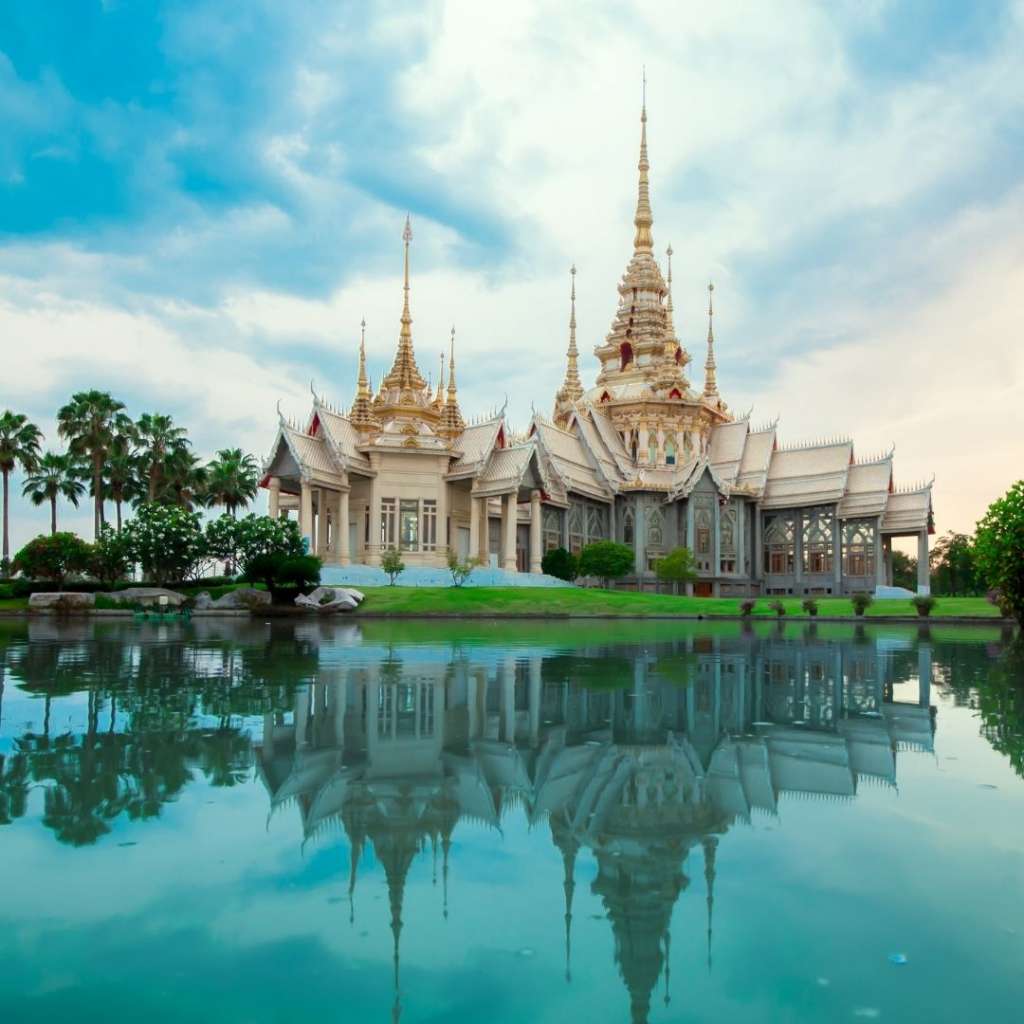 Teaching Jobs in Thailand
The majority of TEFL positions in Thailand are in private language centres in the capital, Bangkok. However, there's also a good number of posts in more chilled-out Chiang Mai and close to touristy areas such as Surat Thani, Phuket and Krabi. It's also occasionally possible to find English teaching jobs in Thailand's public schools.
Qualifications to teach in Thailand
Thailand is a brilliant place to look for your first TEFL job, as there are tons of posts open to newly qualified teachers. You will need a bachelor's degree and a TEFL certificate to find paid employment but, if you're not a degree-holder, take a peek at TEFL internships in Thailand. These have a lower entry threshold and are a fabulous way to pick up teaching experience in this amazing country.
Earning potential for TEFL in Thailand
TEFL in Thailand is far more about the lifestyle and experience than the money. Having said that, if you've got previous teaching experience, you can earn a good salary here, particularly if you negotiate hard when you sign up for your contract. For newly qualified teachers, a wage of around $750 to $1,500 is normal, which should cover all your living costs and a bit of travel around the country.
Don't miss…
With so much on offer, it's tough to pick just one highlight. But, for us, what's truly unmissable (in every sense of the word!) is Thailand's amazing Buddhist culture. It permeates every part of Thai life, from the ginormous Phra Buddha Maha Mawamin at Wat Muang through to the teensy shrines built into street walls. Foreigners are welcome at many retreats and classes so you can dive right in – the free daily meditation sessions at Bangkok's Wat Mahathat are a great place to start.
SPAIN
If you're a newly qualified teacher and want to teach in western Europe, our top pick is Spain. This warm, fiery nation has an ongoing thirst for qualified TEFL teachers with or without previous experience. Plus this gorgeous country is filled to the brim with a love of celebrations, stunning Pyrenees mountains, energetic cities and amazing beaches where you can relax the day away under those stunning deep blue skies. In fact, it's pretty impossible not to have an amazing time teaching English in Spain.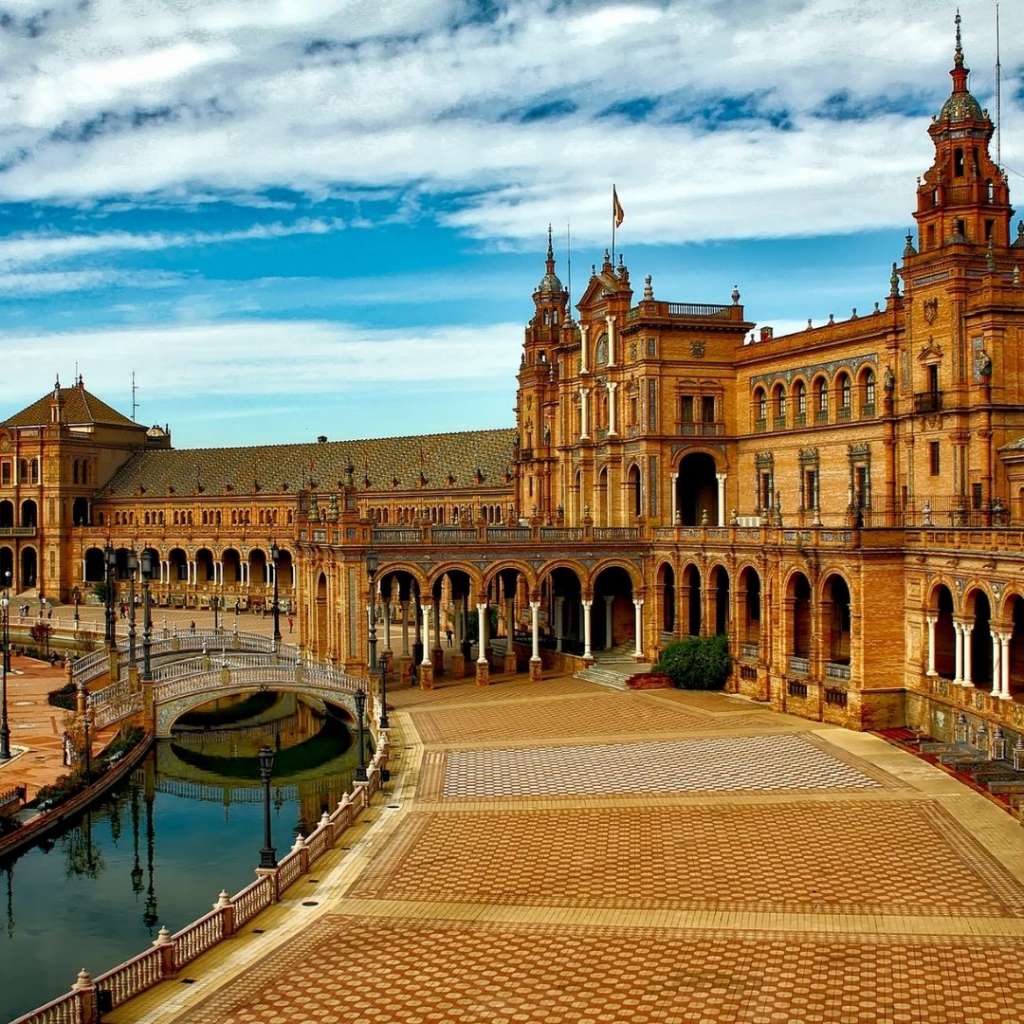 Teaching jobs in Spain
The vast majority of TEFL jobs in Spain are in private language centres, which you'll find all over the major cities. For shorter stints of teaching, also check out the country's numerous summer camps. There's a big demand for private tutoring in Spain too, which can be a good way to top up your wages once you're in the country.
Qualifications to teach in Spain
The main qualification you need to teach English in Spain is your TEFL certificate. While you'll find more opportunities if you have a bachelor's degree and teaching experience, neither is absolutely essential to find work, making Spain a great pick for newbie TEFL teachers and students.
Earning potential for TEFL in Spain
Expect to earn around $1,000 to $2,000 per month teaching English in Spain. This should be enough to cover your living costs if you don't splurge too often. If your budget feels tight, look at topping up your salary with private tutoring.
Don't miss…
Spain has some truly spectacular architecture, to rival its fabulous beaches and stunning mountains. For us, the tangling sculpture of Gaudi's La Sagrada Família tops the list of what to see – despite (or maybe because of) remaining unfinished more than a century after building first began.
ARGENTINA
Teaching English in South America should be part of anyone's TEFL adventure. The tricky part is picking just one country out of so many fabulous options – but we're going to plump for Argentina as our top TEFL pick right now. This enticing country offers a TEFL jobs' market that's bursting at the seams with fabulous teaching opportunities for both experienced and newly qualified teachers. If that's not enough to tempt you, picture yourself working with super-welcoming people in a country which boasts both spectacular natural scenery and a gorgeous capital – plus is fast positioning itself as a global producer of scrumptious wines.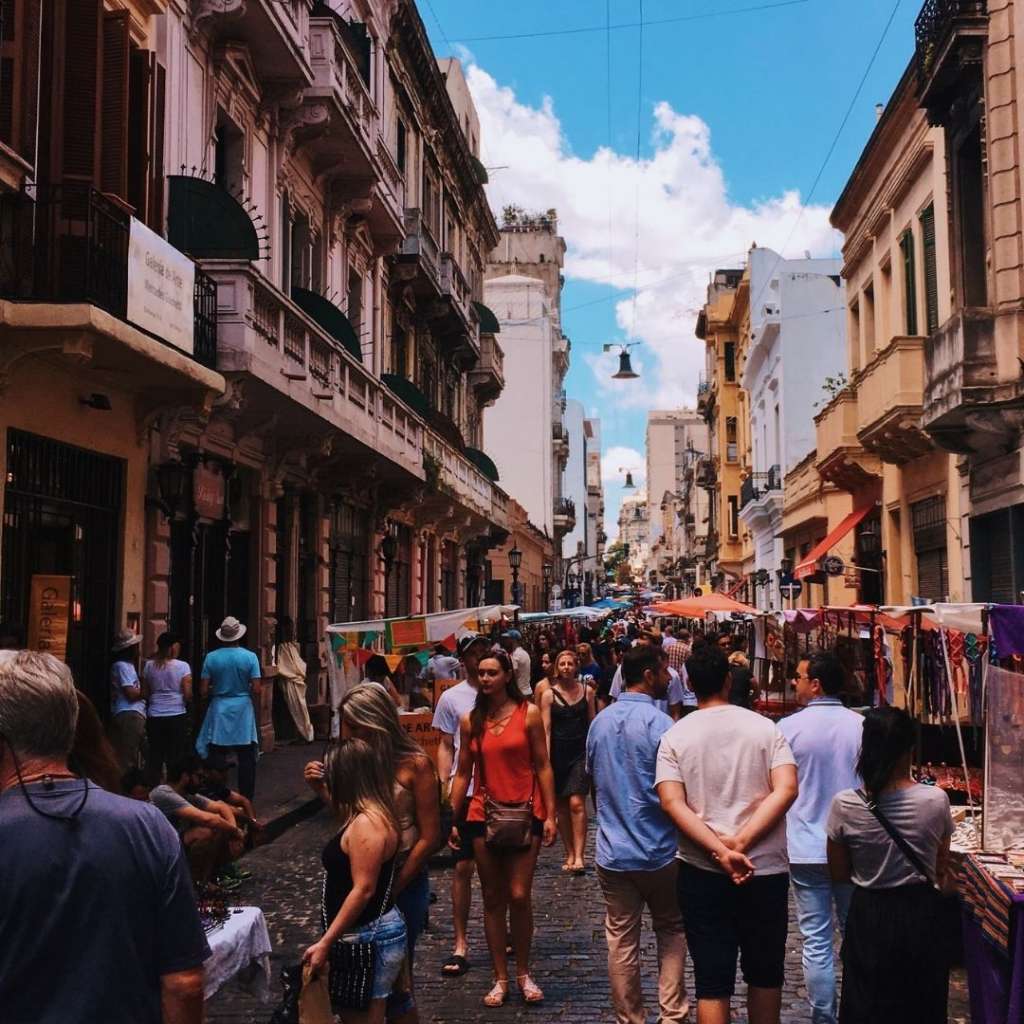 TEFL jobs in Argentina
The bulk of the TEFL posts in Argentina are in private language centres in Buenos Aires and Córdoba as well as more touristy areas such Salta and Mendoza. Most employers want to interview in person, so you'll stand the best chance of finding work if you travel to the country first. Once there, you may well get hired on the spot.
Qualifications to teach English in Argentina
The high demand for native English teachers in Argentina means that you only really need a TEFL certificate to find work. However, you'll find more (and higher paid) opportunities if you also have a bachelor's degree and teaching experience.
Earning potential for TEFL in Argentina
Like most countries in South America, TEFL wages in Argentina aren't brilliant but, on the flip side, living costs are also comparatively low. You can expect to earn around $600 to $1,200 per month. Bear in mind that many posts are part-time so TEFL teachers in Argentina often take on more than one job at a time to bring their earnings up to a decent level.
Don't miss…
The gorgeous capital, Buenos Aires, is the epitome of a vibrant city that never sleeps. But for a truly spine-tingling experience, make sure you head to the Parque Nacional Los Glaciares – you can't fail to be spellbound as vast chunks of jagged ice break off the Glaciar Perito Moreno and roar into the turquoise glacier waters below.
CHINA
No list of top TEFL destinations is complete without China which is far and away the world's biggest TEFL jobs market. It's not simply the abundance of work that places China firmly on our best places to teach list though. This unique country's unquenchable desire for English is combined with 50+ UNESCO World Heritage sites, emerald paddy fields and aeons old temples all jostling for attention with neck-stretchingly high skyscrapers and cities that appear to expand each time you blink. There's nowhere else in the world like it.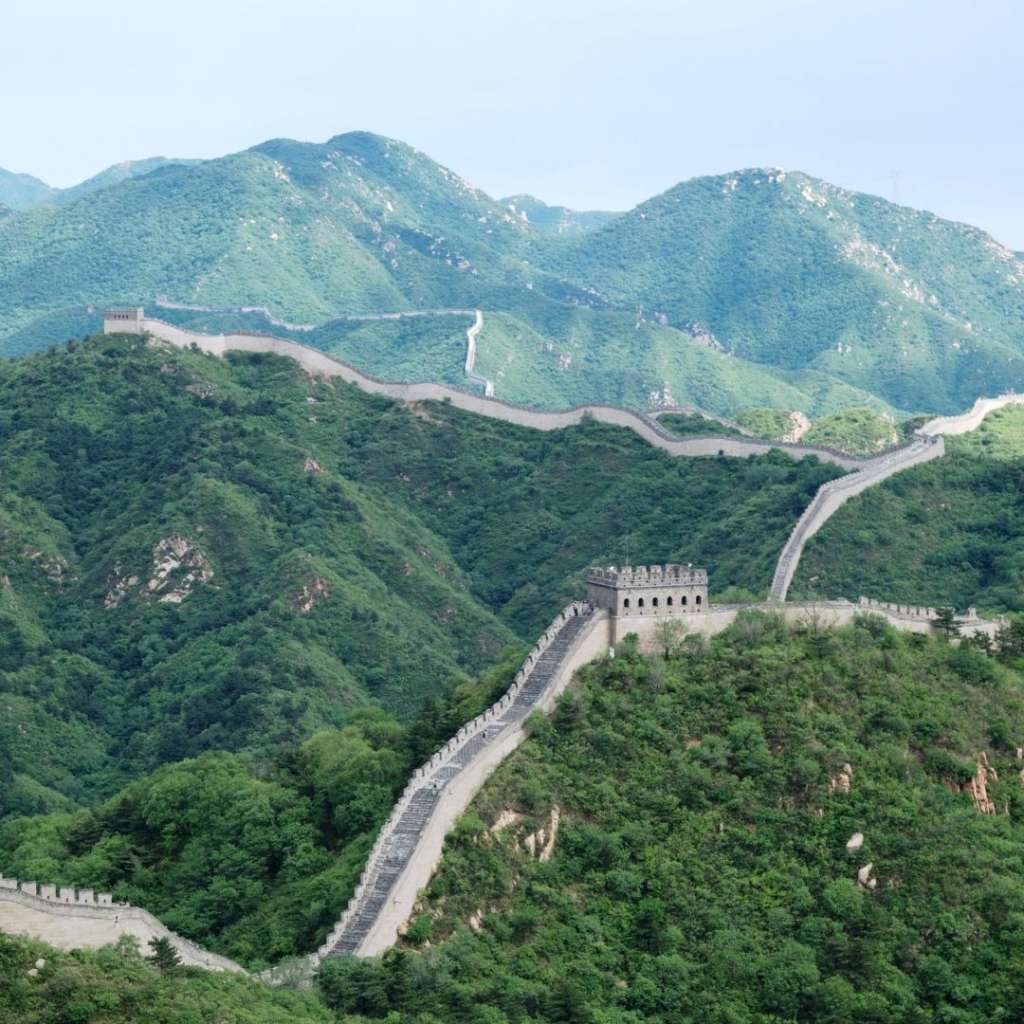 TEFL jobs in China
The majority of TEFL jobs in China are in private language centres in and around the big cities but you can find TEFL jobs pretty much anywhere in China, including with businesses and professionals, particularly if you apply direct.
Qualifications to teach English in China
China is a great place to land your first teaching post, as there are tons of opportunities open to newly qualified TEFL teachers. You'll normally need to be over 21 years old, have a bachelor's degree and a TEFL certificate as well as be a native English speaker to find paid teaching work. If you don't have all of these qualifications, China is another country with fabulous paid internships which have lower entry criteria.
Earning potential for TEFL in China
TEFL wages in China are at the higher of the scale, particularly in comparison with the cost of living. Anything from $1,200 to $3,500 is normal. Housing, flights, completion bonus and health insurance may well be included in your salary package. If they're not mentioned, it's worth asking – paid accommodation in particularly can make a big difference to how much you've got left over at the end of each month.
Don't miss…
We would say the Great Wall of China is the unmissable sight but we reckon you'll already know about that one. So for us, the truly awesome sight that you can't leave China without seeing is the extraordinary Terracotta Army who've silently guarded their emperor for more than 2,000 years.
United Arab Emirates (UAE)
Ask a TEFL teacher to name the best places to earn a top salary teaching English and the UAE (or, more precisely, Dubai) is pretty much guaranteed to be on their list. And, if we're honest, it's the opportunity to earn a top TEFL salary that attracts most English teachers to the Gulf States. However, there's far more to the UAE than good wages. You'll find stunning mountain peaks, sparkling beaches and rippling deserts all on offer – plus, of course, the glitz, glamour and fabulous shopping that Dubai is so well known for.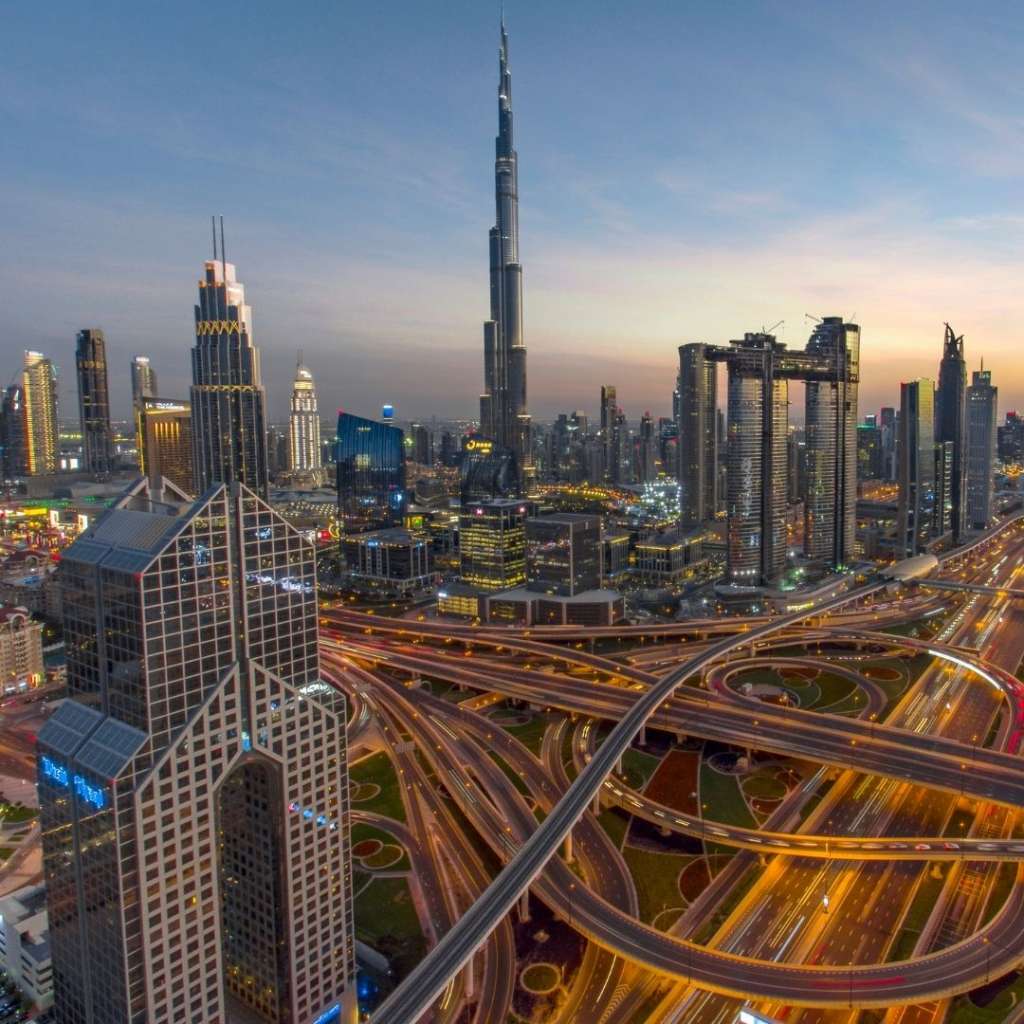 Teaching jobs in the UAE
Most TEFL posts in the UAE are in private language centres and public schools in Dubai but you can pick up the work across the region, with Abu Dhabi, Ras Al Kahmiah and Sharjah all offering some options. Allow yourself plenty of time to apply, as the application and visa process can take several months. Once you're given a contract however, it will normally last for at least two years.
Qualifications to teach English in the UAE
With such great benefits on offer, it's no surprise that posts in the UAE are competitive. You'll normally need to be a native English speaker with at least one year's experience as well as a bachelor's degree and a TEFL qualification to pick up work here. UAE is not the place to look for your first TEFL post.
Earning potential for the UAE
The UAE is one of the best places to build up good savings as a TEFL teacher. You'll normally receive good quality housing, airfares and paid holiday on top of an already generous (and often tax-free) salary of anything from $1,500 to $4,000. This means you can live a super-comfortable life teaching English in the UAE and still build up decent savings.
Don't miss…
If you're living in Dubai, it's pretty much mandatory to indulge in an all-out glamorous shopping experience at least once or twice. But if you want a break from the luxury, head to the never-ending, shimmering sand dunes of Liwa Oasis for an unforgettably stunning experience.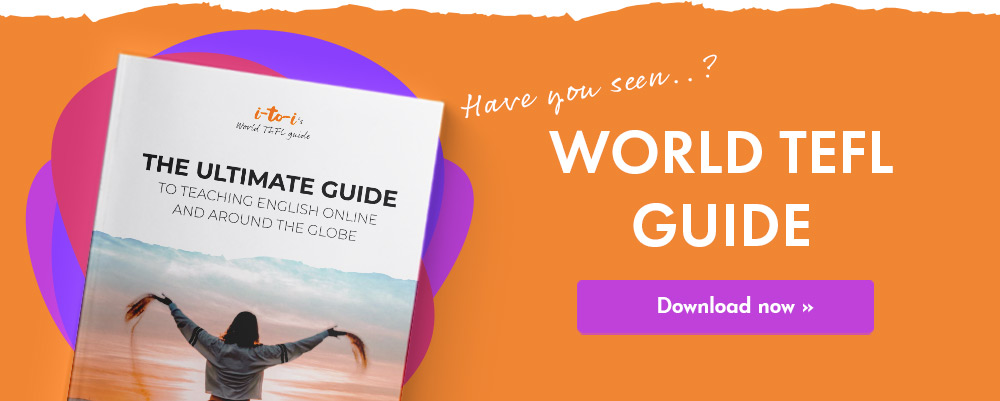 WHERE WILL YOU GO FIRST?
So now you've seen our shortlist of best places to teach abroad, which one is calling out to you? If you're ready to go, head straight over to LoveTEFL Jobs to find your dream job. If you'd like a hand to get started, get in touch and one of our friendly TEFL experts will give you a call back. You'll be teaching English around the world in no time!