Believe it or not, Britsgiving is a thing and we can celebrate it on the last Thursday of every November – just like the Americans. After all, a massive part of TEFL (Teaching English as a Foreign Language is experiencing different traditions around the world so we're happy to pitch in and help with the partying!
Here's our handy guide to celebrating Britsgiving and (if you're anything like us) you'll be happy to learn that it mostly involves eating and drinking in copious amounts!
Food, glorious food
Thanksgiving is all about friends and families coming together to share a turkey-centred banquet. For your UK feast, get your friends over, throw that turkey into the oven along with some stuffing and winter veggies – and serve it all up with generous dollop of cranberry sauce. If you're feeling particularly fancy, you could even add in green bean casserole and chowder. Pro tip: wear loose-fitting trousers (thanks Joey) and then DIG IN!
There's always room for dessert!
Whether you have any room left or not, you just have to top off your meal with a scrumptious slice of all-American pumpkin pie. Now – amazingly – available to buy in most UK supermarkets. If you've never eaten pumpkin before, it might sound like a strange choice but it's got the thumbs up from us. De-lish!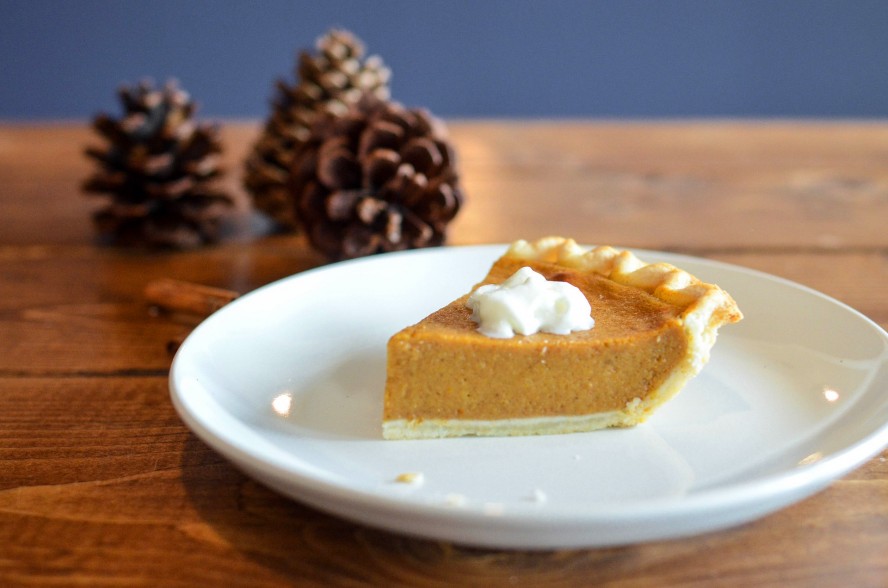 Give thanks
Thanksgiving was originally about giving thanks for the harvest (hence the name). Traditionally, a lot of families will go around the table and each say something they are thankful for so you could give this a go or just raise your glass and reflect for a moment before the binging begins!
Recover in front of the TV
In classic family-gathering style, most Thanksgiving celebrations end with the entire household slumped in front of the TV. And who are we to argue with that? Recover from your hard day's eating by watching the traditional Thanksgiving favourite – American football. Or snuggle up in front of an epic film, if that's more your cup of tea. You could also go the whole hog and polish everything off with a glass off eggnog if you've got room!
And relax …
You've done it. You can now pretty much consider yourself a US citizen. We're so proud you're continuing that true TEFL spirit of immersing yourself in a different culture. Now you can book your TEFL course and get started on your next adventure!