When the clock struck midnight in Brussels on 31 December 2020, the Brexit transition period ended. The UK is now firmly out of the EU. But what does this mean for TEFL? And, more importantly, can you still TEFL in the EU after Brexit?
Will EU employers still recruit UK TEFL teachers?
 The good news is that the demand for native-English speaking TEFL teachers in the EU isn't going to disappear overnight. Several EU employers are currently advertising TEFL posts on the LoveTEFL jobs board and this number is likely to increase once classroom teaching returns after COVID – yay!
As UK citizens no longer have an automatic right to work in the EU, TEFLing in Europe will look slightly different from before. TEFL employers will now need to justify recruiting UK citizens over EU TEFL teachers. This means that TEFL teachers from other EU countries (or those who are legally allowed to work in the EU) are more likely to gain teaching posts over you.
On top of that, you'll face extra competition for the positions that are available. As the UK is now a non-EU country, you'll be competing on a level with native English TEFL teachers from other non-EU countries, such as the USA, Canada, Australia, and New Zealand – although you'll still have the advantage of being close by for interviews and travel. This is definitely worth highlighting to prospective employers as it will help you stand out from the crowd!
What does Brexit mean for TEFL teachers already living in the EU?
If you're a qualified TEFL teacher who's already eligible to work in the EU, you're going to be in huge demand. So, be prepared for the amazing job opportunities that are coming your way!
How can I improve my chances of finding a TEFL job?
 To give yourself the best chance of finding a TEFL job in the EU, you'll need to give your CV a boost. After all, you need to convince prospective employers that you're worth the extra paperwork!
A Level 5 TEFL Diploma and specialist courses, such as Teaching Young Learners or IELTS  can help your qualifications stand out. Top that up with as much experience as you can get, whether through voluntary roles, an internship or paid TEFL jobs in other parts of the world and you'll be laughing.

Should I apply for roles in person or online?
UK citizens are allowed to visit the EU as tourists for up to 90 days in any 180-day period without a visa. Once COVID-19 restrictions are lifted, why not pop over to the EU for a few days of job hunting or combine it with a long stint of travel. Applying for TEFL jobs in person can help push your application up the pile as an employer is far more likely to remember a TEFL teacher that they've met. At worst, you'll get a good holiday out of it and at best you could come home with a solid job offer – winner! Just remember to pack a set of smart clothes, for that all-important first impression.
Do I need a visa to TEFL in Europe?
 You'll now need a work permit to teach English in the EU, even if you're only planning to work for a few weeks in a summer camp. Each country sets its own visa requirements, and, in most cases, you'll need a firm job offer in order to apply for a work permit. You'll also need to pay a visa application fee and may be required to legalise your TEFL certification, so make sure you include these costs in your budget.
Can I work in the EU on a student visa?
Some EU countries allow you to teach English part-time if you're staying in the country on a student visa. Registering for local language classes can help qualify you for the visa, and you'll also pick some of the local lingo too – amazing! In Spain, for example, you can teach for up to 20 hours per week on a student visa as long as it doesn't interfere with your studies – awesome!
It's also worth keeping your eye out for government schemes, such as working holiday visas, in your chosen country. These might start to pop up once the Brexit dust settles.
Check with the Embassy for the country you're interested in for their specific requirements. Alternatively, take a look at the UK government's series of guides which include information on other relevant Brexit changes, such as driving, healthcare and phone charges.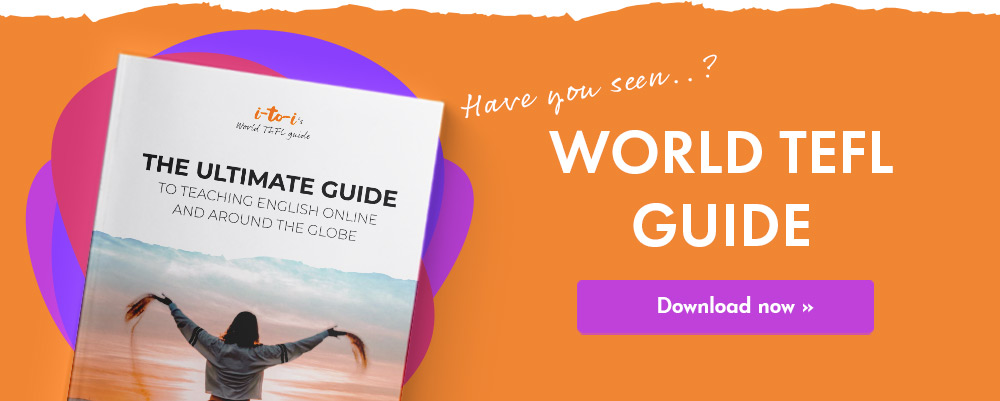 What if I'm already teaching English in the EU?
 If you were teaching English in the EU before 1 January 2021, you're in a strong position. The Withdrawal Agreement protects the rights of UK citizens who were legally resident in an EU country before the end of the transition period. In practice, this means that you can continue to live in the EU and work legally as a TEFL teacher.
You're not restricted to your current TEFL job either: you can live and work across the EU in pretty much the same way as before. However, do make sure that you apply for residence status so that you continue to benefit from these rights. If you've not done this already, head over to the UK government's website for more information.
Other TEFL Options
 If you've got your heart set on working in the EU but are struggling to find a TEFL post, it's worth thinking more broadly about the jobs you consider. For example, au pairs can live, work, and teach the children of the family they're based with.
Alternatively, online TEFL teaching has taken off in a huge way during the pandemic and it's likely that this will continue well beyond COVID. For most online TEFL jobs, it doesn't matter where in the world you're based – so there's no reason why this shouldn't be within the EU. While you'll still be restricted to the 90-day limit on visits, online TEFL can be a great way to combine paid work with a few months' travel around Europe – yes please!
Finally, a brilliant alternative to TEFL in the EU is to find a TEFL job outside its borders and make the most of those 90 days of visa-free travel on your days off. Neighbouring Turkey and Russia are both fascinating TEFL destinations in their own right and can also be great springboards for the EU.
Plus you could head further afield to the world's largest TEFL market in Asia or teach English in the truly spectacular surroundings of South America
Whichever route you choose, let us know how you get on – We'd love to hear about your experiences!
Good luck and happy TEFLing!