Teaching English online is a great way to make an income from anywhere in the world with just your laptop, but it can be tricky understanding all the different options and requirements. So we've done a bit of the hard work for you and answered that all important question – "do I need a degree to teach English online?"
Do I need a degree to teach online?
When you first start looking for teaching English online jobs it can seem like everyone wants you to have a degree, but this isn't always the case. Having a degree does mean you'll have more options, but there are loads of companies out there that understand you don't need a degree to be an amazing TEFL teacher! Teach online companies such as; Cambly, Pal Fish and Open English are great options for aspiring TEFL teachers who don't have a degree.
Want to be your own boss? You can freelance without a degree too – you'll be able to choose your own hours and set your own rates! Just bear in mind, freelancing can be a bit more stressful at first as you'll have to arrange everything yourself, including finding students and payment methods. But, once you're set up, you'll have complete freedom!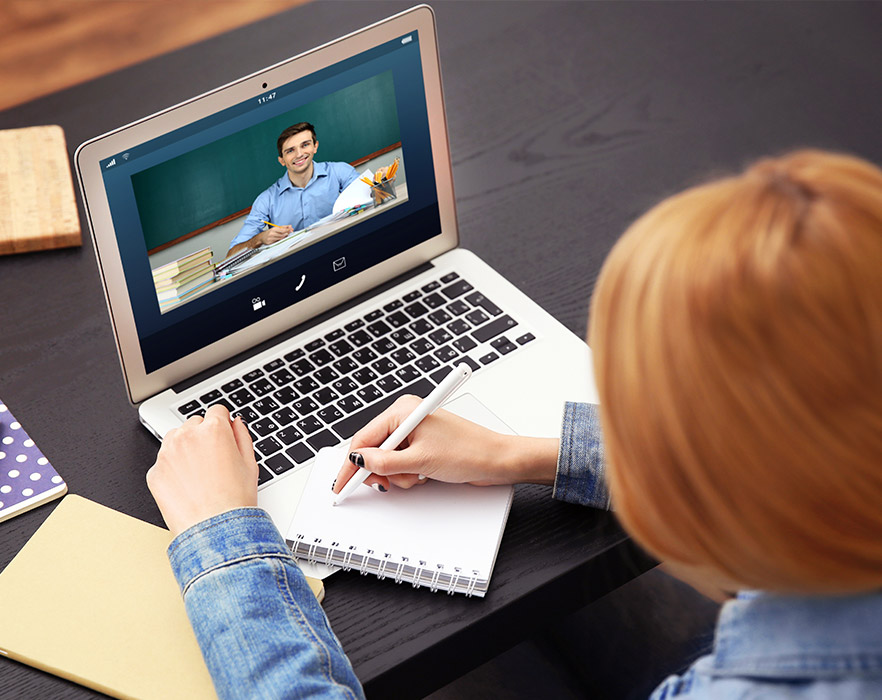 What qualifications do you need?
You might not need a degree to teach English online, but you'll need an accredited TEFL certificate with at least 120 hours of training – no ifs, no buts! The higher the TEFL qualification the more likely you are to land a better job, for someone who doesn't have a degree it's probably best to opt for the Level 5 TEFL certificate as it's the level below a bachelor's degree and anyone can do it, as long as you're fluent in English!

How can you boost your CV?
If you want to set yourself apart from other candidates and really stand out from the crowd, we'd definitely recommend taking an additional course in teaching English online. Most reputable TEFL course providers will offer this, ourselves included, and it'll give you valuable tools to help you adapt lesson plans for online classes, learn how to teach one-on-one and even give you guidance on the technical side of setting yourself up as an online tutor. If you're really serious about teaching English online, it really is worth your time. Having teaching experience will also boost your CV. Internships are a great way to get your TEFL qualification and gain experience as they include your course and a teaching position. Don't want to do an Internship? You can look for volunteer teaching positions instead!
What online teaching companies don't require a degree?
1. Cambly
Cambly have the lowest requirements for online TEFL teachers. If you want to teach online for them you don't need any experience or a degree!
2. PalFish
PalFish has one of the fastest interview processes in the world of online TEFL, so if you're super keen to start teaching online straight away get your application in with them now!
3. iTalki
iTalki don't require a degree and they offer more than just English lessons, so if you're bilingual you'll have more options as you'll be able to teach all languages you know – winner!
4. Freelance
Absolutely anyone can freelance and by freelancing you're giving yourself the most freedom and flexibility possible. You'll be able to choose your own students, decide your own hours, set your own rates of pay and truly be your own boss!
Want to learn more about teaching English online? Download our in-depth guide here.