One of the most popular TEFL teaching destinations on the planet, South Korea needs a little introduction. Korea has long been an ideal choice for new and experienced TEFL teachers, not only for the wealth of jobs available, or the great level of pay on offer but also for the rich cultural experience. With more and more new teachers looking to spread their wings and explore the thrills of Asia, South Korea still remains one of the best choices of destination. Check out our top 5 reasons to teach English in South Korea:

Culture
Korean culture, like many Asian cultures, is a wonderfully exotic and romantic experience and a perfect example of how the ancient and modern worlds can exist together in harmony. You'll see lots of modern innovations, futuristic buildings, and loads of examples of high-end technology used in day-to-day life, with lifestyles still revolving around age-old customs and practises, from the ginseng and green tea drink to the wonderful Korean spas and saunas.
Cuisine
While Korean food is very typical of Asian cuisines in the fact that it uses many spices and rice-based dishes, it is in fact one of the most unique cuisines of the continent. Koreans use their own unique blends and combinations of ingredients that you are unlikely to find elsewhere, and while you may have been to a Korean restaurant or two outside of Korea, you haven't experienced the joys of Korean food until you've tried it in-country.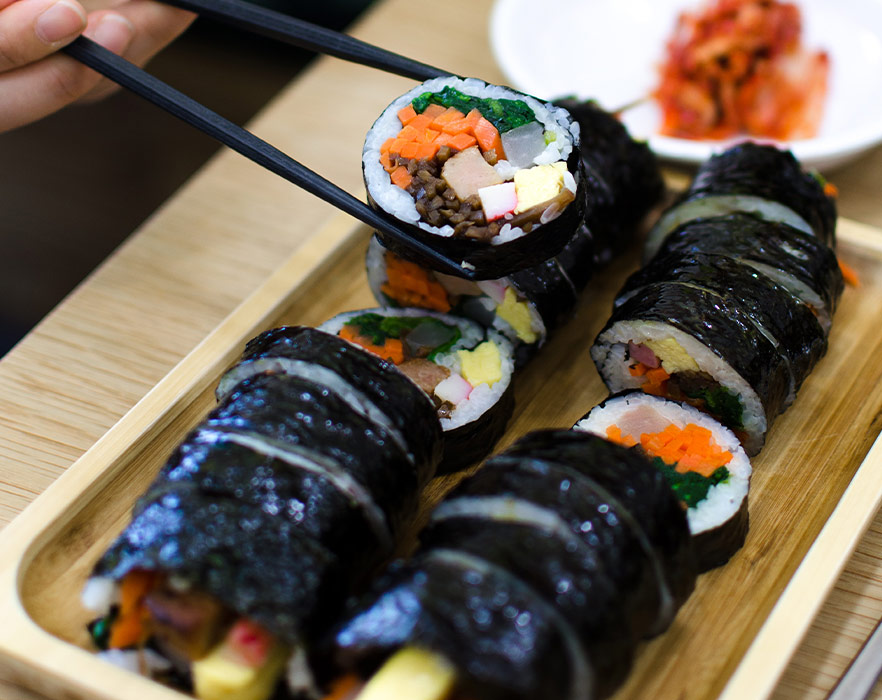 Lovely locals
Koreans tend to be very kind and polite people, valuing their family and friendships very highly. While they may often seem cold and distant towards strangers, they will almost always be willing to make personal sacrifices in order to help a friend in need. In that same breath, they are always open and committed to new friendships, and those who are respectful and sensitive to local customs and etiquette will find themselves leaving Korea with a lot of close friends.
Shopping
Korea, and Seoul in particular, is one of the shopping capitals of the continent. With a wide variety of modern concept malls, giant shopping centres, traditional departments stores, and busy market places, there is a shopping hot spot for just about every taste and budget, with opportunities to shop literally all day and night. Many shopping malls also include large entertainment areas, not just a top floor of bowling and movie watching, but often entire amusement parks, aquariums, and other fun tourist attractions.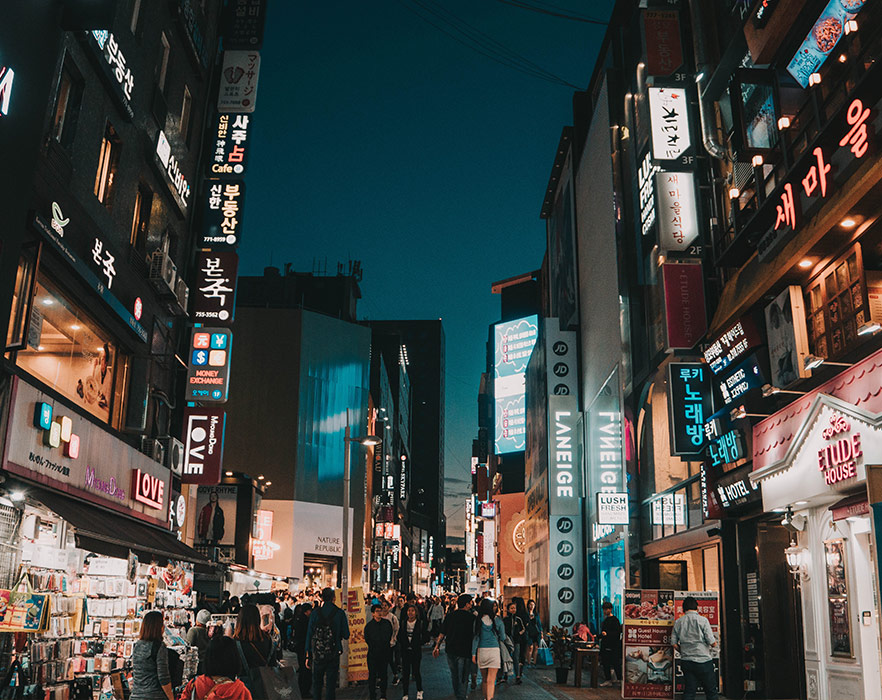 Teaching
Some say the heyday of TEFL teaching in Korea ended several years back, but that's not strictly true. While the wages may be slightly lower today in comparison to say, 10 years ago, a typical teaching wage is still as high here as just about anywhere else in Asia, and even a novice TEFL teacher will be earning enough to live a fairly comfortable life.  And the job itself is still as fun and rewarding as ever! Not only will you get to experience and learn about the fascinating culture, make lots of new friends, eat some of Asia's best food, and literally shop until you drop, you'll also get all the rewards of teaching, building close relationships with your peers and watching your students learn and grow!