So, you want to teach English in China? Check out Jodie's story about life as an English teacher in Nantong.
Thinking of teaching in China?
I had just returned from a 3-month trip in Fiji, teaching English, and I was already thinking of where to go next, and so, a simple Google search for 'TEFL jobs' showed me advert after advert after ADVERT of TEFL jobs in China, (I didn't actually have a TEFL certificate… a 120 hour online course crammed into one weekend sorted that out) and it was decided: I was going to teach in China!
What's the work like?
My main motivation was the short working hours (about 16 hours per week) and high salary (roughly 1000 GBP per month) plus of course the chance to live and work in a totally different country. Walking into my very first kindergarten class, the first Chinese words I learnt were wàiguó rén (foreigner) and lǎoshī (teacher), which was repeatedly chanted at me from these cute little Chinese faces every day, no matter how many times I told them my name!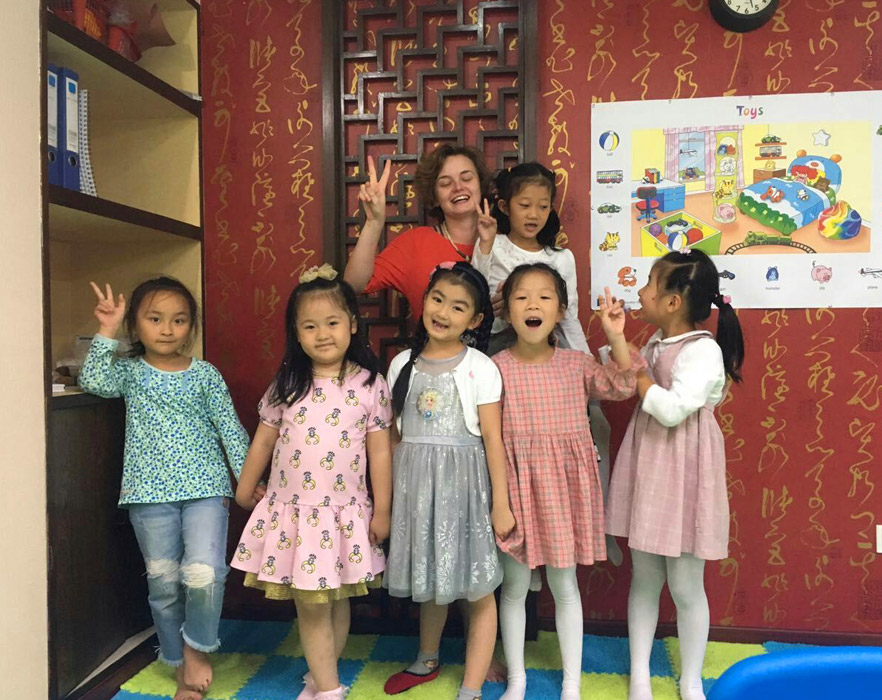 Each morning I would teach four 15 minute classes and then again in the afternoon at a public kindergarten literally five minutes from my house. The kids were aged between 2-7 and there were about 30 in a class. The lesson mostly consisted of singing and acting out the songs, with a little bit of vocab practice and a lot of props! I had a Chinese teaching assistant with me at all times who basically translated everything and tried to keep the kids in line! I made sure the classes were exciting and so, can become chaos! My teaching assistant was awesome at settling them down.
On Saturday and Sunday mornings, I taught much smaller classes (4-6 kids) but lasting for two hours. We followed a coursebook and materials provided by the school but basically anything goes in terms of how I taught. Want to sing? Act out a play? Sure! I had a foam carpeted floor and so we mostly spent our lessons playing games and running around shouting (in English, of course!).
What is life like in China?
Life is what you make of it, wherever you are in the world. But being a ESL Teacher is China offers many perks.
Firstly, you will eat some amazing (and strange) food!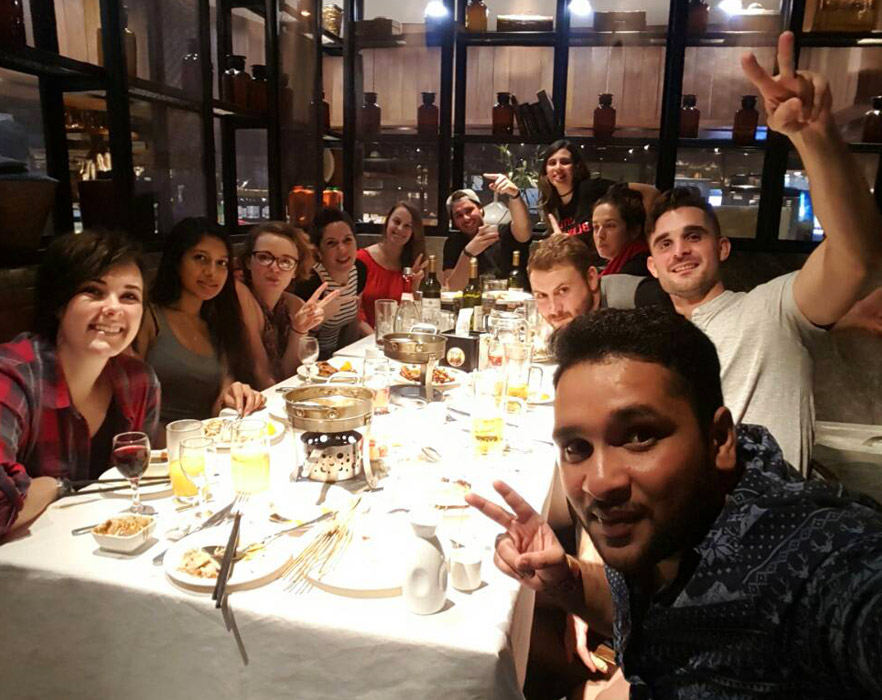 Secondly, living costs are extremely low. Your school will most likely pay for your accommodation which means more money to save/enjoy yourself! The work-life balance is amazing, you are in an entirely new part of the world filled with new places that you can visit during your time off. During my year there, I visited many other provinces in China as well as other countries in Asia.
Your time in China will be totally different to what you are used to back home. The main difference being the language barrier – this can make the most simple everyday things difficult, but even more reason for you to learn Chinese! It isn't as hard as it seems. You will inevitably meet many expats from all over the world teaching English in your local area, you just have to go out and find them at your local foreign bar! Another word you will soon learn… 干杯 Gānbēi! (cheers).