With a fascinating history and culture, breathtaking beauty, and a booming TEFL jobs market, Japan is one of the most desirable locations for TEFL teachers. Over the past 30 years or so, it's continued to grow in popularity thanks to the government-sponsored JET programme. This exciting initiative has been a popular choice amongst university students throughout the world, but why? Find out everything you need to know about the JET programme in Japan right here…
What is JET?
The Japan Exchange and Teaching Programme (JET) is a special scheme set up by the Japanese government to help improve English language learning in schools across the country. The main aim of the JET programme is to promote a cultural exchange between English language learners and fluent English speakers. The programme was established in 1987 and has had a whopping 5,000 graduates take part so far, so you know you'll be in safe hands!
What are the requirements for JET?
To be eligible for the JET programme you'll need to meet the following requirements:
Have a bachelor's degree or higher (in any subject)
Have a keen and genuine interest in Japanese culture
To be a national of one of the participating countries
Do I need a TEFL certificate to take part?
You don't need a TEFL certificate to take part in the JET programme as you'll receive specific training, knowledge, and methodology. This means that you can sign up to the programme after you've finished your bachelor's degree and land a top teaching job straight away – amazing! Positions on the JET programme are extremely competitive though so it's definitely worth having a few extra skills to add to your application. To stand out from the crowd, we'd recommend completing a TEFL course before you apply for JET. Our Level 5 TEFL Diploma will leave you oozing with confidence as you'll receive all the help, support, and guidance you'll need to feel classroom ready. Plus, it looks pretty impressive on your CV, so you'll stand a better chance of being accepted onto the JET programme.
What's included?
The JET programme offers one of the best TEFL packages you could dream of! Assistant Language Teachers (ALTs) can expect to receive the following:
1-year contract (contracts can be renewed for a maximum of 5 years)
36-million-yen annual salary (£24,000 / $31,500)
Accommodation assistance
Flights
10 to 20 days paid annual leave
Plus, you'll also be offered in-country support, help, and guidance if you need it – amazing!
What will my role be on the JET programme?
During the JET programme, you'll be working as an Assistant Language Teacher (ALT) in both primary and secondary schools across the country. In this role, you'll be assisting Japanese teachers with their English language learning aims. This includes the following:
Supervising language activities
Helping with pronunciation
Preparing class materials
Engaging in local and international exchange activities
Helping out with extra-curricular clubs, such as student council, school events, and speech contests
Why does the JET programme focus on English speaking skills?
Although Japanese students learn English from the age of 10, they often struggle with pronunciation and oral skills. As more emphasis is put on listening, reading, and writing, speaking can sometimes get left behind. As an ALT, you'll be expected to immerse your students in the English language, boost communication skills, and improve fluency and accuracy. Don't be alarmed though! You'll be given all the support, knowledge, and training you'll need for your very first day and beyond!
Where will I be placed?
One of the great things about the JET programme is that it's a country-wide scheme so you could be placed anywhere in Japan. From large bustling cities such as Tokyo and Osaka to more rural and traditional places like Kyoto – this programme has so much to offer! Before you go, you'll be asked to specify your top 3 cities, so make sure you do your research. Although there's no guarantee that you'll be placed in your top city of choice, organizers will do their best to accommodate your preferences!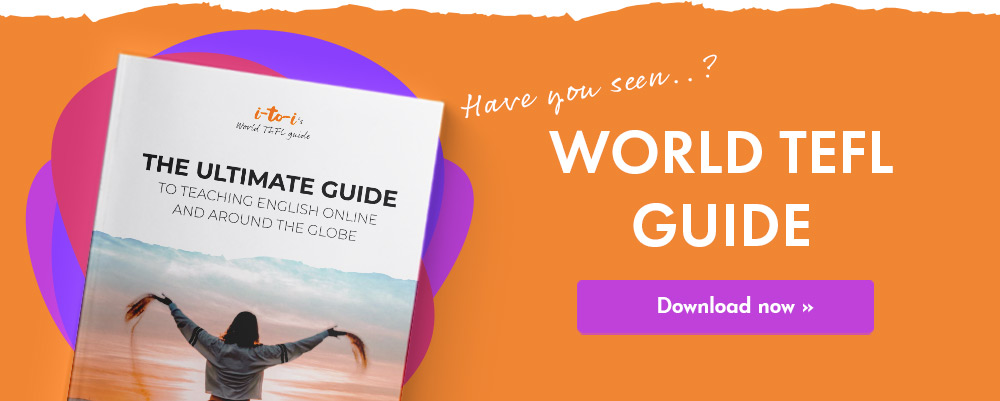 How long does the JET application process take?
The application process usually takes around 10 months. Here's a breakdown of the timeline and what you can expect:
October: Applications open in October
November: The application deadline closes in November
January: In January, selected candidates will be invited to an interview at the Japanese embassy
March: Candidates will then find out if they've secured a place by March
April: In April, a small number of early-start positions will take place
July/August: By July/August all remaining candidates will fly out to Japan to start their English teaching journeys
Can I apply if I'm in my final year at university?
Of course! There's nothing stopping you from applying to the JET programme in your final year of university, providing that you'll have graduated by the time you're due to fly out. Generally speaking, this is around July/August time. To bag yourself a spot on this sought-after scheme, you'll need a letter from your university confirming the start and ends dates of your degree – simple!
Want to find out more about the JET programme in Japan? Get in touch with our TEFL Jobs Team!
Good luck and happy TEFLing!