Are you looking for a career which allows you to travel and build your savings, all while making a difference to the lives of others? With 2023 just around the corner, there's no better time to start a new adventure as a TEFL teacher and have your best year yet!
Many teachers say that Teaching English as a Foreign Language (TEFL) is fun, flexible and rewarding – but is right for you? Today, TEFL teacher Tabitha (@whereistab) is breaking down some of the key questions for new TEFL teachers. Perhaps you're concerned about stress, workload, or instability? Read on to learn whether TEFL is a good job in 2023 and how you can start working with English learners around the world.
Types of TEFL jobs
Firstly, let's recap some typical options for graduates with a TEFL qualification.
Online EFL teacher: A teacher who delivers classes online, either through an online marketplace website (such as Preply, italki, Fiverr, etc.) or through an online school. Online teacher can also freelance. Freelance teachers work independently and set their own rates and availability – perfect for digital nomads!
In-person teacher: A teacher who delivers classes in-person, typically for an academy or school. Popular TEFL destinations include South Korea, Thailand, Spain, and Vietnam. Teachers usually deliver a set curriculum and keep the same classes for an extended period (e.g. 1 year). This is a great choice for travel enthusiasts and those with a savings goal!
Private tutor: Some TEFL graduates choose to work with students 1:1, either abroad or in their home country (or online!) They find clients independently, can often charge higher rates, and don't pay platform fees. Perfect for be-your-own-boss types!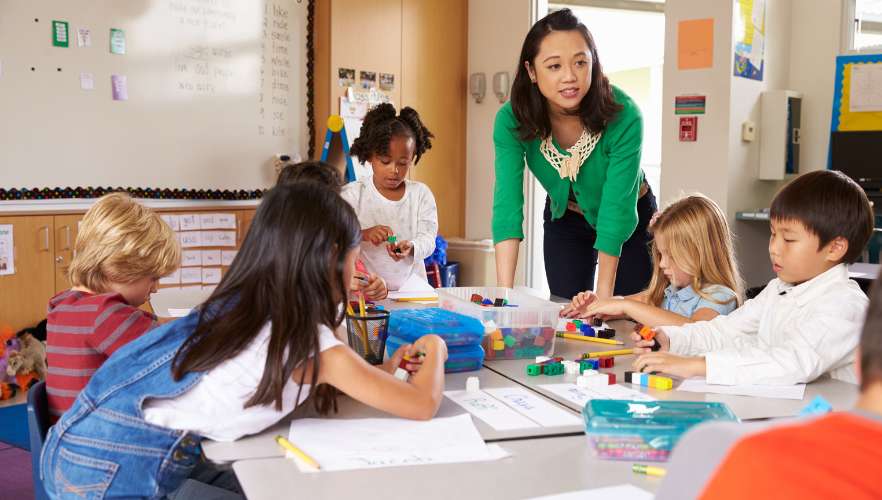 Is TEFL stressful?
This is a common concern for new TEFL teachers. As we know, there are plenty of ways to connect with English learners – from businesspeople in a classroom in Dubai to pre-K children in Seoul! Each TEFL job has its own benefits and challenges, but here are my thoughts on TEFL and stress:
Emotional investment. Teachers naturally care about the wellbeing and progress of their students, no matter their age or nationality. This can be a source of stress, but it is also why a career in TEFL is so rewarding! Having a strong support network around you (friends, family, therapist, etc.) and connecting with other teachers is a great way to express your worries and maintain your mental health in the teaching environment. i-to-i has a great Facebook group for students and graduates, where you can meet and connect with other people in the same situation as you!
Behaviour management. Public school teacher, Shan, has been working with Chinese pupils for several years. Her top tip for overcoming behaviour challenges? Building rapport and trying to understand why students are acting up. You can also set up for success with a great TEFL course with units on classroom management.
Workload. Whilst one EFL teacher may worry that their workload isn't high enough, another might be overworking themselves and delivering too many classes per week. No matter the type of TEFL job, it's essential to maintain work-life balance. Streamlining your lesson-planning time, openly discussing expectations, and scheduling fun activities for your days off are just a few suggestions to help keep your cool as a TEFL teacher!
In my experience, TEFL is an extremely fun and interesting career path with a manageable workload. In fact, you might find that you have more money and free time than the average office job! Stress need not put you off teaching – with the right tools, you can deliver knock-out classes without experiencing burnout.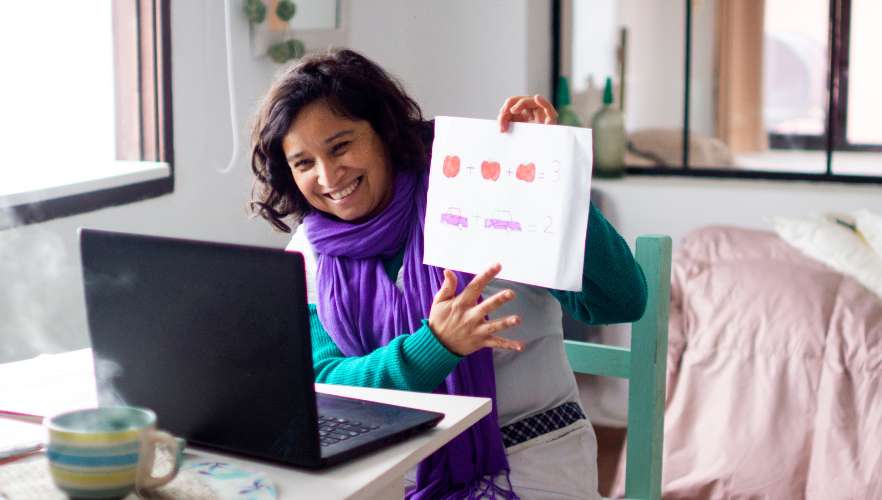 Is TEFL a stable career?
YES! I know full-time teachers who have been teaching English as a foreign language for almost twenty years.  I also know online EFL teachers who have been teaching online since before the pandemic, and they've never looked back! Check out my previous article to find out how long TEFL jobs last.
Teaching in a school offers great progression, whether you choose to stay in one country or relocate every few years. In China, I had many friends who moved from a teaching role into a senior leader or academic coordinator role. With experience, you can also secure higher-paid jobs in countries such as the UAE, China and Japan.
Did you know that there is also progression within online EFL teaching, even as a freelancer? That's right! Experience, expertise and additional diplomas can turn you from "TEFL Teacher" to "Business English Specialist", "Young Learners Specialist and Mindfulness Practitioner" or "Exam Prep Tutor, including IELTS" to name just a few! Consider your unique skills and experience, and how this can help you become a sought-after tutor and increase your rates over time.
A stable job provides career development, opportunities for further training, satisfaction, flexibility, and competitive salaries – and a career in TEFL meets every criterion!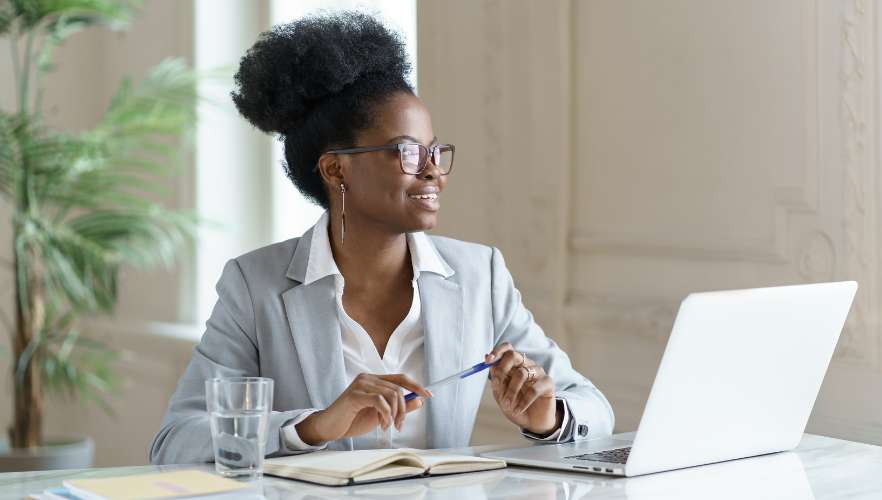 Why is TEFL a good job for 2023?
The big question! With the pandemic behind us and borders staying open, now is the perfect chance to move abroad and start a new adventure with TEFL – whether you opt for a traditional teaching contract or life as a digital nomad. Thai island beaches, vibrant Colombian cities, and lush Vietnamese landscapes are just a plane ride away! What's more, worries about getting stuck abroad or put into lockdown are much less pressing than last year. The chance to TEFL abroad in 2023 is hugely exciting, with limitless opportunities to get off the beaten track and immerse yourself in a new culture (and even learn a new language!)
Is TEFL a good job in 2023 for online EFL teachers in the UK, US and South Africa? Absolutely! The world has transformed in the last few years, and millions of people all over the world are embracing the chance to work from home. There is a vast pool of English learners wanting to take classes with an online tutor. Moreover, teaching English online makes language-learning with a native speaker affordable and accessible for students, no matter where they are based. Online teaching is a unique chance to make a difference – how often do you get to chat with students from almost every continent, all in one day? This is the reality of an online TEFL teacher (and it's as awesome as it sounds)!
How do I become a TEFL teacher?
Download your free 5 Step Guide to becoming a TEFL teacher which will take you through the whole process! You can also check out our other articles, to learn more about how and where you can teach English as a Foreign Language (and no, you don't need to have a university degree!)
An online TEFL qualification with i-to-i also fits around your schedule, so you won't need to take any time out, and covers everything you need to know in order to succeed as a TEFL teacher, so you'll feel prepared for your very first TEFL class!
Make 2023 count – it's time to jump in!
Want to find out more about Tabitha's teaching experiences? Check out her blog or her Instagram account – @whereistab