Looking for a new TEFL challenge? Want to make a difference and make yourself more employable? Then becoming an IELTS coach could be the perfect solution!
In this blog post, we'll take you through everything you need to know about IELTS, why you should consider specialising in IELTS coaching, and, very importantly, how to become an IELTS coach!
What is IELTS?
IELTS stands for International English Language Testing System and it's a way of grading the level of English someone has. The grades go from 1 – 9, with 9 being an expert and 1 being an inability to use English.
It's mainly used as a way for non-native English speakers to prove their level of English to a potential employer or university in countries where English is the main language, e.g. the UK. It's accepted by most organisations, but there is a full list of the ones that definitely accept the IELTS scores on the IELTS official webpage, so students can double-check before they take it!
There are 2 different types of IELTS exam:
Academic
General Training
The student needs to select the right one for them, based on the requirements of the country/employer/university they are applying to. Both types test listening, speaking, reading, and writing abilities, but the tasks for each type of exam will be different. It's important for you, as the coach, to know which one your student is taking, to make sure your lessons have the right focus!
Why should I become an IELTS coach?
First of all, and most importantly, it's an amazing way to make a real difference to someone's life! Demonstrating a good level of English is often essential for someone to be able to work, study in, or migrate to a country where English is the official language. So, your IELTS coaching could, quite literally, change their lives.
Believe it or not, exam classes can also be fun to teach! Your students are going to be extremely motivated, as the IELTS exam is often very high stakes for those taking it, which makes teaching a lot easier and more enjoyable.
Getting to see your students all the way through the process can also be really rewarding. From their first day in class to getting their exam results, you'll get to clearly see their progress and enjoy celebrating with them at the end!
If you think you might want to specialise in teaching adults, IELTS coaching is a great way to get into this, as the majority of people looking to take the exam are over 18yrs old.
Classes with a clear aim and focus are also easier to lesson plan for. Your students will have a specific grade that they need to achieve for their job/visa/study programme, so you will have clear objectives from the start. The requirements for each grade are also clearly set out in the IELTS course book and website, meaning the hard work of deciding exactly what to focus on in your lessons is done for you!
You'll also become more employable, as the exam is taken in over 140 countries, and get amazing teacher development out of it, as it will deepen your knowledge of the English language and teaching techniques even further. The fact that it often acts as a salary booster isn't bad either!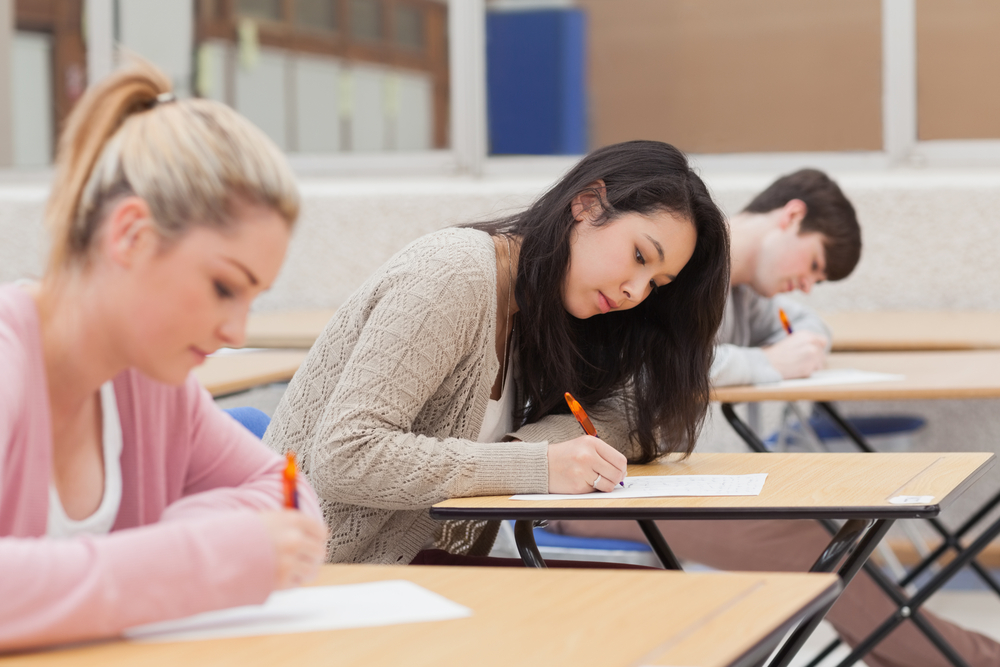 Who can coach the IELTS course?
Although there are technically no set requirements to meet before you can coach IELTS, there are a few essential skills that every good coach should have:
Native or near-native level of English
You will be more in demand as a coach if you are a native speaker of English, but if you could score a grade 8 or above on the IELTS exam you should be able to coach effectively.
A TEFL qualification
Having an excellent knowledge of TEFL will help you to assist your students in preparing for all aspects of their IELTS exam. Our 420hr Advanced TEFL Diploma will give you this! It covers all the essentials of TEFL, including lesson planning and teaching pronunciation, grammar, and vocabulary (very important skills for coaching IELTS). It also includes a 60hr specialist Teaching IELTS course!
Knowledge of the IELTS exam
Before you start to coach, you should know what you're going to be coaching! The Teaching IELTS Course will take you through everything you need to know about the exam structure and contents.
If you have these skills your students are more likely to succeed with their exams and you are more likely to be a successful, and popular, IELTS coach!
How do I become an IELTS coach?
Well, we can help you there! If you already have a TEFL qualification, this should be a minimum of Level 5 if you want access to the IELTS jobs, then we have the short 60hr Teaching IELTS Course that covers everything you need to know about becoming an IELTS coach. This specialist course also takes the hard work out of lesson planning by showing you, step-by-step, how to create suitable materials and plans for IELTS classes, and even how to adapt existing teaching materials.
If you're not yet TEFL qualified, you'll need to take the 420hr Advanced TEFL Diploma course first, as this covers everything you will need to know about TEFL, and, as we previously stated, includes the essential 60hr Teaching IELTS Course.
Where can I coach IELTS?
The world is your oyster! As we've already mentioned, there are IELTS exam centres in over 140 countries across the globe, so you pretty much have the entire world to choose from.
There is also always the option of coaching online, from the comfort of your own home!
Not sure where to start with your job search? Head over to the i-to-i TEFL jobs board for some inspiration.

Now that you know all there is to know about IELTS, what are you waiting for?! Get started by booking your Teaching IELTS Course today!
Need more advice first? Check out the glowing testimonial below from Catherine, one of our IELTS Course Graduates, or request a free call back from our team of TEFL Experts, who will be happy to talk you through the course options.