Have you been considering becoming a digital nomad in 2023? Like the idea of being able to fit earning money around your travelling, and being able to go from place to place, rather than being tied to one classroom abroad? We don't blame you!
Fran decided to take the plunge in October 2022 and she hasn't looked back! Keep reading to find out how she got started and her top tips for those that want to do the same…
Can you introduce yourself?
Hi there, my name is Fran! I am from York in the UK, which means I'm a huge fan of chips, cheese and gravy! I'm 27 and I am lucky enough to say I am travelling around Southeast Asia full time for the foreseeable.
What was your working background before you decided to teach and travel? 
I have always had a huge passion for travel, so what better career than to be a flight attendant, right?! I worked for British Airways for nearly 3 years before sadly being made redundant through Covid in 2020. My time as a flight attendant was incredible, seeing the world made me so happy and I knew that one day I wanted to travel full time. During Covid I found a job at i-to-i as a course advisor, speaking to likeminded people every day who had a passion for travel and wanted to teach online or overseas filled me with so much inspiration. Once the world finally started to open again and travel was becoming easier, I knew it was my time.
Why did you choose to TEFL?
I chose to TEFL so that I could have the flexibility to earn money to fund my travels around the world. I did have some savings that I had accumulated during lock down, but I knew the money I had saved wouldn't last me as long as I wanted to be away for. So, I thought I would practice what I preached to people every day and decided to teach online as I travelled! Having a steady income each month allows me to not worry about money, to treat myself to better accommodation, and allows me to do everything I want to do as I travel.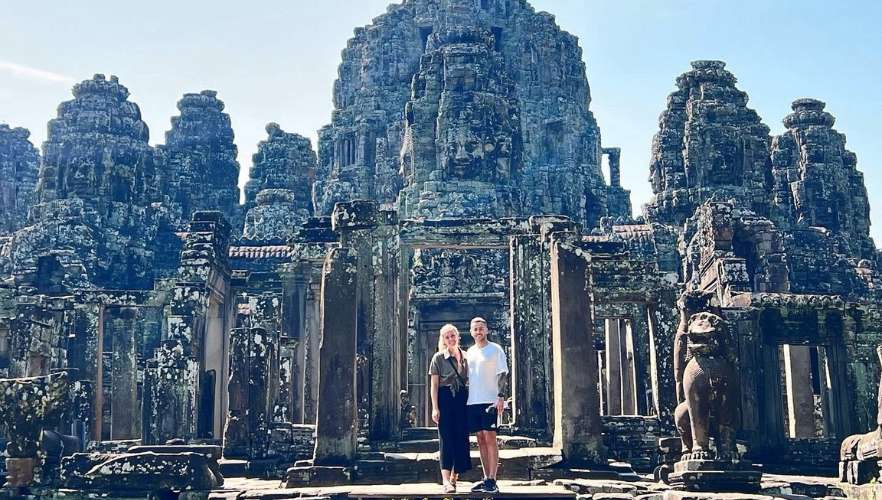 Why was becoming a digital nomad the right path for you?
I plan to travel as long as I possibly can, so with that I knew I would need a job that would allow me to work on the go. I didn't want to be tied to 1 role in 1 country on a 6-12 month contract, I want to backpack and explore as much of this beautiful world as I can. Being a digital nomad suits me perfectly as it allows me to travel around as much as I like. I can work from anywhere, at times that suit me.
How did you get your online teaching roles?
By completing your TEFL qualification through i-to-i, you are given lifetime access to the jobs board and the job seekers team. These guys were super helpful and assisted me in applying for online teaching roles on platforms including Preply and Palfish. My advice here would be to be as open minded as possible and apply for as many suitable roles as you can, while making sure you tailor your application and CV to each role. This will boost your chance of securing work quickly!
What did you find difficult about starting out? And what are some of the challenges of online teaching while travelling?
Having to discipline myself to put the time aside for teaching! It's easy to make plans to go to the beach, boat trips and meals out every day when it's on your doorstep, but at the start of each month, I plan which mornings/evenings I am putting aside for teaching, and make sure I plan around these. It does sometimes work out that the days I've planned to teach are the only days certain excursions run, therefore I've had to miss out. Also booking accommodation with good Wi-Fi is always my biggest challenge! I teach in my hotel room to make sure it's quiet, so I do lots of research and try find reviews that specifically say that the Wi-Fi is good.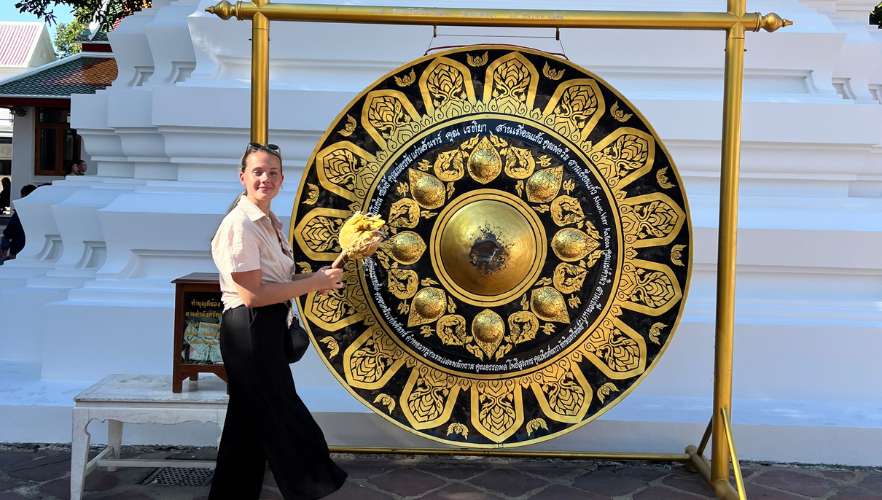 What are your favourite things about being a digital nomad? 
Being a digital nomad has given me flexibility, so I can travel how I want to. I'm travelling slowly and spending a week or so in each destination, therefore I have some spare time and I'm not rushing around to see everything. Most travellers I meet spend 2/3 nights in each destination and then have to move onto the next because they have to watch their funds. This is great for some people but I want to really explore each place! I want to take my time, and travelling more slowly allows me to get 10-15 hours of teaching in each week without feeling like I'm sacrificing my exploring time.
How many hours a week do you currently teach? 
I tend to work 10-15 hours per week, this can slightly vary from month to month though.
What does a typical day look like for you? 
Here is what I did today! I woke up around 8am, I sat on my balcony with a cup of tea and caught up on messages and emails that came in through the night from the UK. I went to Seven Eleven and bought one of their infamous ham and cheese toasties for 27bhat (£0.66) for my breakfast (if you've been to Southeast Asia, you'll know exactly what I mean!). I then went by the pool to sunbathe for a few hours as the 2 lessons I had today were back-to-back in afternoon. I had 2 lessons today teaching adults in Italy, the lessons were fun and always fly by for me! My absolute favourite time of the day is sunset, and I always catch this on the beach if I can! We then went to the night street food market for dinner, I had a number of small dishes and only spent £4, bargain! It'll be an early night for us tonight as tomorrow we have an early pick up for a boat trip to Railay Beach in Krabi!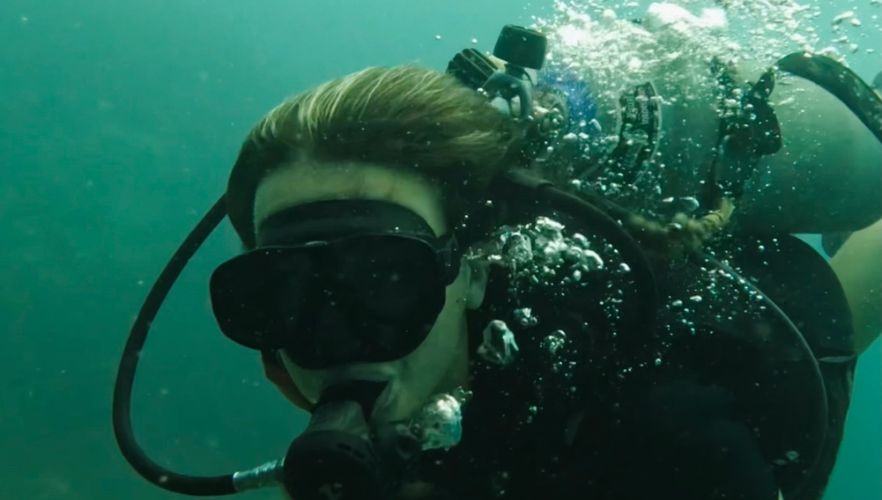 Where have you travelled to so far?
We started our travels with 5 nights in Singapore, then headed to Kuala Lumpur for a week, travelled around Cambodia for three weeks visiting Phnom Penh, Siem Reap, Kampot and Koh Rong Sanloem. Currently we are in Thailand and have been for 72 days. Very soon we move onto our next destination, which is Vietnam!
What advice would you give to others hoping to do the same?
I understand that the thought of travelling and teaching might be really scary for some people, heck, it was scary for me! Leaving home, living out of a backpack, worrying about safety and other elements. But this is without a doubt the best thing I have ever done. The world we live in is beautiful and you will NEVER regret seeing more of it. "Travel is the only thing you can buy that makes you richer."
What are your plans for the future?  
The plan is to make this experience last for as long as possible. We will be travelling the rest of Southeast Asia (Vietnam, Laos, Philippines and Indonesia) and then we will be heading to New Zealand and Australia… who knows after that! If you would like to follow along on our journey you can subscribe to our YouTube Channel! https://www.youtube.com/@travelwithfranluke