TEFL Courses in New York
Our classroom TEFL course in New York will give you all the skills and confidence you'll need to deliver your first English lesson in an overseas classroom. The internationally recognized course is taught by an experienced TEFL tutor, and covers all the key areas of TEFL theory, providing you with invaluable practical experience of planning lessons and teaching in front of a class.
Over 175,000 people have learned how to teach TEFL with i-to-I, and our courses are recognized around the world, so when you enroll on the i-to-i TEFL course in New York, you know you've made the right choice. Find out a more about the courses using the links below.
The activities we did as a group were great – not everything was teacher-centred which was good. The course is very well fun and the time flies by!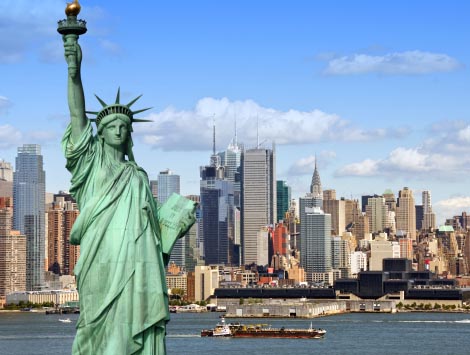 Get a Free Brochure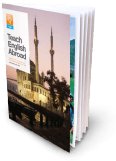 Download your FREE Brochure and find out more about i-to-i's TEFL courses.
Get the Brochure
TEFL Courses

140 Hour Combined TEFL Course
$749.00
Face-to-face + Online
The 140 hour course is a thorough and interactive TEFL course that includes Online and Practical Training to get you classroom ready.
Find Out More

20 Hour Classroom TEFL Course
20 Hours Practical TEFL Training, to teach you how to plan and deliver TEFL lessons. A great introduction to TEFL.
Find Out More
TEFL Courses in New York – Location & Directions
Course Location:
Community Resource Exchange,
42 Broadway,
New York,
10004
How to get there:
The nearest subway station is Broad Street on the J and Z lines, just a three minute walk away. The Wall Street subway station is only a few minutes' walk down Broadway, with trains running from the North of Manhattan.
FAQs about the i-to-i TEFL Course in New York
What are the start and finish times of the course?

The course timings are:
Saturday: 09:00-18:00
Sunday: 09:00-18:00
If you just head to reception when you arrive they will point you in the direction of the course.

When do we get breaks?

You will get a break in the morning and a lunch break on both days of the New York course along with an afternoon break on the Saturday. You will get complementary tea and coffee on your breaks.
Is there anywhere I can get some lunch?

Set in the heart of downtown Manhattan, just a stone's throw from Wall Street and Battery Park, there are lots of eateries nearby! TGI Fridays and Café Exchange are both directly opposite the venue; and Pret a Manger and Subway both a block away.

What shall I wear?

We pretty much say wear what you like as long as it fits in with a classroom environment e.g. jeans and trainers.