TEFL Courses in Birmingham
The i-to-i TEFL course in Birmingham is taught by a tutor with at least three years' experience teaching English overseas, so you're in the hands of an expert who will be able to answer any questions you have. The internationally recognised i-to-i TEFL course in Birmingham will introduce you to the most up-to-date teaching methods, as well as key topics such as classroom management and how to teach English grammar.
The course is delivered in a fun and interactive way, not the dreary lecture that many might imagine. i-to-i have trained over 175,000 people to TEFL, who've gone off to teach all over the world and many of them started just as you will, with the i-to-i TEFL course in Birmingham.
My class was taught by a lady called Penny who had been teaching for over twenty years! She was easily the best teacher I have ever met and I only wish I had someone like her during Uni. The way she taught us was very clear, fun and interactive. She had a great way with people and you felt very comfortable speaking with her. She was extremely patient and gave me some invaluable advice that I will be taking into my first teaching job this May!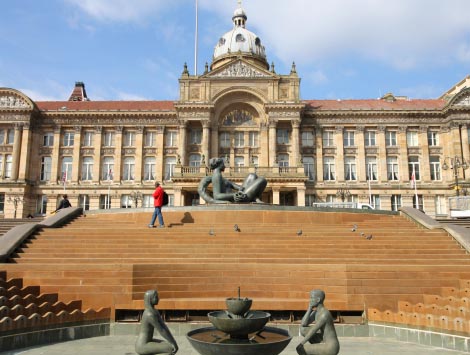 Get a Free Brochure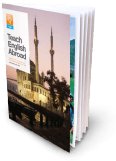 Download your FREE Brochure and find out more about i-to-i's TEFL courses.
Get the Brochure
TEFL Courses

140 Hour Combined TEFL Course
$749.00
Face-to-face + Online
The 140 hour course is a thorough and interactive TEFL course that includes Online and Practical Training to get you classroom ready.
Find Out More

20 Hour Classroom TEFL Course
20 Hours Practical TEFL Training, to teach you how to plan and deliver TEFL lessons. A great introduction to TEFL.
Find Out More
TEFL Courses in Birmingham – Location & Directions
Course Location:
Ibis Birmingham City Centre,
21 Ladywell Walk,
Arcadian Centre,
Birmingham,
UK,
B5 4ST
How to get there:
The nearest train station is Birmingham New Street and it is a five minute walk from the hotel, which is clearly sign-posted.
FAQs about the TEFL Course in Birmingham
What time does the weekend course run from and 'til?

The hours of the course are as follows:
Saturday – 09:00-18:00
Sunday – 09:00-18:00

When you arrive at the hotel you should go to the reception and a member of staff will direct them to the meeting room where the TEFL course is taking place.

Do we get tea/coffee/lunch breaks?

Yes, you will get two short breaks and a lunch break on the Saturday, and one short break and a lunch break on the Sunday. In the small breaks you will get complimentary tea, coffee and water.
What can I do for lunch?

The hotel is in the middle of Chinatown with plenty of restaurants/sandwich shops around and it's also only a couple of minutes' walk from the Bullring shopping centre where there are also a large number of options.

Is there a dress code?

No, we just advise that you wear something you are comfortable in and that you could imagine yourself wearing in a classroom situation.