Where Will TEFL Take You?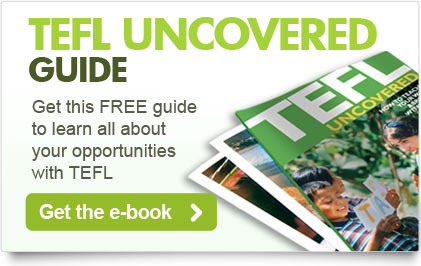 If you speak English, you have the unique opportunity to explore a new life teaching English as a foreign language overseas. This is your chance to see the world, experience new cultures and truly enjoy a new way of life.
So get your free 'TEFL Uncovered guide' and find out just how far TEFL will take you!
Get your TEFL Uncovered guide today!
So, what's next for you?
Find Out More
i-to-i are the world's leading TEFL course provider, since 1994 we've helped more than 210,000 people get TEFL qualified and find their dream job abroad!
Get your TEFL brochure today and get the scoop on i-to-i, TEFL courses and your job opportunities abroad
Request a Brochure
Speak to an Advisor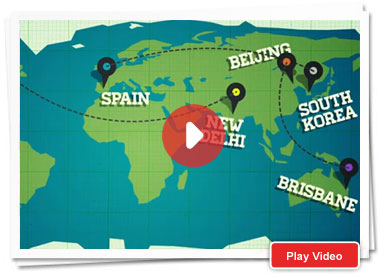 Back to top
Get TEFL Qualified
Whether you're completely new to the world of TEFL or if you're just looking for some additional TEFL training, we've got a course that will get you where you want to go! Here's our most popular TEFL courses!
See our full range of TEFL courses here
Back to top
Find TEFL Jobs
Find the best TEFL jobs
We've teamed up with experienced partners overseas to give you the perfect introduction to teaching overseas. You'll receive full TEFL training, a placement with a reputable school, free accommodation and a healthy monthly living allowance. The perfect way to kick start your TEFL career!
We offer fully supported internships in:
Find out more
There couldn't be a better time to become a TEFL teacher! The demand for English teachers is growing every year so you can take your pick of the best TEFL jobs.
Wherever you want to go, we can help you get there! Check out the latest jobs in Asia, Europe, Middle East, Latin America and Africa.
Back to top
Download your FREE e-book now
Simply fill in your details below to instantly receive your FREE electronic copy of TEFL Uncovered
100% Safe & Secure
Your data will be held securely and used by i-to-i only. We don't sell information to third parties.