I'd quite like to have Baz's lifestyle: Baz is a TEFL teacher out in sunny Seville but he hasn't only taught English in Seville… far from it, actually!  So far he has taught in Ecuador, Brazil, Australia, Thailand, and now Spain… so you might call him a TEFL expert.  As Baz (a.k.a. Barry) is such an expert, he will be answering the most common questions wannabe TEFL teachers ask, so if you're holding off booking a course because you have a burning question, take a look at this post and you may just find it's been answered…!
Why did you decide to start teaching English?
Like a lot of important moments in my life, the decision came after a conversation in a bar.  I was telling a mate how I planned to travel the world with £3,000, and he so kindly pointed out that I'd probably be skint after 3 months.  He told me a mate of his was a director of a school in Japan.  The following morning I started researching about TEFL, and when I discovered that I could teach English and fund my trip around the world I was ecstatic.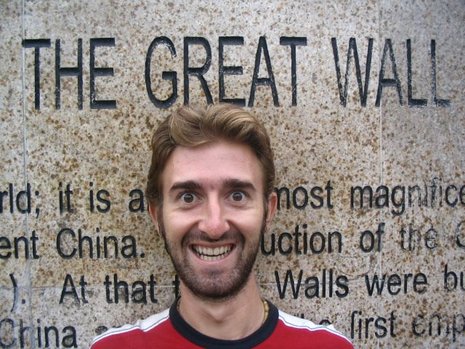 Did you do a TEFL course before you started teaching?
Before I signed up for a full-time course I sat in on a couple of lessons with a language academy in London.  Watching a class of mixed nationalities learning English was fun, especially compared to my dull sales job, so I signed up for a full-time course.  Doing a course gave me a massive insight into the world of teaching and I'd definitely recommend doing one before you start teaching.
Where are you originally from?
I was born in Chessington, not in 'Chessington World of Adventures' in the monkey cage as my Dad likes to joke.  I grew up in a dull town called Eastcote in North West London; hence my reason for wanting to travel the world.
Where are you teaching now?
I've been teaching in Seville since 2005.  I came here hoping to learn some Spanish and play the guitar and after 2 months, while teaching a group of adult students, I met a pretty Spanish woman and decided to stay.  We got married in September 2011 so I guess I'm here for the long run.  After travelling the world, it took me a while to get used to Seville, but I'm really happy here now; I love the laid back lifestyle, great weather, and of course my students.
What attracted you to TEFL?
Like a lot of people, I'd always dreamed of travelling the world; and TEFL seemed the perfect way to fund that reality.  When I started teaching I realized I had all this knowledge that I could share, and the job was actually good fun, although I never expected that it would turn into a career.
What age kids/adults are you teaching?
One great aspect of working for my academy (www.eli.es) is that I get to teach all ages and levels. I'm teaching 10 different classes and the ages range from 7-18 at the academy, and in the morning I teach an adult business class.
What are they like?
Each age has its good and bad points: the kids from 7 to 10 are good fun – they're pretty innocent so you can have a laugh with them while teaching, but they're energetic and demanding though so normally an hour is enough!
The teenagers can be a handful.  At the start of the course I tried to find out what they like (as each class is different) and then tailor my classes.  I am very strict in the first two weeks – I send out naughty or rude students and punish them for not doing homework, as this sets the tone for the rest of the year.  After a month I might start doing songs and games, but only if they are behaving well.
The adults are normally a good laugh.  You obviously don't have to worry about behaviour, so it's more relaxing on that side. However, high-level adults tend to want detailed explanations for grammar and vocabulary, so I have to be prepared.  One of my classes is really dry this year and getting them to speak is a nightmare, especially on a Monday morning.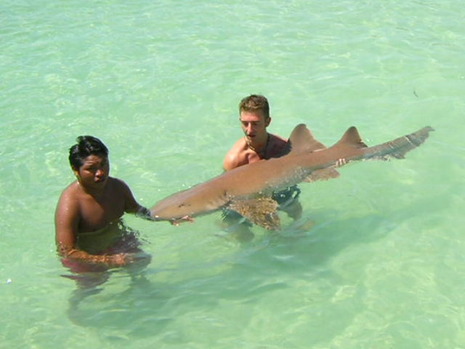 How are you finding the experience of teaching?
I love teaching because every day is different.  I enjoy helping my students to learn and entertaining them at the same time, and I like to have fun while I work and this normally rubs off on the students.  Teaching is hard work and at times you wonder if anyone is actually learning anything, but they normally are and now and then you get good feedback from students and parents so it makes it worthwhile.
How would you rate the experience out of 10 and why?
I'd have to give it a 9 – mainly because I never give 10s (told you I was strict).  TEFL changed my life.  I've been lucky enough to live in Ecuador, Brazil, Australia, Thailand, and now Spain.  I travelled round South America, Australia, and Asia, including China and the Trans-Mongolian Railway; but the main plus is because it led me to my wife (now that's cheesy for you).
What would be your advice for someone thinking of teaching English?
Don't waste any more time thinking about it!  Sign up to a course or write to a few language schools and ask if you can sit in on a class – once you see how you can help others to learn, then you'll appreciate what a rewarding job teaching can be.  Do your research on where you want to go and find out the best time to arrive.  Book a ticket and just go, let the adventure begin.
Random question time…
If you could only eat one food for the rest of your life, what would it be?
That's a tricky one, but it would have to be Pad Thai – it's something I really miss living in Spain, because the Chinese, Thai and Indian restaurants are all rubbish.
Would you rather bungee jump or swim with sharks?
Well, I've done 3 bungee jumps already, and technically I've swum with a shark in Mexico, but it was a nurse shark without teeth so that doesn't really count.  I actually have a phobia of sharks; I watched Jaws too many times as a kid; but I would love to get in a cage on the south coast of Australia and see a Great White close up.
What is your favourite type of cheese and why?
Plastic burger cheese.  Sorry to all those cheese lovers, but I love taking the cheese out the packet and slapping it on a burger at the summer barbecues!
Baz is currently TEFLing out in sunny Seville in Spain, the lucky dude, but has previously taught English in Ecuador, Brazil, Australia and Thailand, so is definitely a TEFL expert!