Currently on her Paid Thailand TEFL Internship, Hanna gives us an idea of what to expect when teaching in Thailand. Here's her story… 
"When I first arrived in Bangkok, Thailand, I didn't know what to expect. I was nervous to say the least. It was the first time I had moved to a new country all by myself. The whole experience was completely alien to me. Not knowing what to expect, the culture shock, the language barrier and just the whole teaching part altogether. I had never taught a class before, let alone a class of 30 three-year-olds…
Although the whole experience seemed quite daunting when thinking about it in the UK, once I got there, half that fear went away and was replaced with excitement. What made the experience easier for me, as well as most people on the program, was meeting each other and knowing that we are all in the same boat and share similar thoughts and feelings.
Orientation week was quite eventful. From getting practical lessons on how to run a lesson from a professional, to exploring a completely new culture in Bangkok. Having the opportunity to ask an experienced teacher on how to prepare for your first lesson really helped build up my confidence before I even entered a classroom.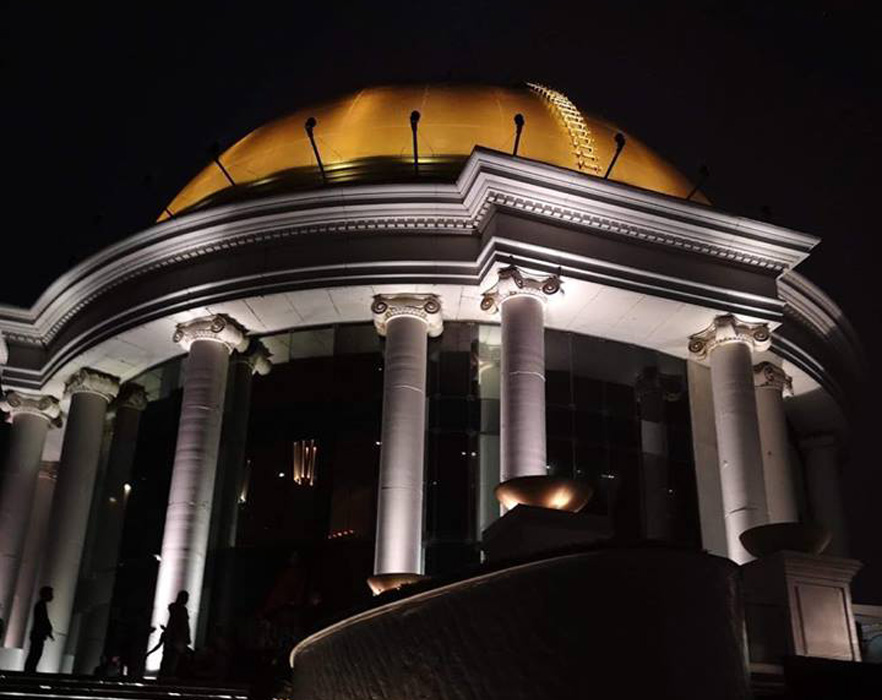 As we all split up after orientation week and went to our separate locations, I was taken to Chachoengsao, just an hour outside of Bangkok. It has come to the end of my second week of living in Chachoengsao and I'm beginning to explore new parts of it whenever I get the chance to, (mostly on the weekends).
My teaching internship so far feels like it has flown by… It's scary to think that I've already been here 3 weeks, and been teaching for 2! The kids are really what makes the experience worth it. Greeting you every morning with "teacher, teacher!" and shouting English words at you that you've taught them in previous lessons. It truly is worth it when you begin to see the progress you and the class have built together.
However, I won't say that it has not been tough. Especially since it is only my second week of teaching ever. Everything is difficult at the start. Then you start to grasp what is needed of you and how to work your way around the system. I'm still learning and grasping new tips every single day.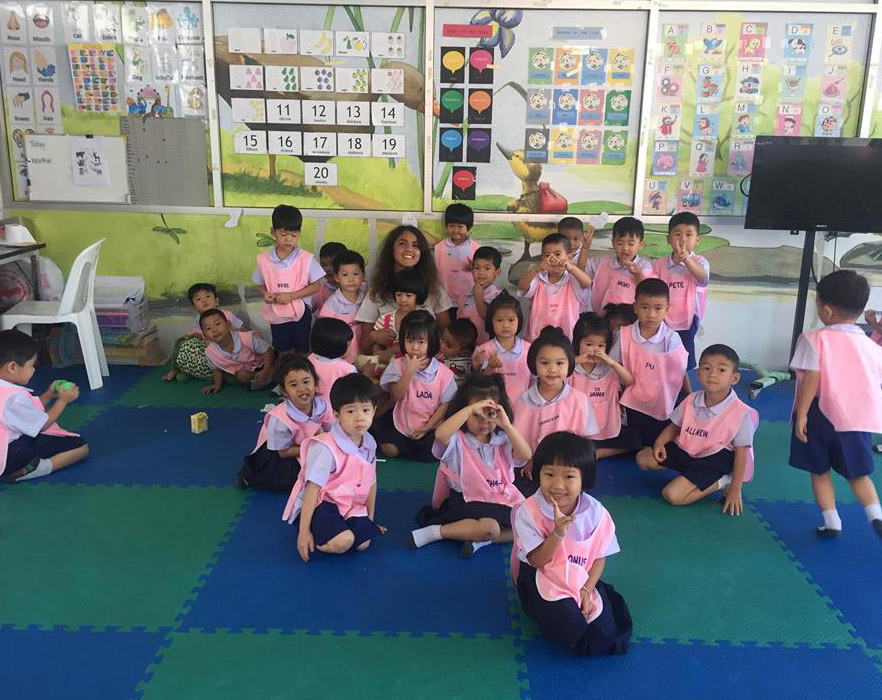 The best part of it is really growing a bond with the students. They really do appreciate that you are there to teach them and they greet you with lots of smiles and hugs every day.
Working as a teacher through this internship and agency has really helped me meet lots of friends and similar people like me with the same interests. Although we haven't had a chance to travel outside of Chachoengsao or Bangkok, we have a lot of weekends planned to see the rest of Thailand!"