Whether you're planning on teaching English in Thailand or just starting a southeast Asian adventure; read our handy tips so that you can travel for longer without emptying your pockets!
Stay in hostels not hotels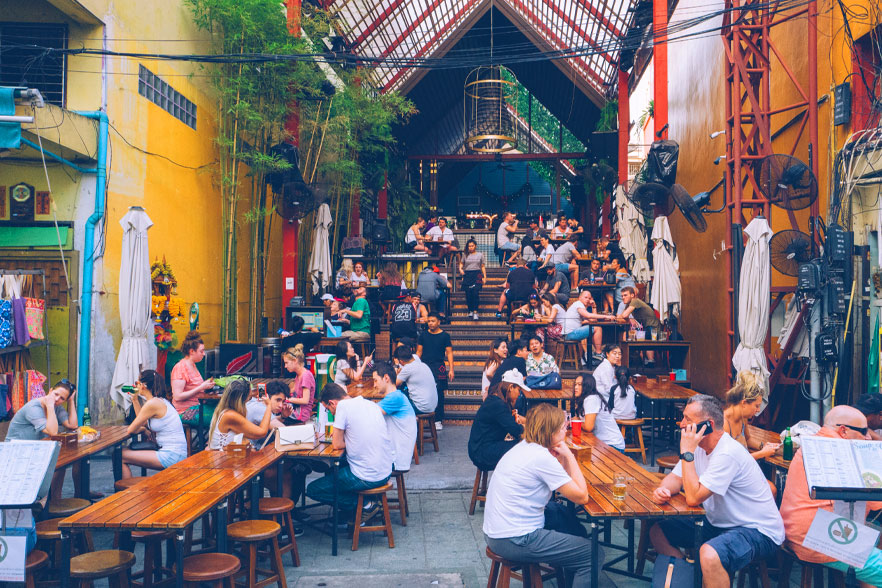 This is an obvious one but you'd be surprised how tempting it is to upgrade your sweaty dorm to a luxurious private room for just a few quid. But resist the temptation! At the risk of sounding like a nag – that money could be better spent elsewhere! And by elsewhere, we mean a couple of days worth of food (seriously), a couple of night's cheap accommodation or it could even go towards an adrenaline-fueled activity like white-water rafting!
Use the sleeper train/coaches
If you're travelling from north to south Thailand or vice-versa, the sleeper train is a must. It's cheap and you've got yourself one whole night's accommodation right there! Plus, it's air-conditioned and the lower bunks are almost double-sized – win-win! For shorter journeys or where the sleeper train isn't available, the next best option is the coach. It's not quite as comfortable but it gets you from A to B for a fraction of plane/other train fares.
Eat street food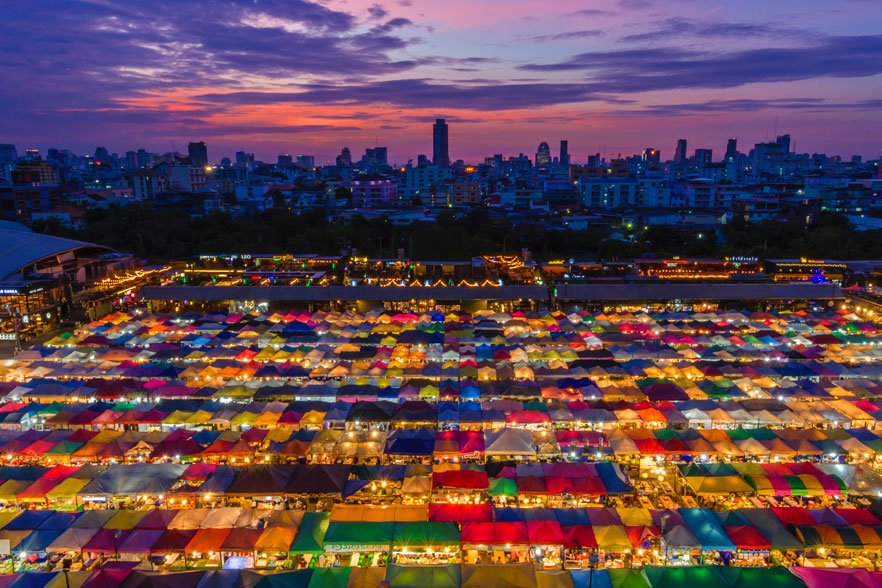 There are plenty of restaurants around that are very reasonably priced, however, street food is dirt cheap and (most of the time) it's delicious! For a measly 50p, you can get a large portion of pad Thai which will keep you full for hours. Make use of the night markets which generally go on around all of the main tourist spots as these have a huge variety of food from cockroaches and grasshoppers (local delicacies) to noodle soup. Top tip: if you're not sure what something is – ask! Trust us on this one…
Don't book in advance – be spontaneous
When you arrive at Khaosan Road, there are plenty of travel agents around who'll tell you that you need to book everything in advance to make sure you can get accommodation, etc. But actually, it's usually best to wait until you arrive at your next location and ask around yourself. This way, you'll get a better deal as the hostel won't have to pay travel agents fees for your room. Plus, you can speak to the locals and travellers who are already there to find out the best places to stay.
Have a budget and keep to it
Again, we're at the risk of sounding like parents here but it really will help to have some kind of budget. You'll need to plan for things like: accommodation, airport transfers, transport, meals, drinks, internet/phone usage (if you don't have free data roaming), activities and emergencies. If you know how much you can spend on each of these, you'll feel a lot better about spending it and you won't ever be strapped for cash!
Walk!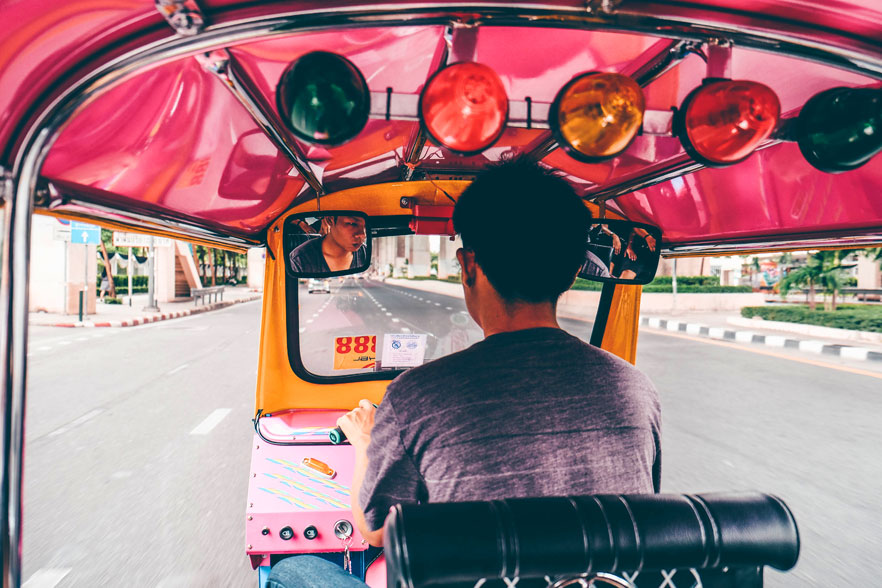 If you're within walking distance of the temple you want to visit or the night markets, don't be tempted to jump in a tuk-tuk for a white-knuckle ride! Take a walk and enjoy the sights as you go. If it's too hot to walk far, stop off in a shop on the way and make the most of the air-conditioning! Walking around is the best way to get to grips with the geography of a city and (nagging again) it's healthy!
Keep your money in a safe place
There's a LOT of tourist theft going on throughout southeast Asia so it really does pay to have a safe hiding place for your cash. A money belt is always a good idea and if you need to leave cash in your room at any point, don't tell anyone and try to find a place that no one would think to look i.e. inside clothes/in the pages of a book/etc. Try to avoid taking all of your cash out at once if possible so even if it does get stolen, you still have most of it left in your bank!