Guest written by our lovely intern, Jenny, who's on our Thailand Internship! 
Sa-wad-dee-ka. Hello from Thailand! I write this from the comfort of my hotel room in Ayutthaya during the internship orientation. A year ago I booked my place on the November 2017 Thailand internship and I can't quite believe I'm here! The weeks of packing, planning and saying goodbyes in the run up have been exhausting. But after the last 48 hours I am convinced that this trip is going to be life changing and so much fun.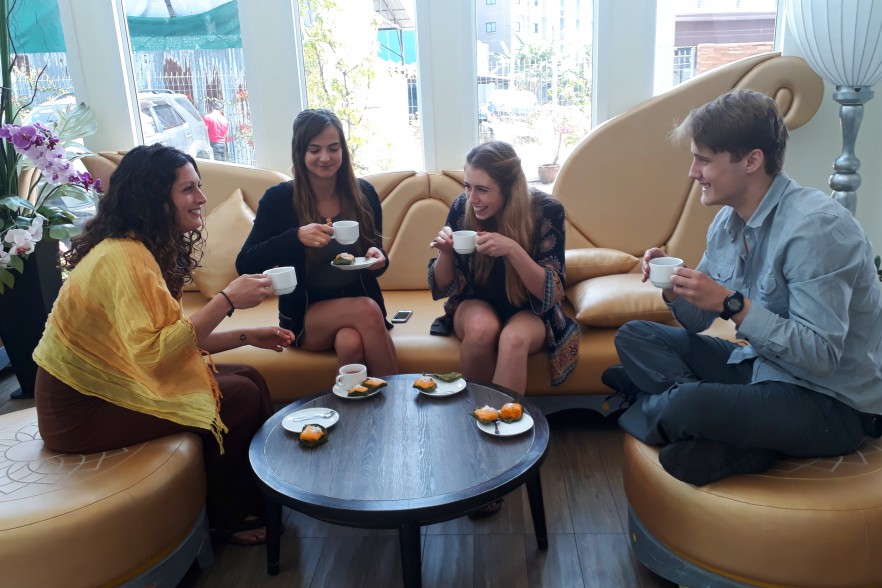 After emerging from the sweaty mass of jet lagged tourists at Bangkok immigration, I was over the moon to be greeted by the two wonderfully friendly programme staff in arrivals. Suddenly the jet lag eased a little and the painful memory of the never ending immigration queue faded – I had arrived in the land of smiles!
One wild taxi ride later, we rolled into our striking pink hotel on the outskirts of Ayutthaya. I must tell you that Thailand driving is every UK drivers worst nightmare – think undertaking and U turns! But one look at the local traffic told me this was the safe norm.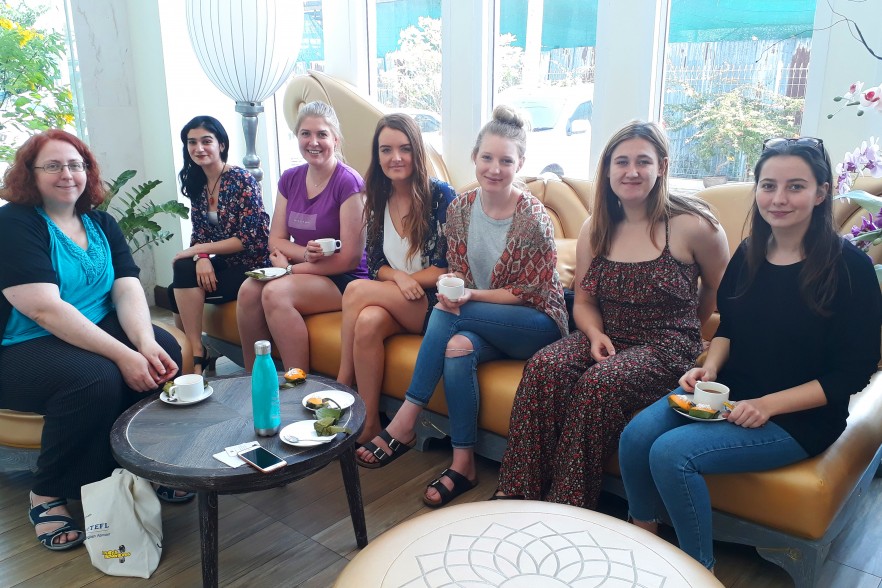 Once bags were dumped and I'd become acquainted with my super friendly room mate, we headed out to dinner. Never would I have imagined a crazier ride. Our group found ourselves in a convoy of tuk tuks kitted with disco lights and huge sound systems. They pumped out club tunes, which was greatly amusing to both us and the locals on the roads. At times it did seem that we might be disturbing the peace! Dinner was absolutely delicious and everything I'd hoped for.
The next day started with an incredibly useful orientation session, including an introduction to Thailand and a lesson on speaking Thai. After lunch we visited the beautiful Wat Mahathat – a huge temple in Ayutthaya. It's size and stunning statues of the Buddha were awe-inspiring.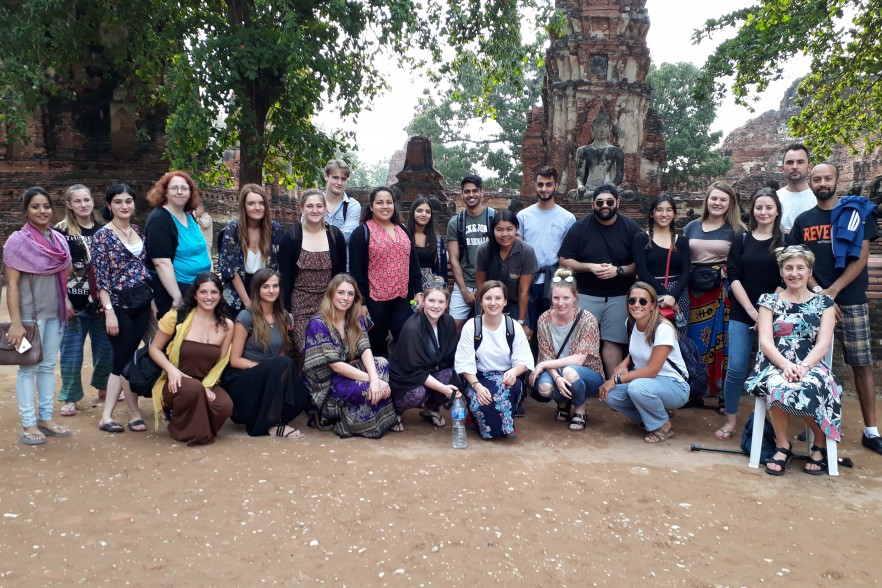 Our Ayutthaya leg of orientation ended on a boat cruising down the river with tonnes more food laid on. Then we entertained ourselves, (and unintentionally anyone dining on the riverside), with karaoke renditions of Britney Spears and ABBA. All very much encouraged and endorsed by our lovely Thai hosts, who seemed to love karaoke a lot!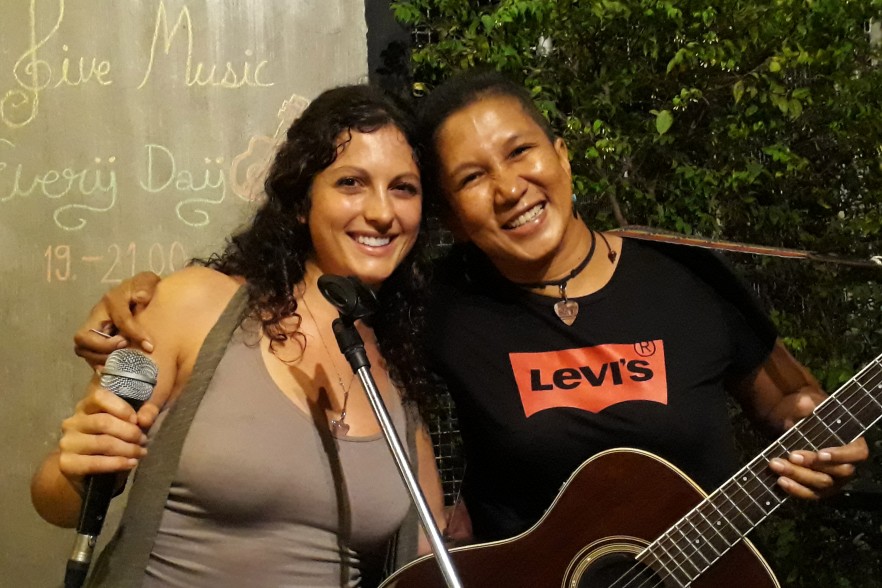 I look forward to our local Kanchanaburi orientation tomorrow. It's fair to say that my excitement levels about the rest of the trip have more than doubled! I can't wait to arrive in my school, meet the teachers and students, and get to grips with teaching. If the last 48 hours is anything to go by, I think Thailand is going to be a blast!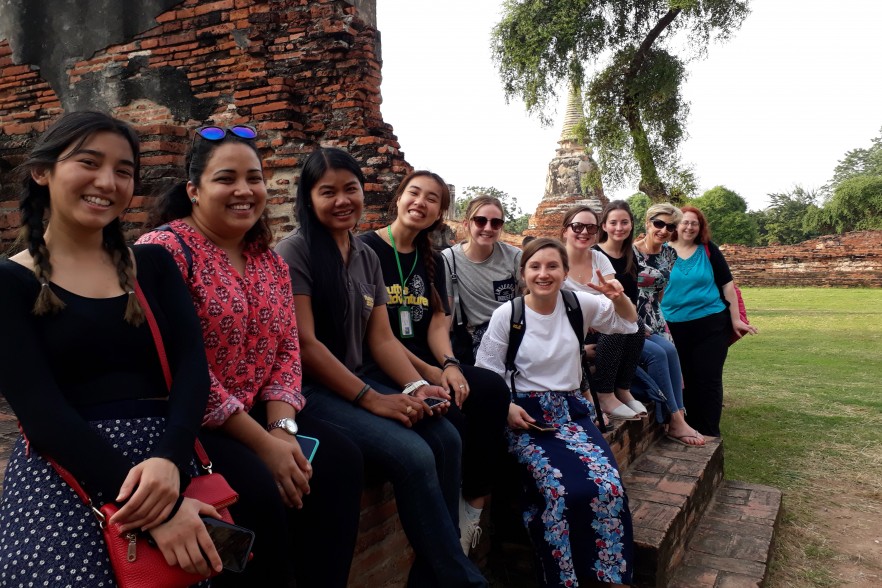 Feeling inspired (slightly jealous!?) of Jenny? Start your own Thailand adventure right now!