You could go to Thailand and not bother with the beaches. Then again you could stay at home and watch a goldfish go round and round its bowl.
If you fancy a more exciting life, then here is our guide to the best beaches in Thailand.
Best Beach for a Quick Getaway from Bangkok: Haad Sai Kaew / Ao Sang Thian – Koh Samet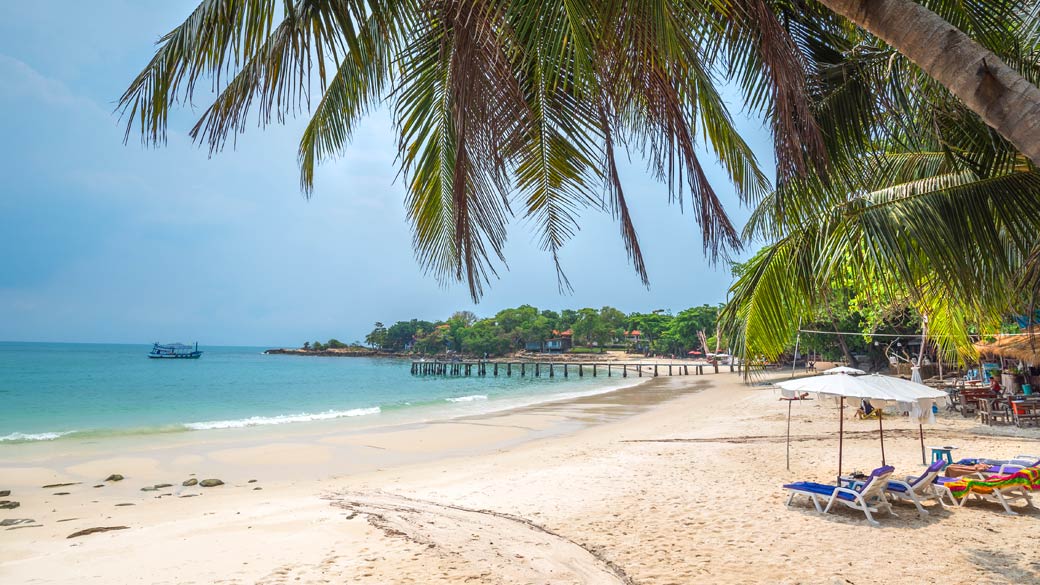 Named after the numerous "samet" trees that grow on the island, Koh Samet is great for a brief retreat from Bangkok.
Situated around 200km south of the capital (around three hours' drive), and serviced by regular tourist buses, Koh Samet boasts no less than 16 beaches in all so you are sure to find one which takes your fancy.
If you are looking for a beach bursting with water activities, restaurants and beach bars, head to Haad Sai Kaew, the longest on the island, located on the north-eastern coast. For a more laid back feel, try Ao Sang Thian. Or if you are feeling particularly rich (or just fancy splashing out in the hope of looking like someone special) why not give the more exclusive Ao Phrao a go.
Regardless of the beach you pick, try to avoid the weekends when the island can get packed out with Bangkok-escapees. Instead, treat yourself to a midweek break, and enjoy the fine white sands and turquoise sea of this national park island for yourself.
Best Beach for Partying: Haad Rin, Koh Pha Ngan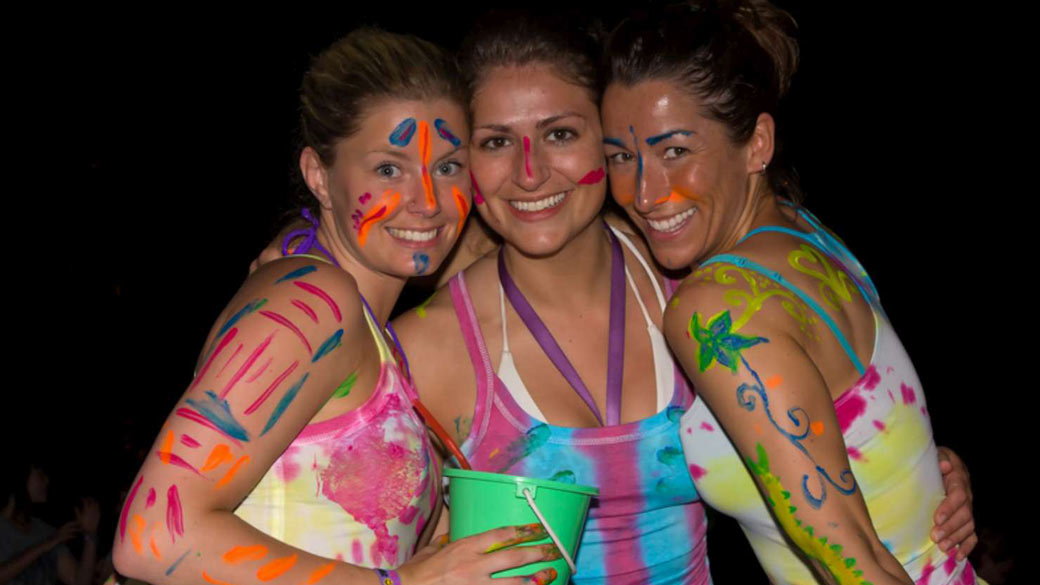 Stereotyping it might be, but it is hard to look further than Haad Rin on Koh Pha Ngan for a party beach.
Whilst the energy (and visitor numbers) peaks each month for the infamous Full Moon Party, this beach resort has a vibrant nightlife pretty much all year round.
After a day's diving at the nearby Sail Rock, set yourself up for the evening by eating a delicious meal in one of the many restaurants, and then dance the night away in the beach club of your choice.
If you want to be right in the heart of the party area, head for Haad Rin Nok, which has the biggest concentration of bars and clubs. For a slightly more low-key feel, try Haad Rin Nai – still within walking distance of the Full Moon Party, but with the option for a bit more peace and quiet if you need it.
Best Beach for a Total Escape: Haad Bang Bao, Koh Kood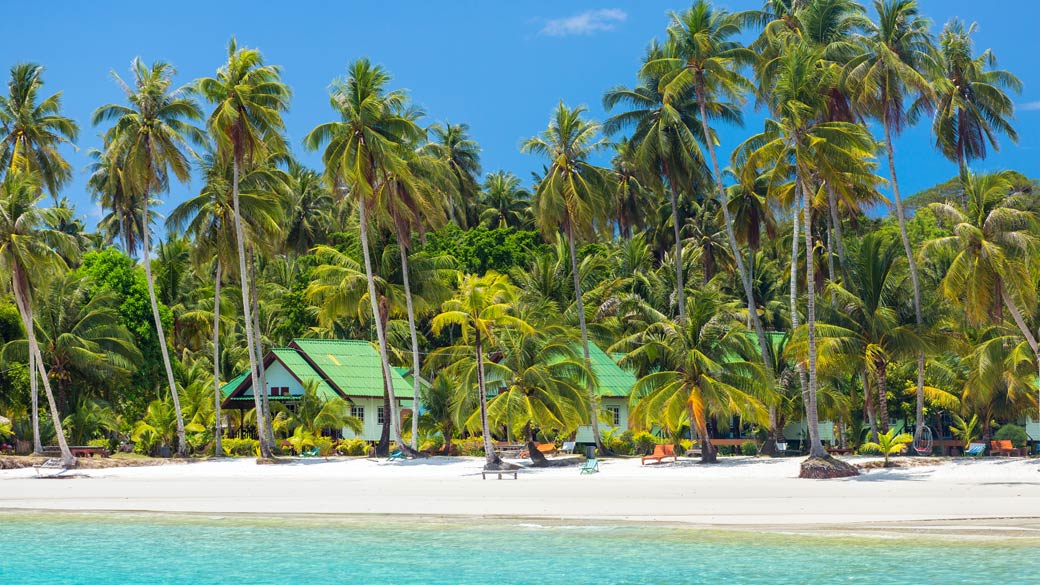 If you are searching for that tropical island of your dreams, Koh Kood may just be the place for you. The least developed of the larger Thai islands, Koh Kood has white sandy beaches, seemingly impenetrable jungles and amazing waterfalls.
With an almost complete lack of nightlife and a reputation of having more coconut trees than buildings, this is the place to come if you want to get away from it all. Even wifi has been slow to reach Koh Kood so you might just have to leave your phone at home, and enjoy listening to the ocean instead.
Haad Klong Chao, in the centre of the island combines accessible shops and restaurants with half a kilometre of white sand. However, with its fairy-tale white powdery sand and crystal clear turquoise sea set in a horseshoe bay, Haad Bang Bao is possibly the most beautiful of all the beaches on the island.
Lying close to the border with Cambodia, and 200 miles to the east of Bankgok, Koh Kood is not the easiest place to get to. But the internal flight or train journey followed by an hour's ferry trip to reach it from the capital makes it feel all the more worthwhile once you arrive.
Best Beach for Diving: Similan Islands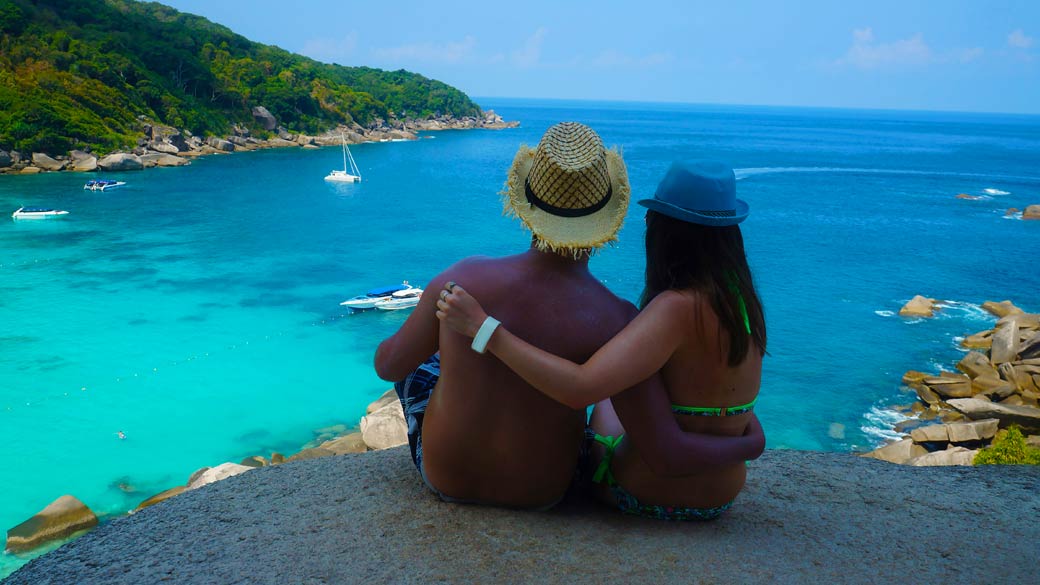 Koh Tao is often regarded as the hub for diving in Thailand. However it is hard to argue against giving the Similan Islands the top diving spot. To be fair to this list, you are probably not actually visiting for the beaches (although the picturesque white sand coves are not to be sniffed at), but these islands have so much to offer divers we felt we had to include them.
Located off the west coast of Thailand in the Andaman Sea, and accessible via day or "liveaboard" boat trips, this uninhabited set of eleven (previously nine) islands is regularly placed in the top ten diving locations in the world.
Under the turquoise sea, you can find around 500 species of coral, amazing underwater rock formations, including caves and huge boulders – not to mention a huge abundance of marine life such whale sharks, manta rays, lionfish and turtles.
Slightly different from the goldfish in the bowl at home, eh?