To help you make the most of your teaching wage, here are ten of our favourite things to do in Bangkok for under $10.
 1. Be Mesmorised by a Traditional Thai Puppet Show at Baan Silapin (Thornburi)
Performed in a 200-year-old wooden house, in the company of human-sized statues dangling their feet towards the river, this is certainly not your stereotypical production. Bann Silapin (the Artist's House) is worth a visit in itself. However it is the traditional Thai puppet shows, using intricate, hand-carved puppets to narrate stories based on Thai folklore, that is the main draw. With free performances most afternoons, you can relax and be entranced.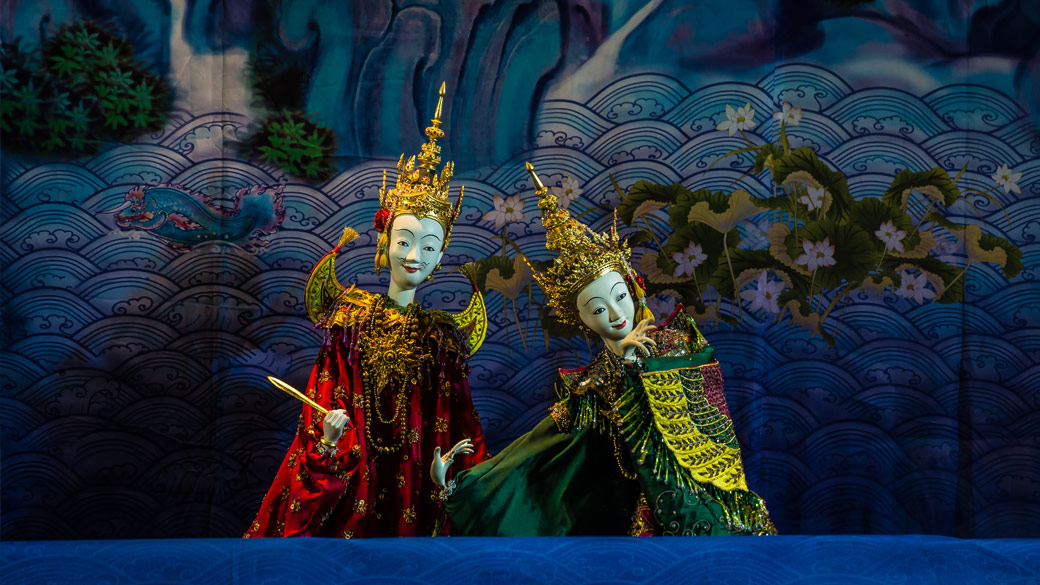 2. Learn Meditation at the Wat Mahathat (Na Phra Road)
Free meditation classes in both Thai and English are held daily at the Wat Mahathat. Learn how to focus your concentration on your breathing and rid your mind of thought through the "Vipassana" meditation.
3. Escape the City at Lumpini Park
When you crave a break from the hectic city life, pop into the huge inner-city Lumpini Park. Whether you want burn off some energy in the free, open-air aerobics sessions, read a book in the shade of a tree, spot some rare indigenous flora (or even a passing water monitor lizard), or simply people watch, this is a perfect spot in which to do it.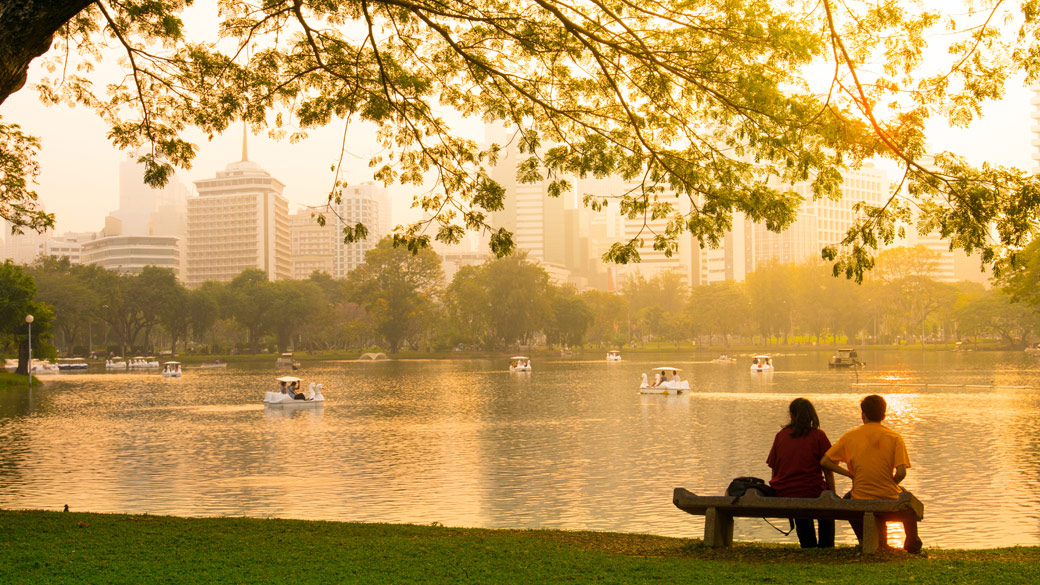 4. Watch Money being Burnt in Chinatown
Be prepared for your senses to be assaulted when you take a trip to Chinatown's array of street vendors, market alleys, gold shops, temples and vibrant energy. Wander down here by day or night and the assortment of smells and colours – not to mention the possibility of sampling "insect snacks" – will give you an unforgettable experience. If you have money to burn, you can literally do so and no-one will bat an eyelid. Burning of money and pretty much any other goods are part of the offerings to ancestors at Chinese New Year (though, on a $10 budget, you might be better following the locals in using replicas only!)
5. Ferry Yourself Around
If you fancy a different viewpoint of Bangkok, why not take a river ferry? A simple crossing of the river only costs 3 bhat, river taxis cost from 10 bhat or buy a day ticket to the tourist boat for 100 bhat (around $3) and hop on and off all day long, visiting the attractions as you go.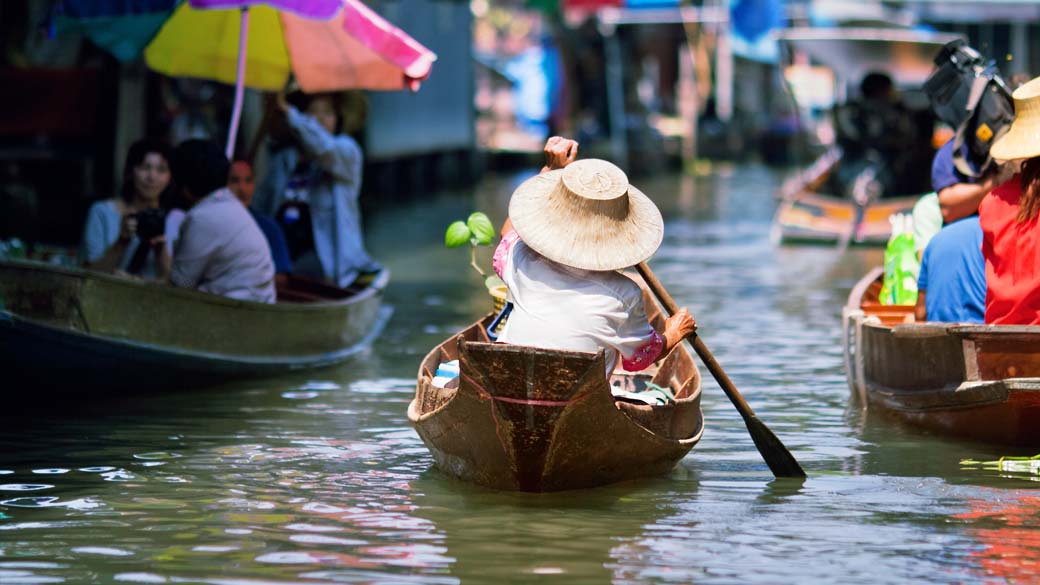 6. Select a Bloom at Pak Klong Talad (Chak Phet Road)
For the early risers (or those who haven't yet gone to bed) Pak Klong Talad – Bangkok's largest flower market – is at its most lively at around 3am. An early-hours visit will allow you to glimpse wholesalers delivering blooms from across the country whilst traders come to purchase their stock. However, if you fancy a more leisurely experience, 3pm is an equally good time to marvel at all the colours and smells and sheer volume of flowers – and perhaps even select a few to take back at bargain prices to brighten up your room.
7. Be Invigorated with a Massage
After a long day at the office (well, in front of the class anyway), what better way to wind down than with a massage? Local massage shops are everywhere in the city and – at an average of 200-300 bhat ($6-$9) for an hour's massage – they are also pretty good value. Just be aware that Thai massage focuses on pressure points and is rather more vigorous than its western counterpart. Ask staff from your school for their recommendations or simply pick one that takes your fancy on the street.
8. Let the World Float by at Taling Chan Floating Market
Officially just outside Bangkok, but close enough to justify its inclusion in our list, this is one of the smaller and (for now, at least) less commercialised floating markets. Sample the fish cooked fresh on the boats and listen to the traditional music drifting through the air. Not a bad way to spend a morning.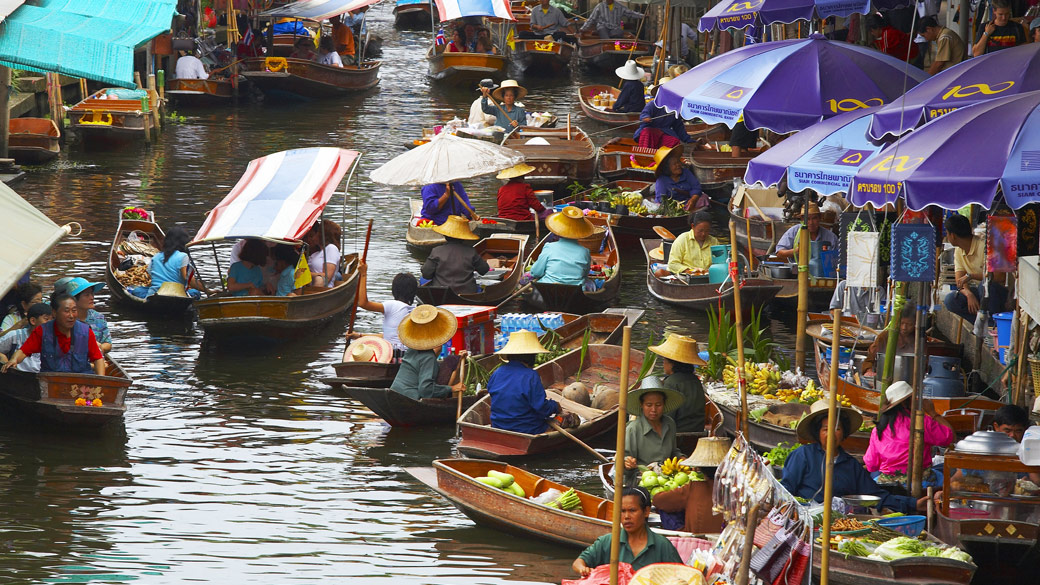 9. Say Hello to the Giant Crocodiles at the Wat Chakrawat (Chinatown)
For a different type of thrill, pop into the Wat Chakrawat temple complex and peer at the three giant crocodiles lurking in a small pond, ready for their next meal. There are several theories as to why these crocodiles live here, although the most prevalent is simply that they were found in the local river. Whatever their origin, cleaning out the crocodile pond certainly adds a new dimension to the monks' practice of mindfulness!
10. Experience Muay Thai at the MBK Shopping Mall
Muay Thai, or Thai Boxing, is a martial art and national sport of Thailand. Whilst fights are held in stadiums all over the country, these tend to be expensive. However, each Wednesday evening you can watch a series of fights live and for free outside the MBK shopping mall. Even if you don't like boxing, the energy of the crowd makes this worth dropping by – and you can always pop into the shopping centre if you find it all a bit much (although with around 2000 shops to tempt you, we can't guarantee you will keep to your $10 budget there!).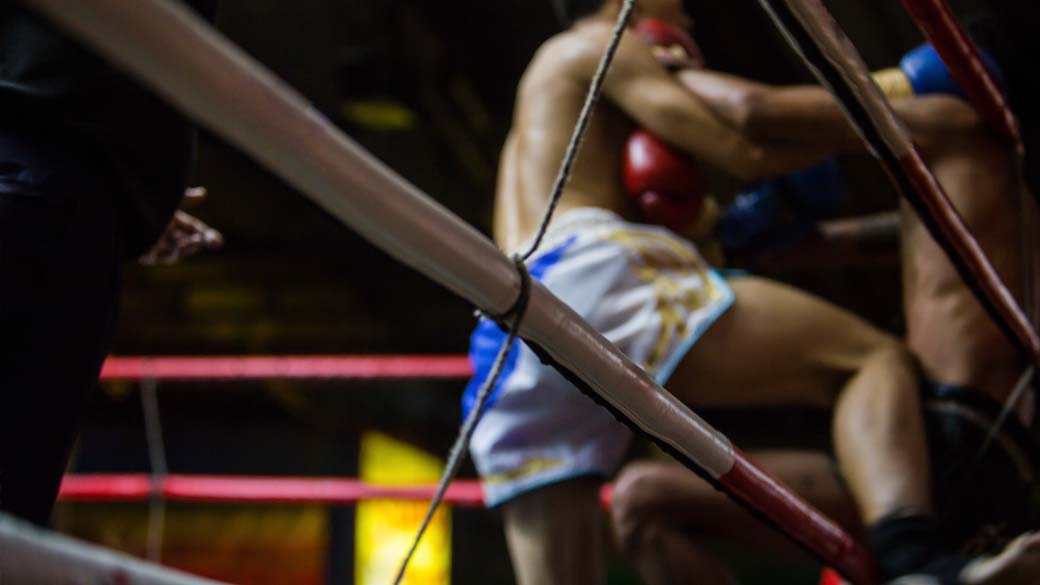 Ready to start exploring Bangkok? Check out our Paid TEFL Internship in Thailand! You'll get plenty time to take in the sights and smells of this epic capital plus a whole lot more!