If it's jaw-droppingly high skyscrapers, stylish cocktails and non-stop shopping that you are after, then Shanghai is the city for you.
Despite its super-modern feel however, Shanghai has actually existed as a working port since the 17th century. Its intriguing history includes decadent years of trading in opium, silk and tea; periods of huge exploitation, gambling and brothels; not to mention the creation of the Chinese Communist Party (CCP) in 1921.
Today, the city houses over 24 million people, a third of whom are long-term migrants. This diverse blend of cultures, coupled with the city's compelling mix of old alongside very new, makes Shanghai a fascinating melting pot of life to visit.
Shanghai definitely deserves more than a quick stopover. However, if time is short, base yourself around the Bund and People's Square and you can't go far wrong. Here are our tips for a whirlwind tour of Shanghai.
Start the day at the Bund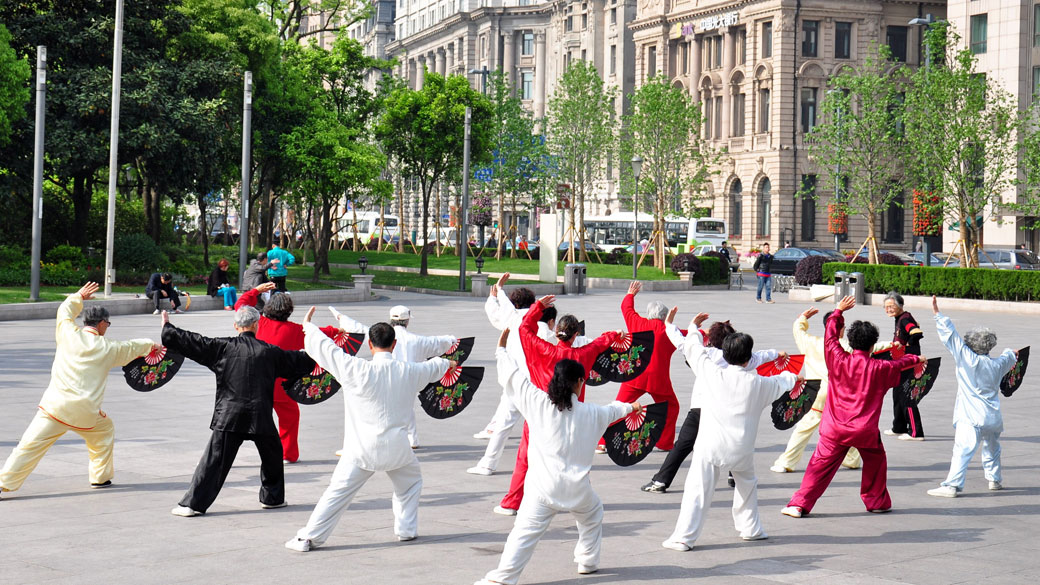 Head to the Bund in the early morning (around 7am-8am), and watch locals doing their morning exercises with Pudong's skyline towering in the background.
With everything from tai chi to kite flying – not to mention a bit of synchronised hand fanning and sword practice in between, this is a brilliant place to start the day and a fantastic opportunity for photography.
Once you have finished your people-watching, decide between Chinese-style fried dumplings or European influenced cuisine for the breakfast of your choice.
View Shanghai from on high at Shanghai Tower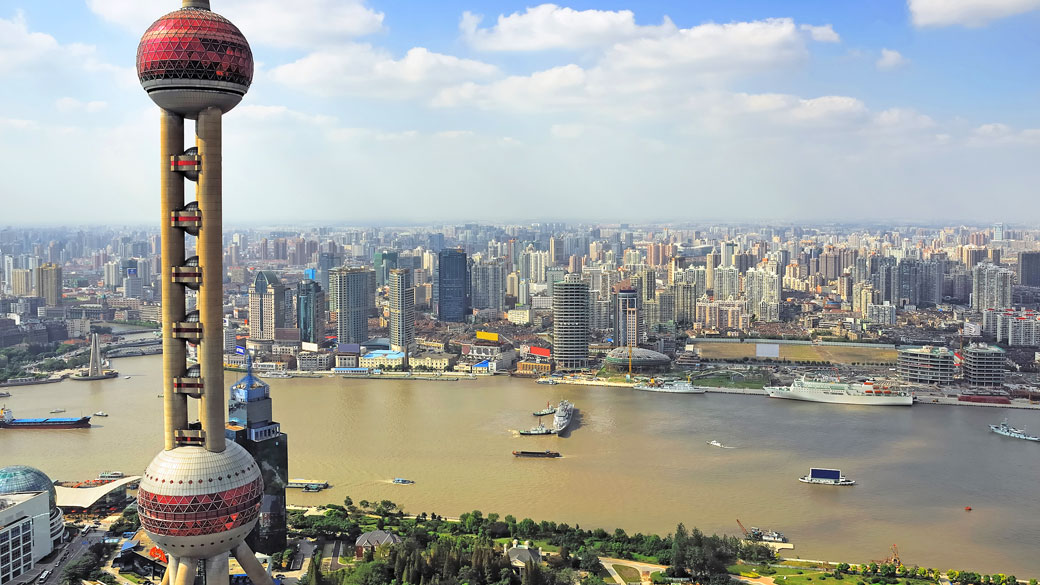 Now you are refreshed and raring to go, where better to get your bearings than from the heights of China's tallest building? In fact, the observation deck on the 118th floor (yes, you did read that correctly) of Shanghai Tower is currently the highest in the world.
Opened in 2016, this spiral shaped tower – designed to withstand the impact of wind at this height – is home to offices, entertainment venues, a conference centre, high-end shops and a luxury hotel, not to mention a few "sky gardens".
Zoom up to the sky deck in one of the world's fastest lifts and gaze down at the wonderful, crazy city of Shanghai arrayed below. It will take less than a minute of your life to get up this high, so you won't be wasting precious time.
Soak up spirituality at the Jade Buddha Temple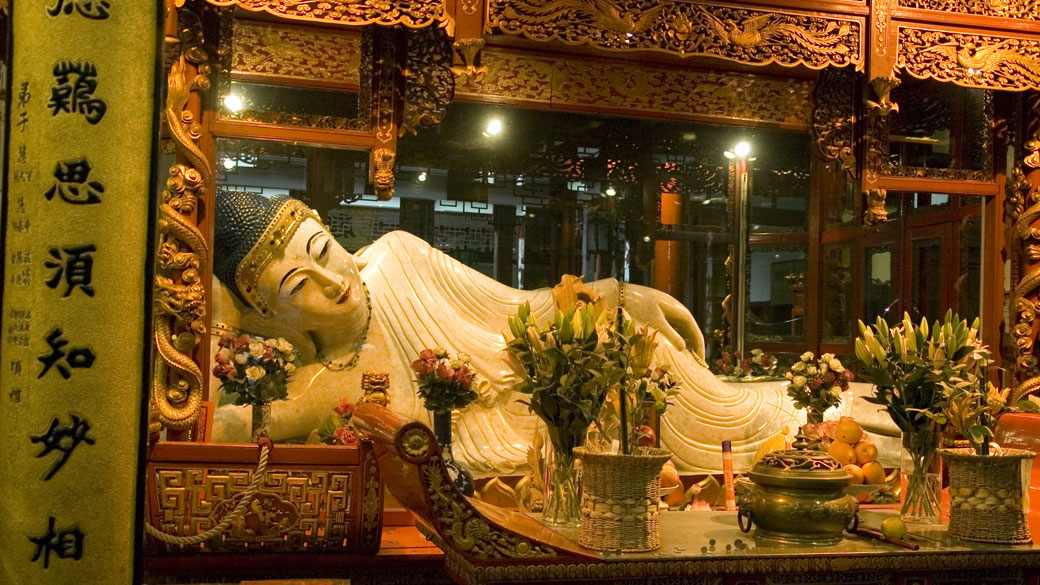 To add a bit of spirituality into the mix, head to the Jade Buddha Temple – one of Shanghai's few active Buddhist monasteries. The current temple is only around 100 years' old, a mere youngster in Chinese terms. However the temple has been built in classical style from the Song Dynasty – an opportunity to ponder the meeting place between old and new, perhaps?
The centrepiece of the Jade Buddha Temple is a 1.9 metre high sitting Buddha made from a single piece of (you've guessed it!) pure jade. This sitting Buddha was brought back from Burma in the late 19th century, with the original temple on the site then built to house it.
There is in fact a second jade Buddha in the temple – this one a metre long and reclining. Depending on which story you believe, the reclining Buddha was either carved from the same piece of jade as the sitting Buddha or brought over from Singapore in an unconnected shipment. Either way, it is worth a visit.
If you feel a bit peckish whilst you are visiting, there is a vegetarian restaurant within the temple grounds. This offers a range of vegetarian delights that are also available to take away if you don't have time to sit down.
Spend money at the former French Concession
One thing Shanghai is not short of is gigantic shopping malls. However, if you fancy a more vibrant feel to your consumerism, head to the former French Concession. Here, bars and restaurants rub shoulders with family homes and creative start-up shops, all in a maze of criss-crossing lanes.
Offering both cosy bookshops and luxury slipper outlets (yes, they do exist), this is the place to come if you want more than the usual brand label stock. For those who prefer to spend their money on edible and drinkable delights, simply wander down the lanes and discover hidden cafes, cocktail bars and rooftop terraces to meet pretty much every taste.
If all this is not enough to tempt you, why not throw in a bit of culture by visiting one of the French Concession's galleries or museums? The glasswork-focussed Liuli China Museum has artefacts dating back more than 2,000 years. Or, if you fancy less ancient creations, you can watch traditional craftwork being created in front of your eyes at the Shanghai Arts and Crafts Museum.
Find some trees in Yuyuan Gardens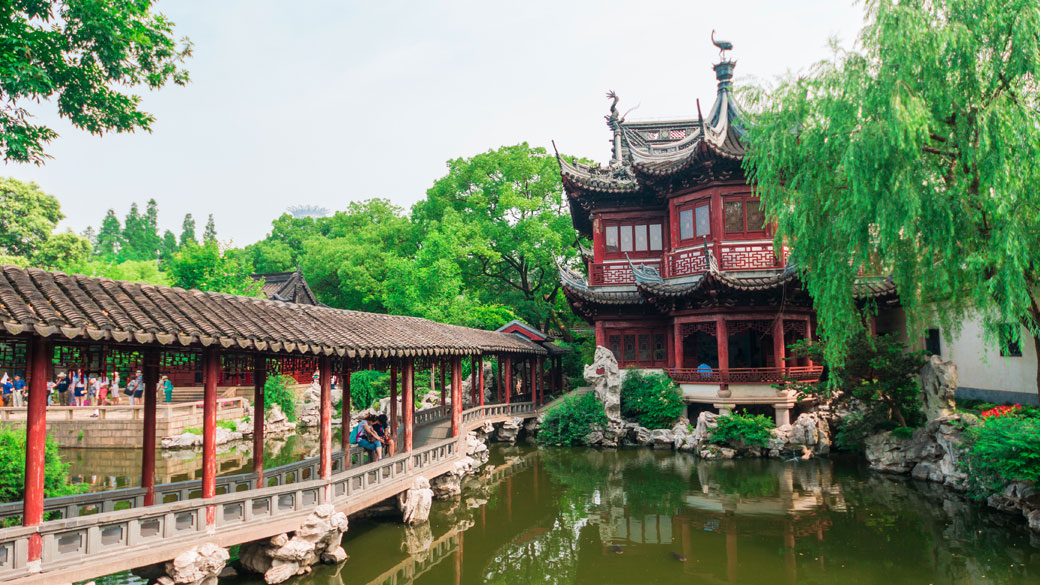 Time for a break? The Yuyuan Gardens could be just what you need. Founded in the 16th century and 18 years in the making, these gardens have (just about!) survived both bombardment in war and the huge crowds that gather during the weekends. Indeed it is said that you can shelter under a tree that was planted by the original owner over 400 years ago.
Alongside its beautiful plants, the park displays fascinating rockeries, pools brimming with fish, decorative halls, elaborate pavilions and impressive sculptures. Try to avoid the worst of the crowds by going on a weekday, so you can really appreciate the detail in the garden's design.
Alternatively, if you prefer less tour parties in your park, head for Guilin Gardens in the former French Concession. This traditional Chinese garden includes zigzag bridges and tower topped pavilions. Or, if you really want small scale, why not check out if the tiny rooftop vegetable garden above Café Sambal in Jiashan Market still has its resident chicken and rabbit?
A night to remember …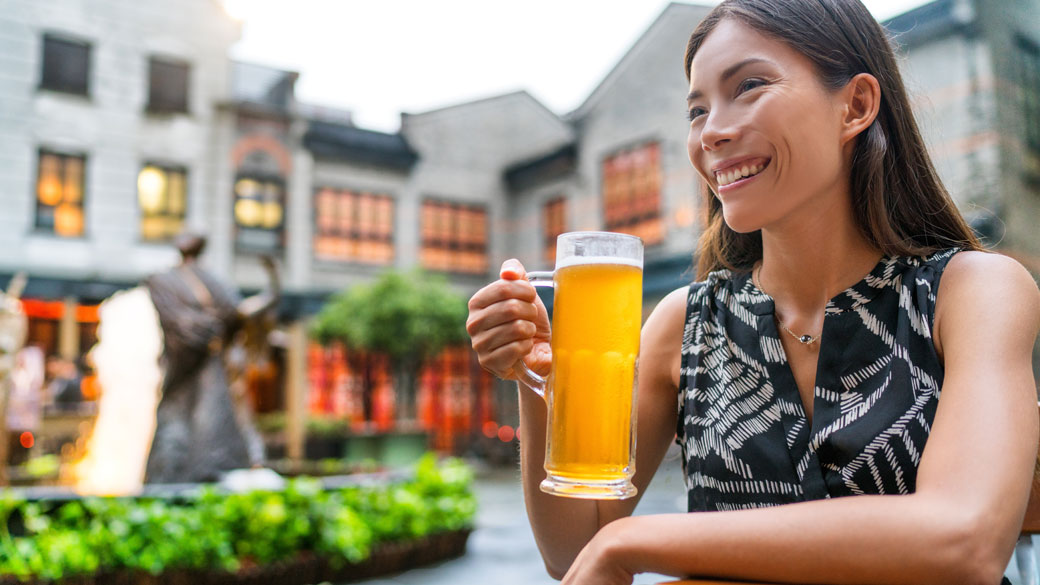 If you have any energy left by the end of the day, what better than a pub crawl to gain a rather different perspective of the city.
Every Saturday, the Shanghai Pub Crawl takes in a number of bars around the city – not to mention some free shots and reduced-price drinks. Not a bad way to find (or should that be, lose?!) your feet and make a few new friends along the way.