Touchdown in Thailand!
Two weeks ago I said goodbye to America and hello to Kanchanaburi, Thailand as I begun my Thailand TEFL Experience. My first thought is "Wow, what a place!" There are so many differences between Thailand and my home, and I am loving every minute of discovery.
I didn't arrive with many expectations because I prefer to be pleasantly surprised, but I did have some preconceived notions about what Thailand would be like. I expected to be surrounded by beautiful and glittering temples, and bright lights on the streets with tons of food vendors and bars. I have definitely found and enjoyed all of these things, but more importantly I have come to appreciate the inconspicuous beauty of Thailand.
Let me explain: while the popular tourist spots of Thailand are quite enticing, I have loved to become familiar with the more rural parts of Kanchanaburi.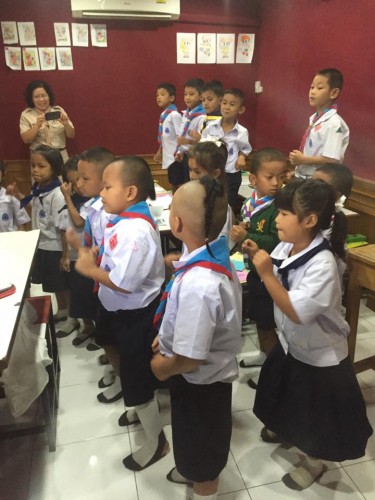 Getting to know my new home
My tourist expectations went out the window as I realized that my new school was nowhere near the closest tourist hub. It took me a few days to adjust to this change in scenery, but I soon realized that this is the reason I decided to live in Thailand. I wanted to get up close and personal with this culture, and what better way to do this than to live like a local?
Around me are tiny family-owned shops, fields, a sugar cane factory, and reminders of the new culture I have entered into. I feel privileged to lift the curtain of tourism and to see behind it into the heart of the Thai culture. I believe this would not be possible had I decided to just backpack through Thailand.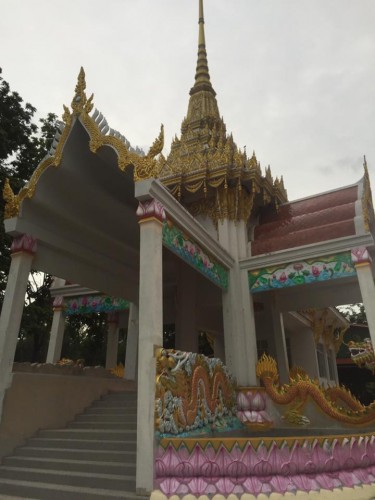 Doing it the Thai way
In just two weeks, the Thai culture has taught me to increase my patience and trust in others, and I have come to appreciate both my life at home and my new life here. I am grateful for my privileges in America, and I have realized that it is possible to live happily on less.
I look around me and see people living without air conditioning, western plumbing, fancy houses, or expensive cars. The Thai people live very basic lives, yet Thailand is known as "the land of smiles". Everyone here seems to be at peace with each other, and will always offer up a smile to you, even if you are a complete stranger and a foreigner.
I have never felt so loved and accepted in a new place, and I am so grateful to my school for helping me to become comfortable in my new home.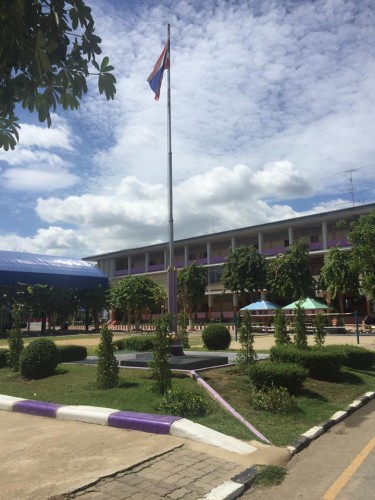 Life changing for me and my students
Thailand has already showed me that my possessions do not define me, and the secret to a happy life is building meaningful relationships and finding purposeful work. I am enjoying my new relationships with the Thai teachers and children, as well as the other English teachers in my program.
I am finding so much happiness in the ability to give the children of my school a life-long skill of speaking English. I know I will have made a difference in their lives after my two months are up, even if I can only inspire them to continue learning after I am gone. I am hopeful for the impact I can have on the kids and teachers in my school, and I know they have already made a huge impact on me.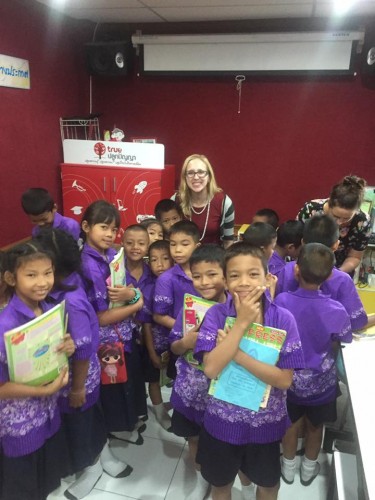 Has Jessi inspired you to have your own Thailand adventure and make a real difference?
If so, why not download the guide for our Thailand TEFL Experience, or give our TEFL advisers a call!