Sally Stephenson will be moving to Thailand in a couple of months to start a new phase of her life as a TEFL teacher; so we caught up with her to see how she's feeling about the move, and whether she'll miss the UK…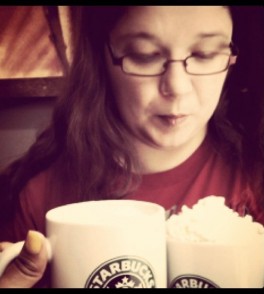 Hey Sally, Great to meet you! What attracted you to TEFL?
The ability to live abroad and have a good career: I worked in admin before uni and it wasn't for me.  Since then I've not had a clear career path, but teaching English while I figure it out seems not only a good way to escape the chilly UK weather, but also the lack of jobs and whilst I decide what to do in the long run.
What age kids/adults would you like to teach?
I'd like to teach teenager,s so 13+ as I hope to apply it to my PGCE course if I get accepted – the reason being I think I'd like to teach secondary English in state schools one day.
What are you most looking forward to?
Discovering a new country and career.  I've never been to Asia before and I've never taught before, so it'll be a great experience!
What do you think you'll miss the most?
British food, I always miss this when overseas, but I always lose weight as a result, so I guess it's a good thing.  I'll also miss my friends and family – we've just had a big loss in the family and it's an emotional time for us at the moment.
What would be your advice for someone thinking of TEFL?
Do a course, get as many hours possible.  Don't be scared, it's an adventure depending on your mindset!
If you won a large amount of money, what would you buy first?
A plane ticket to Australia, I love Sydney and hope to make it my future home so I'd definitely go back there first.
Are you thinking of moving to Thailand to teach English abroad?  Be sure to check out our guide to living in Thailand to find out everything you could possibly need to know!