Meet TEFL teacher to-be Jemimah Harvey, who was lucky enough to head out on the China internship in 2012… before she started her new adventure, she wanted to share with you her reasons for going on the internship and her plans for the future… get ready for some major inspiration, and potentially booking your own space onto one of the paid internships!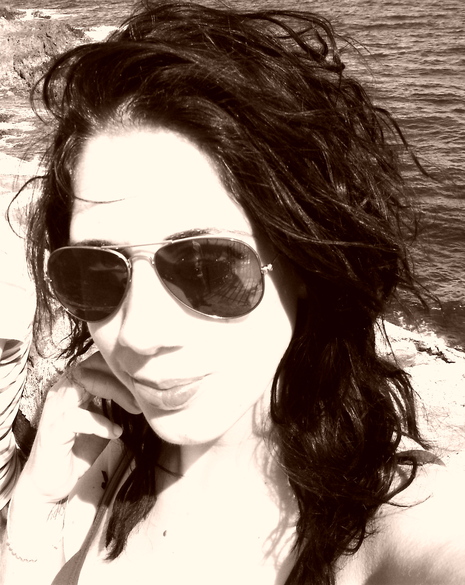 Why did you decide to look at teaching English?
I will be starting a PGCE in Secondary English next September (yes indeed, I am insane enough to want to teach English to disinterested teenagers) and I thought that teaching abroad would be one of the nicest, most fun ways for me to get into long-term teaching.
Will you do a TEFL course before you start teaching?
I finished the 120 hour course back in September, and would recommend it 101%.  There were a few too many games of vocabulary hangman involved for my liking, but the course has definitely given me the confidence I desperately needed to teach.
Where are you going to teach?
China.  I'm going as part of the Winter internship because the only Asian country I've ever been to is India, and I'm far too scared to go somewhere new by myself.  The internship looks unbelievably fantastic, seriously!  If you're reading this and haven't got yourself booked onto any of the internships yet, then you really should.  As soon as possible.
What 3 items can you NOT leave behind?
1. Percy Pigs
For those of you unfortunate enough to never have encountered a Percy Pig: these are incredible raspberry-flavoured sweets that are shaped like a pig's face; and they're pretty addictive.  In my opinion, they're 600 times better than any other sweet on the planet, and there is NO WAY that I can last a whole 5 months without them.
2. A fluffy hot water bottle
Actually the fluffiness isn't really necessary, but I've heard that the temperature in China can drop to -40 at night.  I figure a hot water bottle might help keep pneumonia at bay.
3. A fork
Unless I'm impaling a vegetable on the end of one of them, I can't use chopsticks at all.
What attracted you to TEFL?
My University tutor spent an entire 40 minutes pitching the concept of a TEFL course to me earlier this year.  He sold it pretty well.  In fact, he practically forced me into it.
What age kids/adults would you like to teach?
I don't know, I'm torn. I imagine that the kids would be impossibly cute, and would learn quickly, but I have no confidence with discipline at the moment and I'm terrified that my classroom might morph into a riot scene.  So perhaps adults would be easier in that respect.
What are you most looking forward to?
Everything.  Literally everything!  I don't know how I could possibly single anything out. It's a shame that we're narrowly missing Chinese New Year but I'm excited about meeting new people, being shocked by strange food, being laughed at for my embarrassing attempt at Mandarin and learning from my students.  Oh, and I can't wait to finally be taught how to use chopsticks properly.
What would be your advice for someone thinking of TEFL?
I suppose it really depends on what your worries are, but I think you should just be brave and sign up before you change your mind.  Personally, I like to worry about all kinds of little things (like dropping my peas on the floor and wondering whether my friends will abandon me while I'm away), but if I can do it, then you all certainly can.  The TEFL people are so helpful that they probably couldn't do a better job, even if you tried to bribe them with Smarties. So, sign up.  Now.
Random question time… you see a wallet on the ground and on closer inspection it has £100 in it, there's no one around… what do you do?
Oh dear, I really don't know.  I'd like to say that I'd find somewhere to hand it in so that it can be reunited with its owner, but I'm not entirely sure. I think I might hand £90 of it back and use the remaining £10 to get a box of Percy Pigs shipped over to China.  That's awful, isn't it?!
Good luck in China, Jemimah!
If you want to embark on an internship adventure on your own, be sure to take a look, with teaching programmes in China, Thailand and Vietnam!