Whilst on the internship, teaching is the main focus, however you do get a lot of free time on the weekends to go and explore other parts of Cambodia and even venture further to Vietnam or Thailand if you choose to. I would definitely recommend travelling outside of Phnom Penh whilst you're here and seeing as much as you can, chances are you'll only be living here once! I was very lucky that the school I taught in didn't require me to work on a friday meaning I was able to travel away for the weekend late on a thursday evening or early on a friday morning, making it much more worthwhile to see and do as much as possible. With only 6 weekends free to travel during the internship there is actually less time than you think so not doing much with them would be a shame when there is so much to see in Cambodia.
It is worth staying a weekend in Phnom Penh as well though, our intern group decided to do this the first weekend to get to grips with the place we would be living for 2 months. It worked very well for us as we learnt our way around more of the centre of Phnom Penh finding restaurants and bars that we liked (some good rooftop bars). It led to us having a really good night out and since almost all of our intern group decided to do it together it meant we got to know each other well. It was also a good opportunity to learn about the history of Cambodia, we decided going to the killing fields and S21 was best at the beginning of our trip. Previous interns had told us that going later on would be much more difficult once we'd got an attachment to the country and the people here which after going myself I can agree with. The killing fields were unbelievable, they led to everyone being quiet and subdued in astonishment that such a thing could have taken place just 37 years ago. It gives you more of an understanding and respect of what this country and its people have been through and how they are still working hard now to build their country up again after the destruction it caused. S21 was also harrowing, somewhere you feel like you need to see however much it is upsetting. I came away from those experiences feeling more admiration for Cambodia, it opens your eyes up to what they have been through and how lucky we are back home.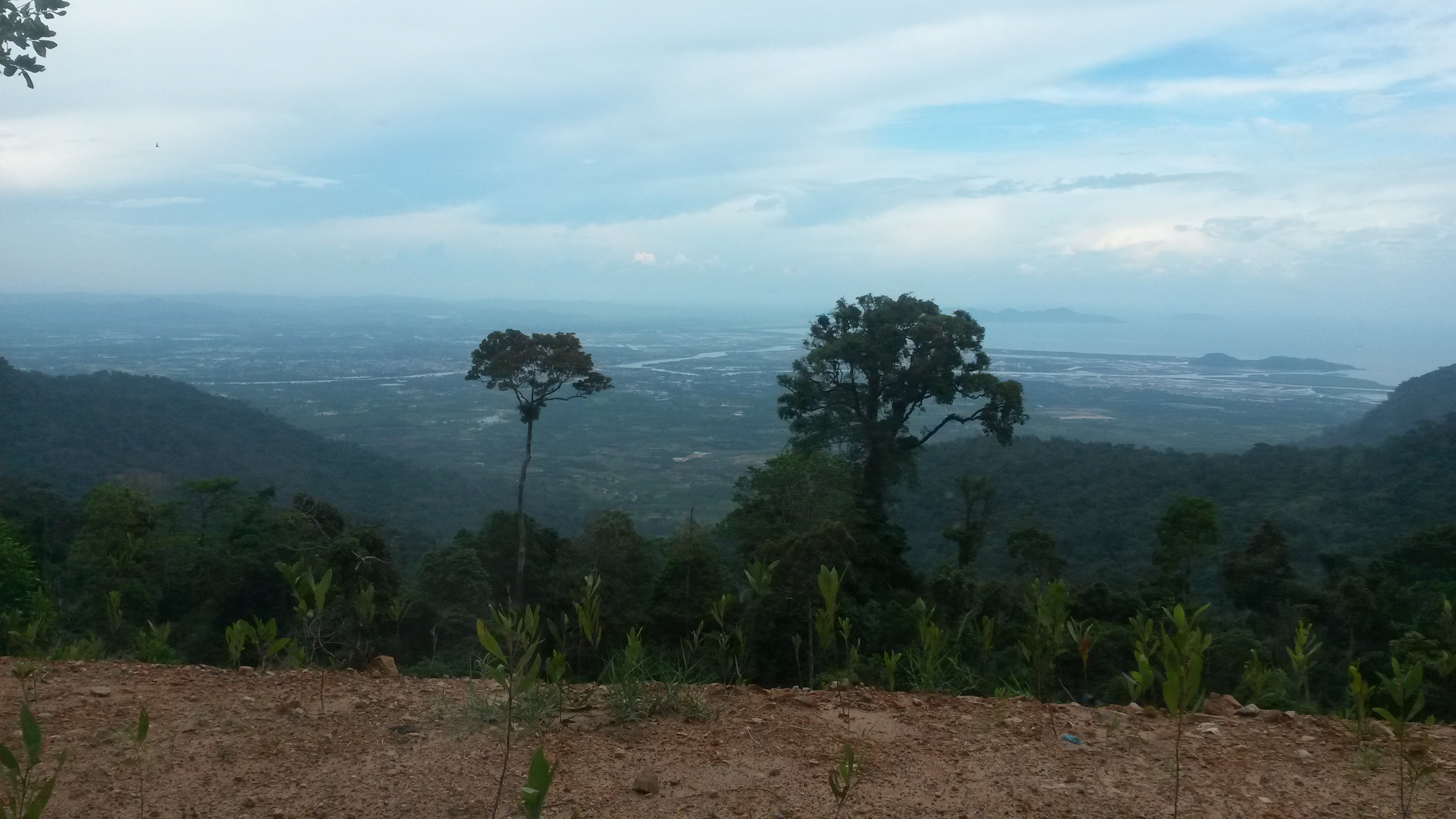 Our second weekend we ventured out of Phnom Penh for the first time, we chose to go to Kampot, a 3 hour bus journey away which we took on a friday morning. It was apparent straight away how much less busy it was in comparison to Phnom Penh and how beautiful it was. It has less buildings, is less built up and is really easy to navigate around with a few bars and plenty of restaurants to choose from. The weekend activities here would be completely different to those in Phnom Penh, Kampot is an ideal place to rent a moped and drive around. With the options of driving up to the top of Bokor Mountain or to the Kep beach, both of which people in our group decided to do and would highly recommend. Even with little driving experience on a moped, the roads in Kampot are much less busy and safer than Phnom Penh so a good place to test if you'll be comfortable. There are also trips you can book with the hostels you stay in where they will take you on a booze cruise along the river or a bus trip to the top of bokor mountain, to waterfalls and a boat cruise to see fireflies. All are amazing experiences and Kampot is a lovely place to be, it provides options that would interest most people so luckily a lot of our group went and everyone loved their experience there.
So onto probably the most well known part of Cambodia that everybody will recommend visiting: Siem Reap and Angkor Wat, somewhere I definitely would have been sad to miss. This trip involved our first experience of an overnight sleeping bus which was surreal, we all had our own little pods, like bunk beds on the bus, you were given a pillow and blanket and actually could get a decent sleep! An ideal way to travel, save money on a hostel for a night and still get enough sleep that your experience there will not be impacted on. For somewhere like Siem Reap, being 6 hours away and such an important place to visit, it is worth it to simply get more time there, a weekend isn't really enough but when you have limitations its much better than not going at all. An experience worth having that isn't as well known is visiting the floating village, a village where all the houses are up high and on stilts so that when its rainy season and the lake overflows they are still safe and dry, they then travel around by boat instead. During my visit the rain hadn't overflowed the river yet so all of the houses were visible. We travelled to a lake by minibus and then travelled by boat to the village, just being on the lake was surreal, going past locals standing in the water fishing, children playing on boats or walking over the tiny bridges overhead. When we arrived we were overwhelmed, it was so beautiful and special, it was something so different to anything I've ever seen before and anything I could have expected. We went into one house where we were told that 3 families shared the small space that was there. It was incredible and stirred up so much emotion in us to see these people with nothing and yet they were still so happy and grateful to have anything. The main thing that hit our group was when we saw a school class in process which involved children teaching each other in a very basic setting because they didn't have the resources to have a full time teacher. It was humbling and upsetting but we were all so glad to have seen it so don't be put off, a culture shock isn't necessarily a bad thing!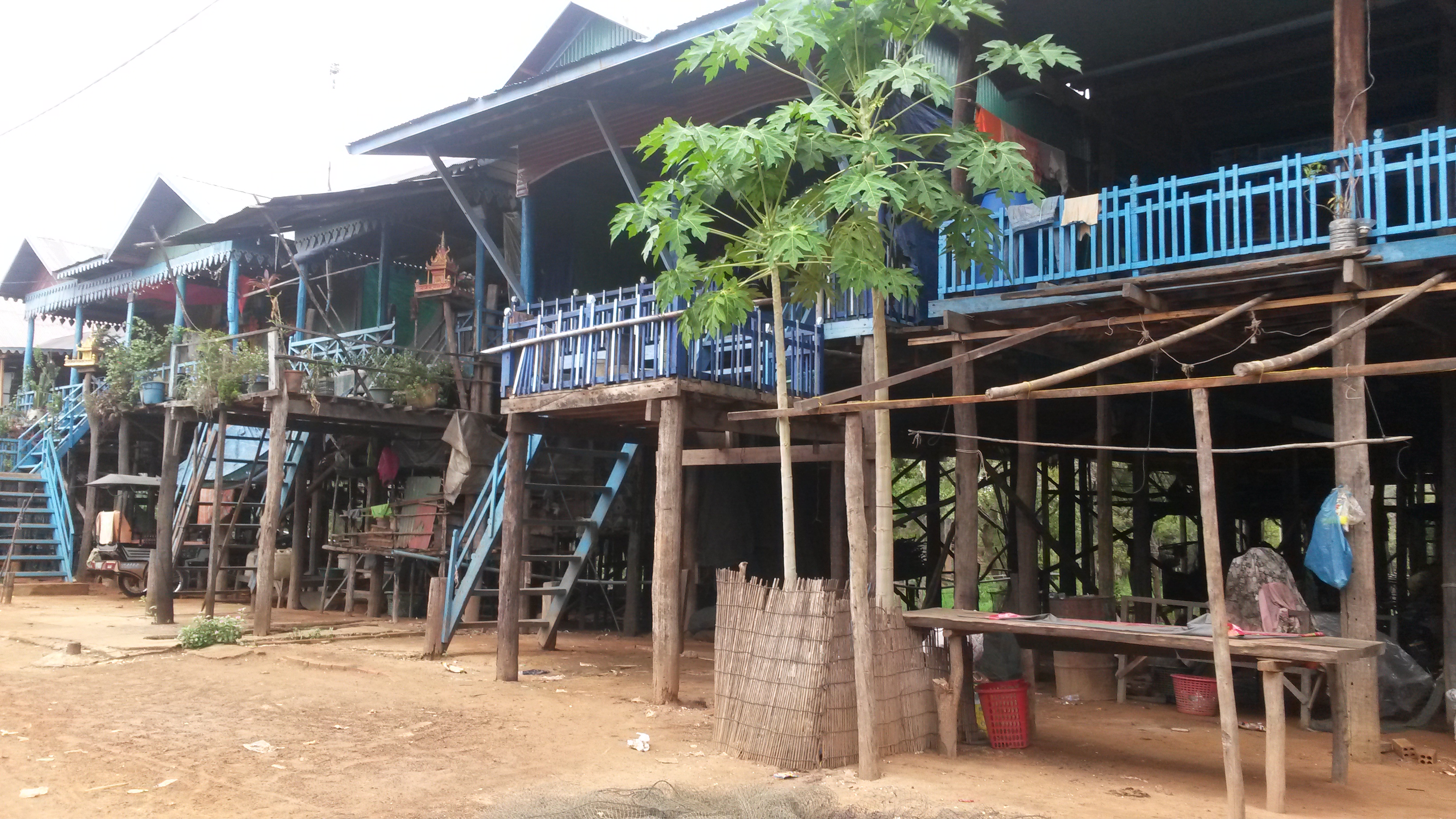 On our way back from the floating village we went to a restaurant in the Tonle Sap Lake and then we went out in our boats to the middle of the lake to watch the sunset. It was amazing, the perfect end to a very special experience.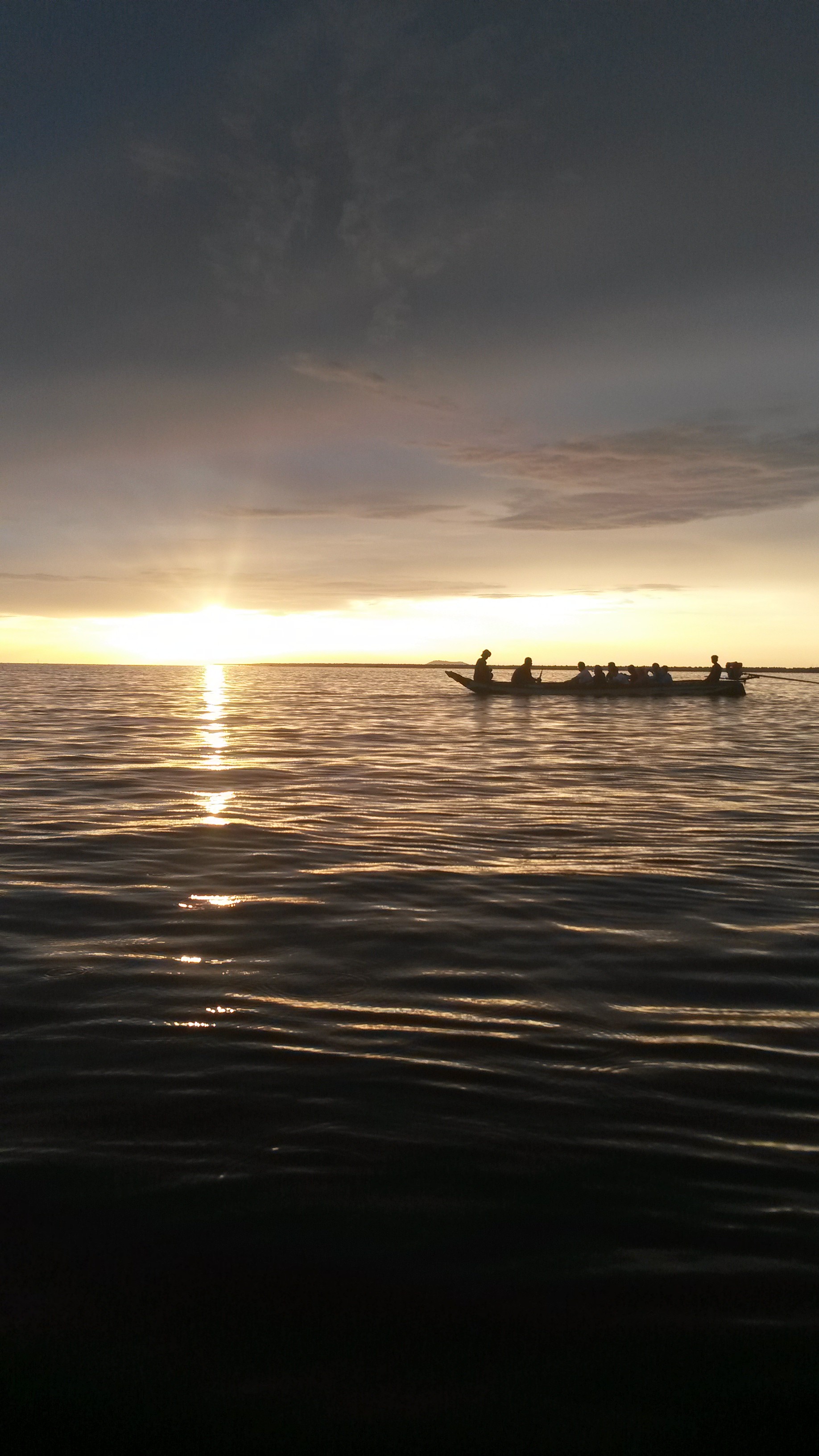 Now onto the main tourist experience, Angkor Wat. I didn't realise before I came to Siem Reap that it isn't just the Angkor Wat temple, there are lots of other temples that are worth seeing as well. Angkor Wat is spectacular and something not to be missed, its even worth getting up really early to see the sunrise over the top of it. I would recommend hiring a tour guide if you can afford to, it made the experience much better having someone telling you the history of the temple and also having someone who knew all of the best photo taking spots! As well as going to a temple for sunrise there are also others that are good for sunset, unfortunately a monsoon came down just in time to cause too much cloud for us to see the sunset but if you check the weather you might get lucky and it'll be worth it.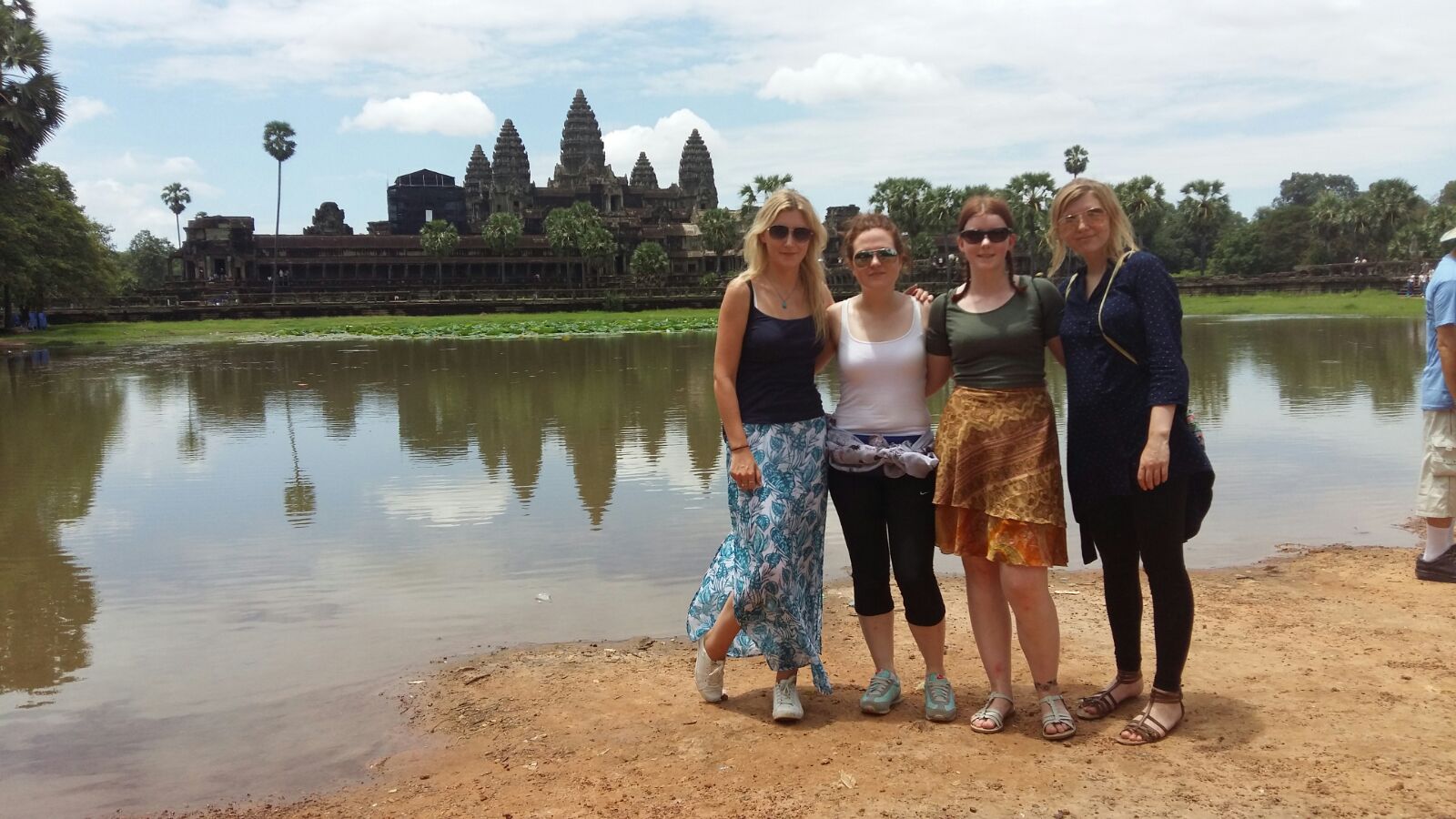 Other places to consider travelling to are Kratie, Battambong and Ho Chi Minh city in Vietnam. It might be worth spending another weekend in Phnom Penh as well but that all depends on individual budgets and whether you feel like you've explored where you're living enough. I intend to spend another weekend in Phnom Penh to go to the russian market and night market, also to visit Wat Phnom and maybe go on a cruise on the Mekong river. When you're teaching all week and travelling all weekend it can get very tiring so it is tempting to have a more relaxed weekend. Just make sure you leave Cambodia having seen and done everything you wanted to, it is an incredible place to live in and explore.