It's break time- thank goodness. For the next 15 minutes, I'll sit in sweet silence whilst resting my voice and regaining some energy. I'm only a few weeks in and, to be honest, no one told me teaching would be this tiring. Call to all decathletes: come and take a swing at teaching excited and rambunctious 6-8 year olds. After a full day, I'm sure you'll forego any scheduled cardio training you may have had. The sound of a large beating drum fills the air and for a moment, I feel as though I'm in a scene from 'Lord of the Rings'. The beating drum is the signal that break time is over and it's uncanny just how much it sounds like the pounding drums heard in the 'Mines of Moria'- fans of the franchise will get the reference. My next cardio session of the day will begin shortly.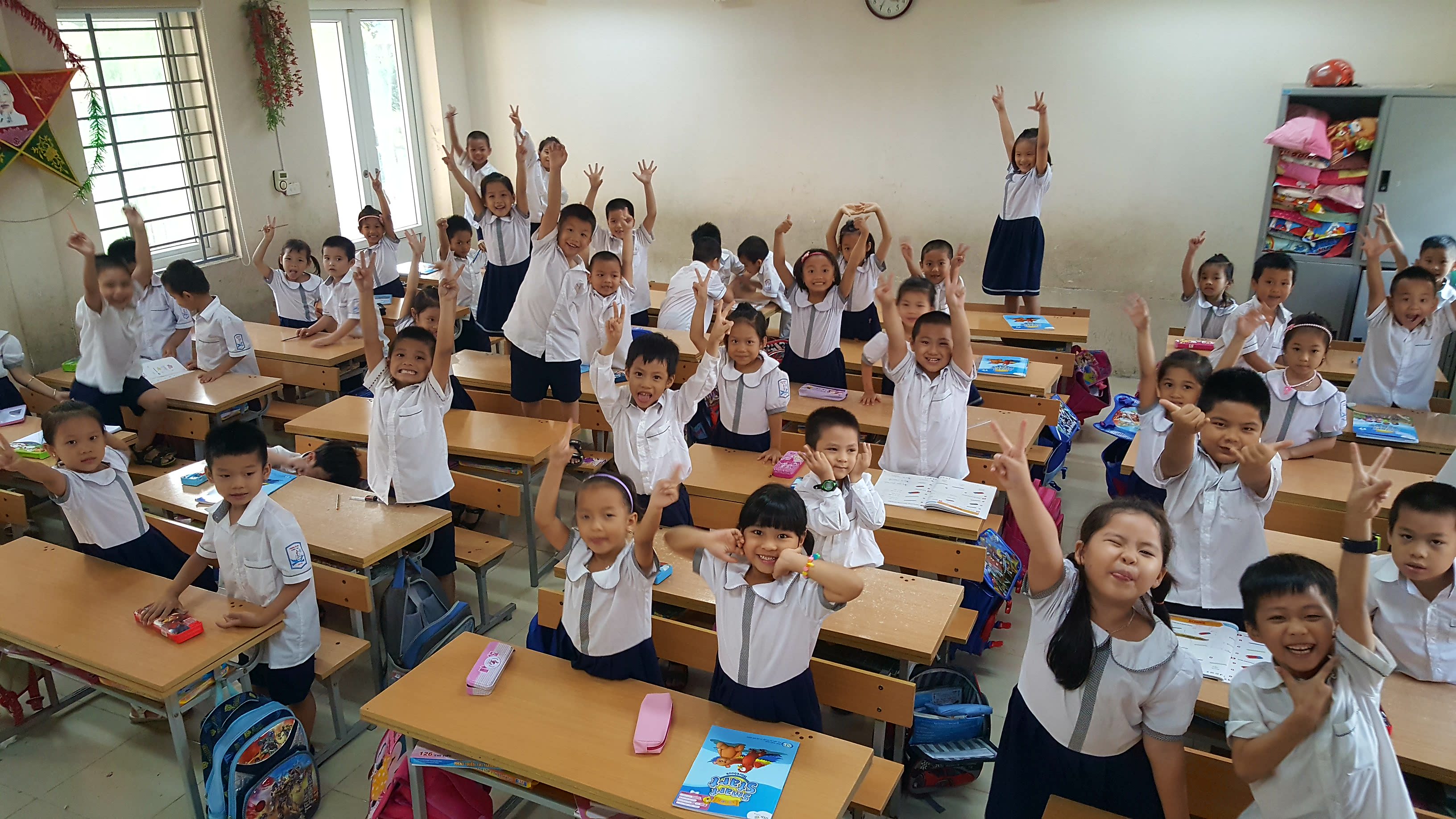 My first day did not consist of much teaching, but instead involved being treated like royalty- maybe not the Queen or Prince William, but certainly someone's fourth cousin. On the first day of school an 'opening ceremony' is held. All the school children sit in the courtyard and are treated to a show of sorts to get them ready and enthusiastic for the school year ahead. As I walked over to sit with the rest of the staff, I was greeted with a sea of excited screams and high-fives. The children had yet to meet me, yet they seemed to already adore me. One teacher pulled out a chair for me whilst another poured me a glass of water. You can't help but feel a little bit guilty about the preferential treatment. From what I've gathered, this seemed to be a mutual experience for most interns. The opening ceremony was a delight and the stage saw colourful costumes, energetic dancers, tales of mythical dragons and teachers engaging in some karaoke. Then came a small prize giving I was unknowingly involved in. Before I knew it, I was whisked up on stage, posing for photos as I handed out prizes to students who had performed well in English. It felt odd. However, that was the easy part of the experience and although fun, nothing but hard work has followed.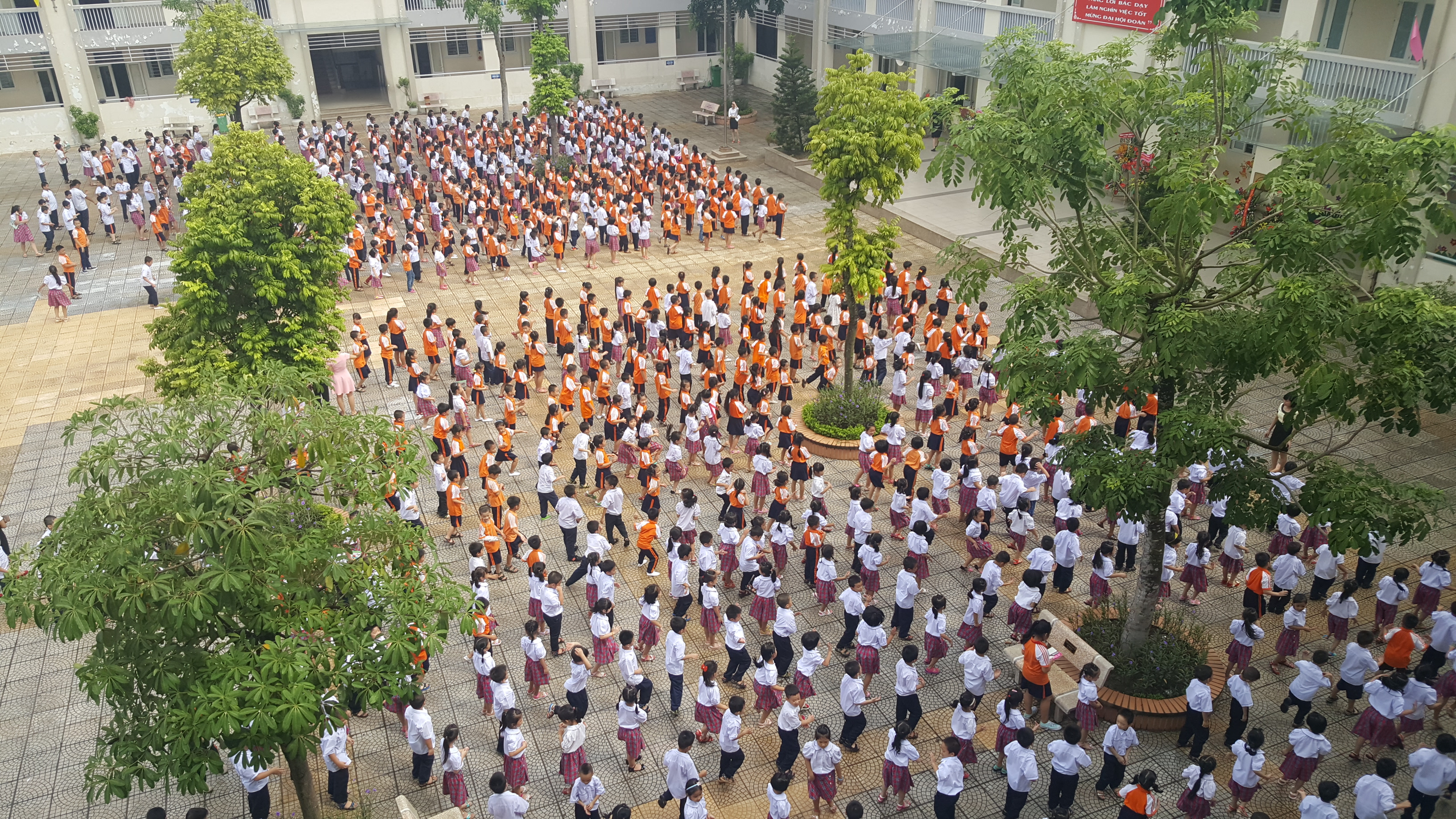 I think the biggest teaching challenge I've had thus far, for semi-obvious reasons, is the language barrier- being stared at blankly by 60 pairs of small, brown eyes has become a norm. In these moments I can't help but take a step back and have a little chuckle to myself. I stand there and think, "What on earth am I meant to do next? If they didn't get my awesome and freakishly accurate impressions and actions, how else am I meant to convey meaning?". So you try again. Sometimes that series of charades doesn't work either. Neither does the next. However, you slowly but surely begin to see students, one by one, row by row, squint their eyes and nod their heads in comprehension. Legend has it that should a teacher experience such a lesson and not head down to their local 'Beer Hoi' after work, a series of unfortunate events shall follow. One must sit on a tiny plastic chair in the street and drink a foamy beer with the locals in order to ward off any bad luck. It's a fact.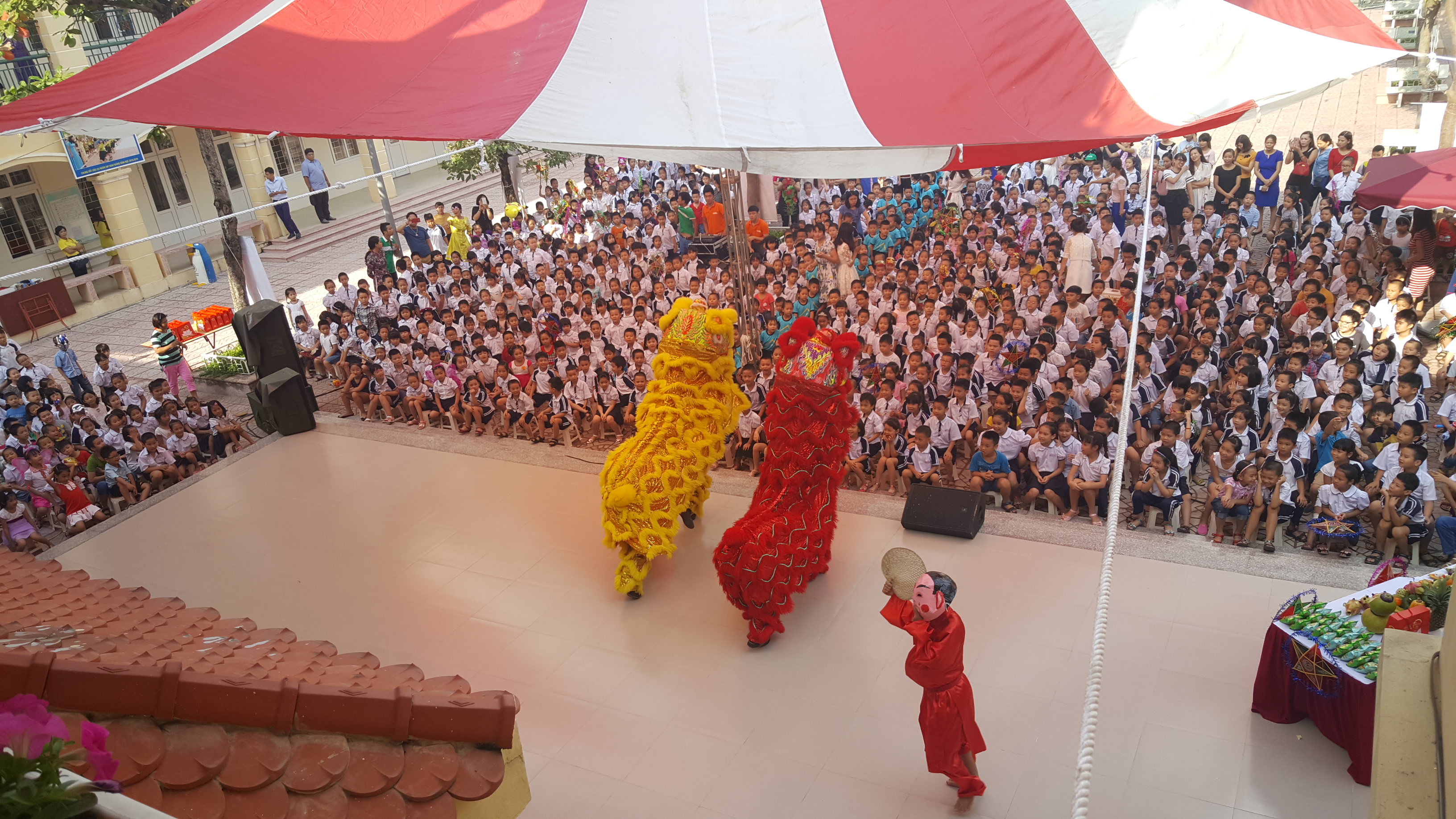 Another difficulty- controlling the classroom. On average, half the children are eager to learn and the other half can't be bothered. Of course, the latter half then find ways to entertain themselves and disrupt the class. It doesn't matter what kind of booming voice is used or threatening glances are given, some children simply aren't intimidated by us English speakers. For some reason we just aren't all that threatening, despite our overwhelming height advantage over the Vietnamese teachers. It's something that can drive you mad and it didn't take me very long to empathise with many of the teachers I had in primary school. Despite the few, you then get the many- the kids who warm you through and stick that smile right back on your face. I have been bombarded with hugs, homemade cards and excited screams. Some faces are just so incredibly cute and greet you with such appreciation that you can't help but resemble the old lady that used to pull at your cheeks as a child. Yes, I am becoming her and I like it.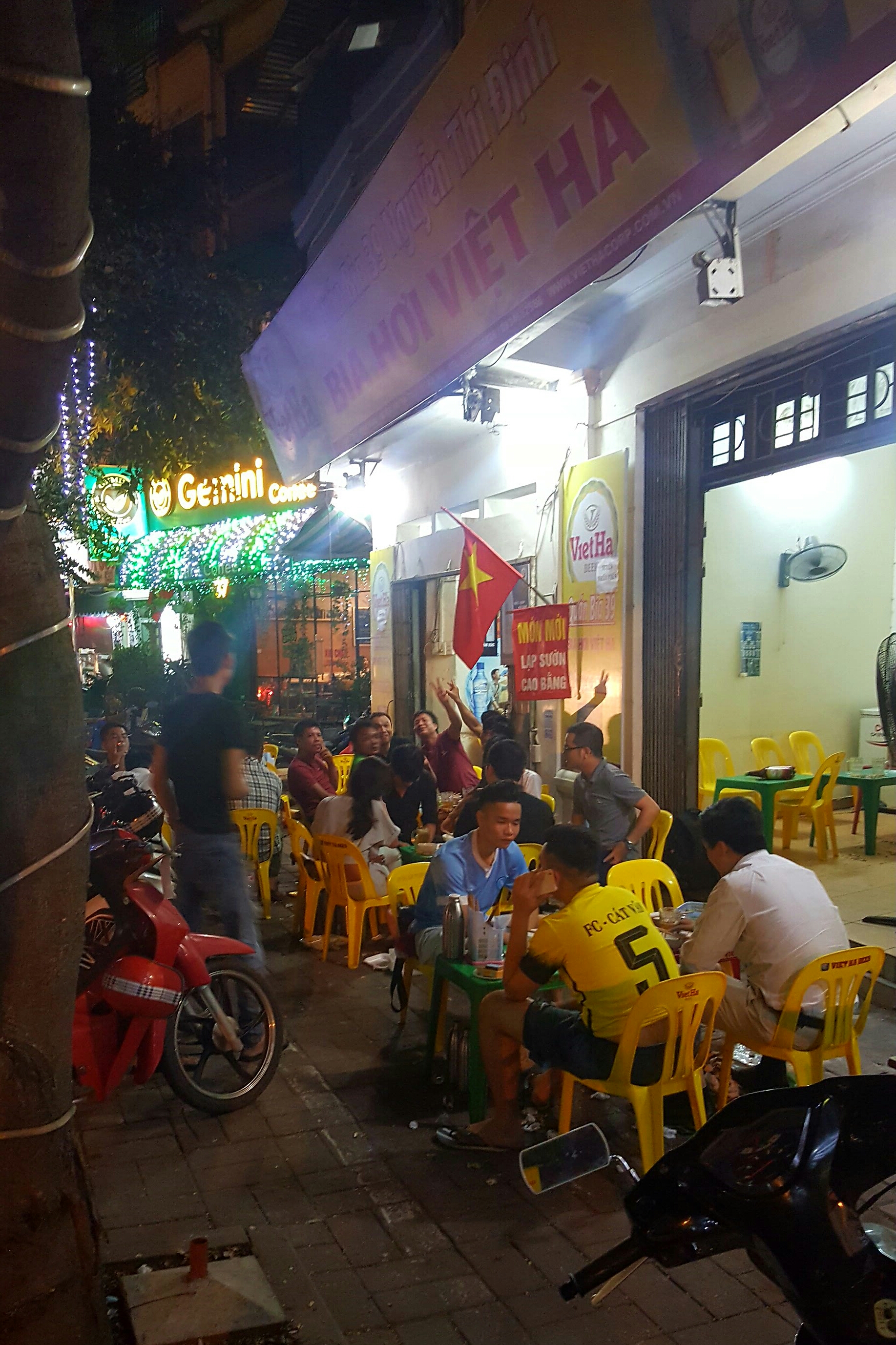 So my days are long and tiring. They make my feet ache, they make my voice hoarse and they sometimes turn me into a grouchy 24 year old. But my days also bring me endless giggles, adorable conversations and a reason to act silly during work hours. To be honest, it all balances out pretty equally and as long as I follow the ancient and sacred tradition of heading to Beer Hoi after a tough day at work, I think I'll be good.