It's a dilemma that many budding travellers have to face: should I travel alone or with my friends? For some people, the obvious answer might be to always stick with your mates – but in recent years, considerably more of us of opting for the lone-free-ranger lifestyle. So, which is better?
The actual travelling part
Solo: Catching a flight on your own might be a daunting prospect for some but actually, if you're a good sleeper, it can be easier than you think. Ok, so, it's not as fun at the airport, we'll give you that. But once your in your seat, the plane's taken off and you've got your comfy socks and inflatable pillow around your neck, you're free to drift off to the land of nod with no interruptions. Dreamy. Also, you've got nobody panicking or hurrying you up or slowing you down – it's all your own pace and much less stressful (in our opinion).
With friends: You've got company. Someone to combat the butterflies in the airport, lean on during your flight and help you find your accommodation when you arrive. If you're one for home comforts, having a friend there with you while you travel can really take the edge off and make you less nervous than you might be if you were travelling solo.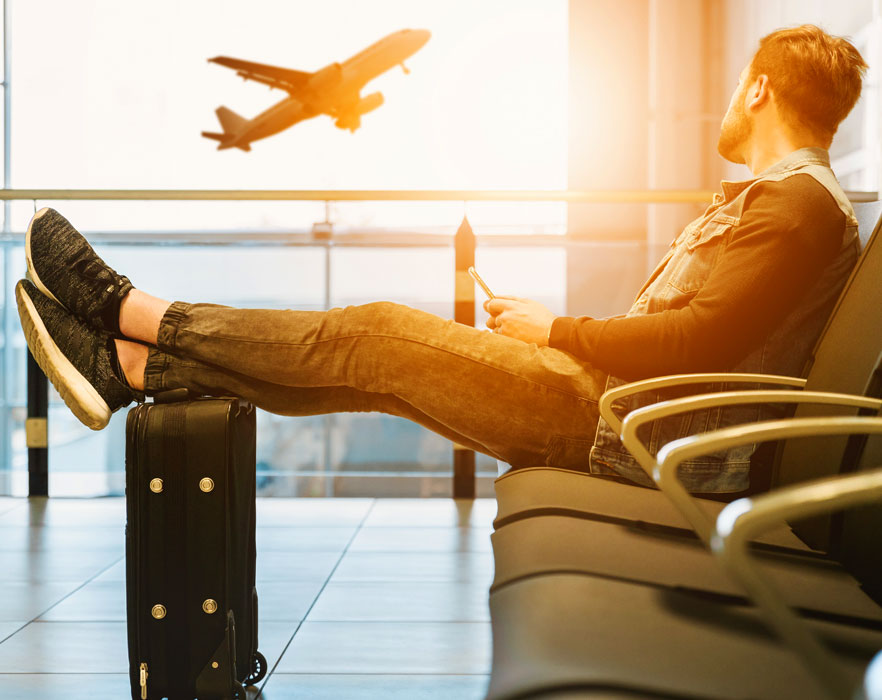 Working abroad
Solo: If you're moving away to work and travel, most of the people you meet will probably be travelling solo too, so you'll fit right in. It's a big decision to make and it's relatively unlikely that you'll find a friend who wants to go to the same place at the same time to do the same job.
With friends: If you've managed to find a travel buddy – yay! You've got an instant support system with you while you're away. However, beware not to spend too much time together. Realistically, if you're living and even possibly working with someone (or a few people), there's going to be a disagreement at some point. These can be expected but to keep things rosy, make sure you try and spend time with others to take the pressure off.
Travelling around
Solo: This might be the potentially scariest part of travelling alone. Staying in hostels, navigating cities and catching trains, planes and coaches as a solo traveller can be difficult but it's most definitely achievable and very enjoyable! You can make all of your own decisions, stay longer in places you like and make friends really easily because other travellers will see that you're alone and make an effort to include you in social events, etc.
With friends: You may need to compromise on places you want to see and things you want to do because it's not always feasible to make everyone happy all of the time (unfortunately). But the good news is, you're never going to struggle to have fun or feel relaxed wherever you end up because you'll have your right-hand-man. Even if you don't get on with other travellers, you're not going to feel lonely.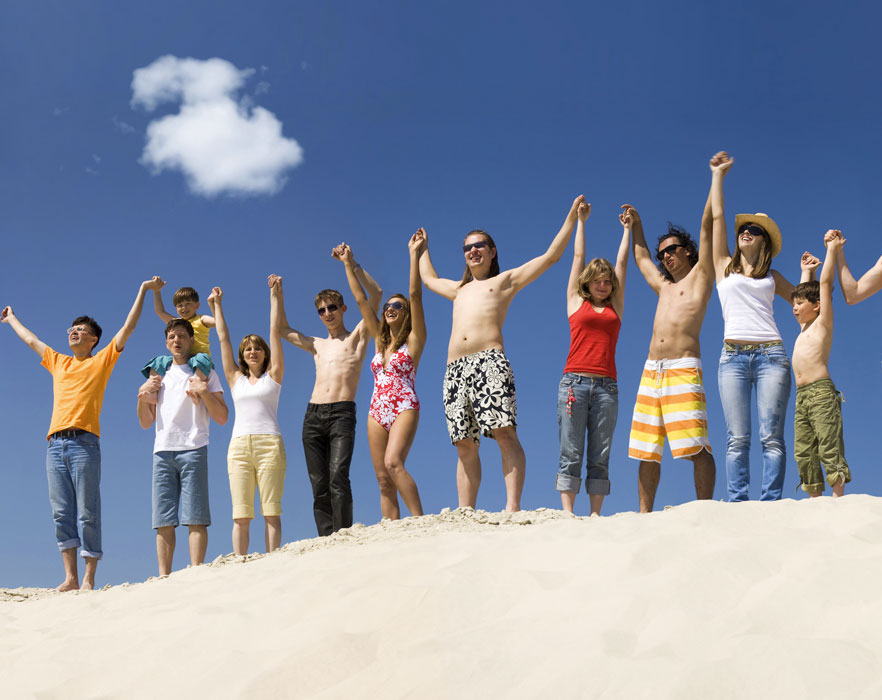 Making friends
Solo: You definitely win this round! Making friends is 10 times easier as a solo traveller. Mainly because you're bound to make more of an effort if you're alone but also because (as we mentioned earlier) when other travellers notice you're travelling solo, they'll usually do their best to introduce themselves and include you in any group activities straight away. Naww – we love travellers.
With friends: It might not be quite as easy but honestly, if you make an effort, you'll be fine. It's easy to get absorbed in your own little world when you're travelling with friends but it's important to make a conscious effort to branch out and talk to people as much as you can. Whether you're staying in a hostel dorm-room, hotel, airbnb or camping – your experience will feel much more enjoyable the more people you get to know.
Want to teach abroad with a friend or two? It is possible and you might even get a multi-booking discount out of it! Find out more by speaking with our friendly team of TEFL experts right here.