1. Guinness plus everything at The Wild Rover, Sydney
Sydney loves St Patrick's Day. With a huge parade, an Irish themed family day and numerous Irish pubs, this is THE place to celebrate down under. And for the best of the best, head to the Wild Rover Pub, tucked behind a green door (what else?) in Surry Hills.
Here you can line your stomach with steak and Guinness pies or try out their Guinness gravy on top of your tasty spuds. And to wash it all down? Why Guinness of course – or perhaps an Irish whiskey if you prefer. Top it all off with a foot-stomping collection of Irish bands and you've got yourself a Paddy's Day to remember.
2. Celebrate with Irish dogs in Tokyo
Tokyo gives St Patrick's Day a definite Japanese slant. Head to Yoygi Park for the I Love Ireland Festival and annual parade. As well as the traditional marching bands and dancers, you'll find Irish wolfhounds and Irish setters dressed in green – not to mention a few giant glasses of Guinness strolling past. Well, why not?
3. Join the parade in New York
Take your place on Fifth Avenue with two million others to share the thrill of the world's oldest and biggest St Patrick's Day parade. Soak up four hours of marching bands, bagpipes, Irish dancers, floats, colour and much, much more. With more than 200 years of experience, New York knows what it's doing! And if you'd like to remember that this day officially celebrates a religious feast, head to St Patrick's Cathedral for Mass too.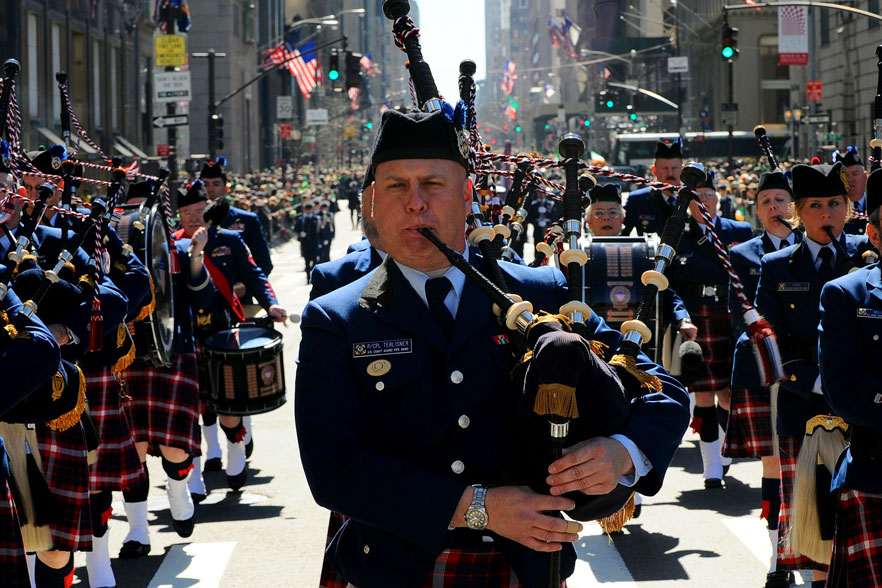 4. Party in the street in Buenos Aires
Add a big Irish population to a city that loves to party and you're going to have a brilliant time! On La Fiesta de San Patricio (as St Patrick's Day is more commonly known here) the Retiro district of the city centre is transformed into mini whirl of Irish dancing, music and fun as Buenos Aires hosts the largest St Patrick's Day street party in South America.
5. Go green in Dubai
A small corner of Dubai is well and truly Irish. It's even called the Irish Village to prove it and comes complete with "traditional" wooden Irish pubs. Head to Al Garhoud Dubai for a long weekend of celebrations, including a family fun day, Irish music well into the night and, of course, Guinness. The spirit of Ireland travels far and wide!
6. Dublin (surprise, surprise!)
And the best place to celebrate St Patrick's Day is … (drum roll please) … Ireland!! Long gone are the days when this was mainly a low-key religious event in its home country. Today, Dublin's St Patrick's Day is packed full of music, colour and a fair few leprechauns (peer down Temple Bar if you want to know what a street full of green hats really looks like!).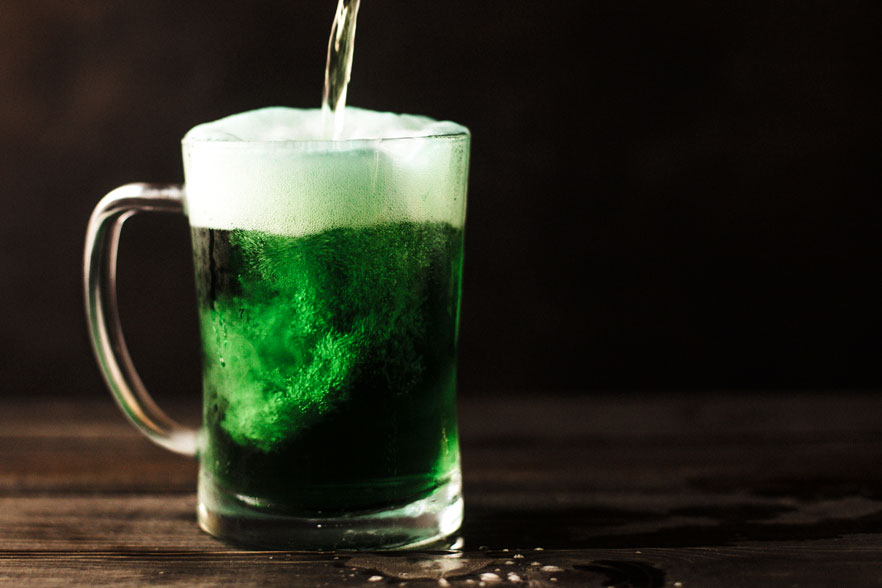 Feel the thrill of the parade between Parnell Square and St Patrick's Cathedral, cheer along with the locals as Ireland takes on England at rugby – or simply wander the streets and spot how many buildings (and faces) have turned green. And if you fancy a drink? Well, just head to your closest pub. After all, it's bound to be Irish!