Why take a TEFL course?
Getting a TEFL (Teaching English as a Foreign Language) qualification is the first step in an amazing adventure teaching English across the globe. The 140 hour Combined TEFL Course will equip you with the skills, knowledge and confidence to do just that. The course is the only 140 hour Combined course which is Ofqual-regulated. This ensures the course is the highest of quality and recognised by schools and employers around the world.
Why the 140 Hour Online Course?
Our 140 hour course combines online learning with classroom practise, making sure you're totally prepared for living and teaching in a brand new location. Study the online portion in your own time with the support of an expert tutor, and attend a twenty hour weekend classroom course in a location near you to complete your learning.
About the course
Knowledge modules: bring your learning to life with videos, activities, practical ideas and quizzes
Putting it into practice: ideas for turning your learning into engaging, exciting lessons
Check your knowledge: keep track of your learning with regular self-check quizzes
The classroom part of the course involves joining a group of like-minded aspiring TEFL teachers for a weekend of practical learning. Through group work and interactive sessions you'll get some deeper learning grammar, pronunciation and getting up on your feet, practising.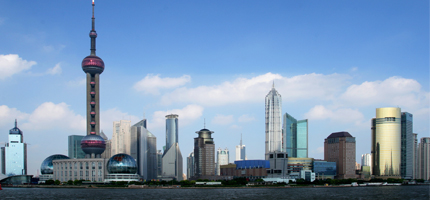 Key components of the course
Teaching young learners, teenagers, adults an one-to-one
Planning your lessons
Evaluation and examination
How to teach pronunciation, vocabulary and listening skills
The International Phonetic Alphabet (IPA)
Classroom activities and resources
Reading and writing instruction
How to teach grammar
Using technology and multimedia in the classroom
Finding a job/how to structure your TEFL CV/resume
Tailored feedback and support from an expert tutor
Practical teaching experience in the classroom courseHow to teach young learners, teenagers, adults and one-to-one
Course Breakdown
Module 1: Planning a Lesson The key to a great lesson is watertight planning, and through your TEFL career lesson plans will help you massively. Learning to plan properly will mean you're well on the way to great teaching from the second you step in the classroom - and you'll have something concrete to help with those first day nerves!
It makes sense to start at the beginning, so in the first module you'll learn about teaching methods, what to include in a lesson plan, how to set out a lesson plan and adapting your lesson for the different types of learner you might encounter.
Introduction to Section 1
Initial lesson planning
Structuring a lesson
Putting planning into practice
Check your knowledge: planning
Section 1 test
Module 2: Lesson Content Imagine if someone asked you to teach them English on the spot. Hard, right? In this section, you'll learn all about how to structure your lessons and how to present topics in a digestible way. You'll also get a refresher on the 3 main topics you'll teach: vocabulary, grammar and the 4 skills (reading, writing, listening and speaking), so you're totally equipped for teaching your students in lessons they'll always remember.
Introduction to Section 2
Teaching vocabulary
Teaching grammar
Teaching the four skills
Putting lesson content into practice
Check your knowledge: lesson content
Section 2 test
Module 3: Making it work in the classroom It's all very well knowing your stuff and putting together tidy lesson plans, but the fact remains: you've still got to stand up there at the front of the class and teach real students.This section explores how to knock your students' socks off with an engaging, exciting lesson that flows well and provides a good learning environment for your students. You'll also learn how to support individual students' needs, and deal with any problems that come up (unfortunately, some are inevitable!).
Introduction to Section 3
Creating a good teaching environment
Helping students learn
Making it work in practice
Check your knowledge: making it work
Section 3 test
Course Assessment Now it's time to check you've been paying attention! On completing your last module test, it's time for the final course assessment. You'll take a test to check your knowledge, then produce a lesson plan and a piece of written work to show your understanding. Once you've submitted, we won't keep you hanging around: our expert tutors will give you detailed feedback within 7 days, and we'll send you out your certificate within 28 days (though as a small and nimble business we always try to beat this!).
Introduction
Course test
Lesson plan
Written work
Submitting your work
20 hour classroom course Now it's time to get physical! Forget the stuffy classroom sessions of your school days - this is an active, fun, engaging and educational weekend spent learning all about key TEFL techniques and getting up on your feet to practise. You and your group will learn about ten key TEFL methodologies and get the chance to simulate them yourself, and you'll also get the chance to plan and deliver two lessons for a taste of what it's really like to get up and teach in the TEFL classroom. All our classroom tutors are teaching experts with plenty of experience behind them, and they'll be on hand throughout to offer assistance and feedback with nailing that essential classroom confidence!
Day 1

Day 2

9.00-9.15

Welcome & course aims

9.00-9.30

Review

9.15-10.30

TEFL principles

9.30-10.30

Pronunciation

10.30-11.00

Break

10.30-11.00

Break

11.00-12.30

Teaching new language

11.00-12.30

Teaching reading & listening

12.30-1.30

Lunch

12.30-1.30

Lunch

1.30-3.00

Grammar & error correction

1.30-2.30

Using coursebooks

3.00-3.15

Break

2.30-2.45

Break

3.15-5.30
(time may vary)

Teaching Practice 1

2.45-5.00
(time may vary)

Teaching Practice 2

5.30-6.00

Day 1 reflection

5.00-5.30

Day 2 reflection

5.30-6.00

Your TEFL future
Taking it further Completing your course is just the first step in what promises to be an amazing TEFL adventure – in this section you'll find some handy hints for striding confidently out in to the world of TEFL! We've got further reading and resources, jobseeking tips, and some expert hints on how to survive that crucial first day in the classroom. Bon voyage!
Introduction
Useful resources
Finding work
Settling in
Never stop learning...
External accreditation is a very important element to consider when choosing your TEFL course and this course is delivered by an accredited provider.
External accreditation is a very important element to consider when choosing your TEFL course provider and this course is delivered by an accredited provider. The certificate is regulated by Ofqual.