TEFL Courses in Sydney
The i-to-i TEFL course in Sydney will give you the chance to get some real practice in before you stand in front of a group of students on your own! This internationally recognised TEFL course will introduce you to a combination of teaching methods, including classroom management, pronunciation and intonation, and also includes fun games you can play with your students and how to teach grammar.
Over 175,000 people have enjoyed i-to-i's TEFL courses and our courses are recognised by language schools worldwide, so when you enroll on the TEFL course in Sydney you know that you're enrolling on a course trusted by Students and Employers alike.
I have already recommended this course to others. In fact, this course was recommended to me by a friend and by a relative, so you're doing a great job!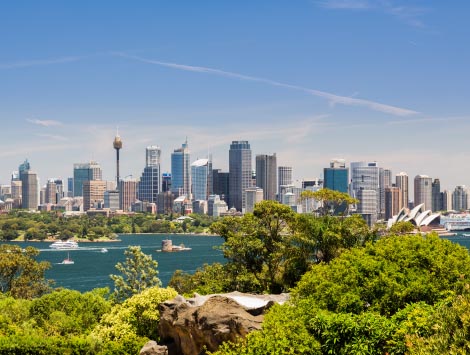 Get a Free Brochure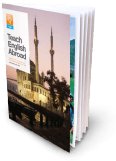 Download your FREE Brochure and find out more about i-to-i's TEFL courses.
Get the Brochure
TEFL Courses

140 Hour Combined TEFL Course
$599.00

was $749.00
Face-to-face + Online
The 140 hour course is a thorough and interactive TEFL course that includes Online and Practical Training to get you classroom ready.
Find Out More

20 Hour Classroom TEFL Course
$299.00

was $449.00
Face-to-face
20 Hours Practical TEFL Training, to teach you how to plan and deliver TEFL lessons. A great introduction to TEFL.
Find Out More
TEFL Courses in Sydney – Location & Directions
Course Location:
Sydney Central YHA,
11 Rawson Place,
Cnr Pitt St & Rawson Pl,
Sydney,
New South Wales,
2000
How to get there:
The easiest way to get to the course venue in Sydney is by train – the Central train station is just across the road from the hostel, just be sure to take the Eddy Ave. exit and walk towards Rawson Place where the hostel is situated. The Central Station Light Rail stop is also nearby. There is parking onsite, but you do need to pre-book it; make sure to check the cost when you book it.
FAQs about the i-to-i TEFL Course in Sydney
What time should I arrive at the hotel for the course?

The TEFL course starts at 09:00 and finishes at 18:00, on both Saturday and Sunday. You should arrive for the course at around 08:45 to make sure the tutor can start promptly. If you are late, simply ask a member of staff to escort you to the room.

How many breaks do we get and do we get tea/coffee?

You will get a morning and a lunch break on both days of the course, along with an afternoon break on the Saturday. You will be provided with free tea and coffee in your morning and afternoon breaks.
Where can I get lunch?

There is an onsite café on the ground floor of the Sydney venue, which has an extensive lunch menu. Alternatively there are fast food options such as Subway, McDonalds and KFC within Railway Square (3min walk).

What should I wear?

There isn't really a dress code for the TEFL course, other than you should wear something that you can imagine wearing in a classroom environment.