TEFL Courses in Los Angeles
i-to-i's Los Angeles TEFL course is designed to get you ready for your first time in the TEFL classroom! It is fully accredited and endorsed by international employers and is a lifelong qualification that does not expire.
When you take your TEFL course in Los Angeles with i-to-i, you'll be taught by an i-to-i tutor with years of international teaching experience. During the course you'll learn how to teach all of the essential TEFL skills including reading, writing, listening and speaking and you'll role play with your peers. Our TEFL courses in Los Angeles will provide you with all the skills to make you a confident English teacher and will provide you with a qualification that is recognized by employers all over the world.
I liked the lesson planning and the real life experience the teacher had and shared with us. I also thought the course was very well structured and the tutor was fantastic!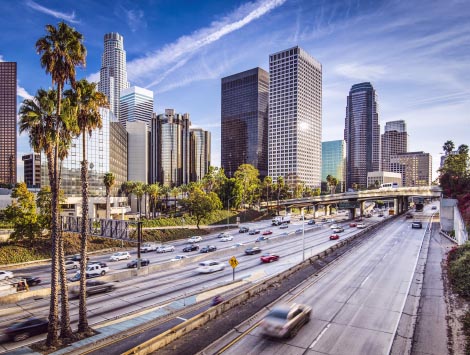 Get a Free Brochure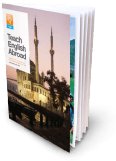 Download your FREE Brochure and find out more about i-to-i's TEFL courses.
Get the Brochure
TEFL Courses

140 Hour Combined TEFL Course
$649.00

was $749.00
Face-to-face + Online
The 140 hour course is a thorough and interactive TEFL course that includes Online and Practical Training to get you classroom ready.
Find Out More

20 Hour Classroom TEFL Course
$369.00

was $449.00
Face-to-face
20 Hours Practical TEFL Training, to teach you how to plan and deliver TEFL lessons. A great introduction to TEFL.
Find Out More
TEFL Courses in Los Angeles – Location & Directions
Course Location:
Hotel Angeleno
170 N Church Ln
Los Angeles, CA 90049
United States
How to get there:
The Los Angeles TEFL course venue is located just off the San Diego Freeway about 5km north of Beverly Hills. It is easily accessible by car due to its proximity to a major freeway, and to Sunset Boulevard. If you need to arrive by public transport then there are a number of buses departing from both Santa Monica and Beverly Hills. Los Angeles international airport is about 15km from the TEFL course venue
FAQs about the i-to-i TEFL Course in Los Angeles
Where can I buy food / will food be provided on the day?

Food will not be provided on the day, however complementary refreshments will be. Most of the course attendees either bring some food along with them or drive to one of the nearby restaurants. Manny's pizzeria is well reviewed and is only a 2 minute drive away. There is also a Subway and a Starbucks. The TEFL course venue has a 'West Restaurant' inside that does a range of mains and has a breakfast menu.

How many other people will be on the Los Angeles TEFL Course?

i-to-i TEFL pride ourselves on delivering quality training to small groups of course attendees. This means that you will benefit from the utmost tutor support and feedback. The minimum number of people attending the LA course will be 5 and the maximum will be 20.
What should I wear over the weekend?

Most attendees wear comfortable clothes that are easy to move in; pants and sneakers are a popular choice. There is no need to dress formally unless you wish to.

What will my tutor teach me during the weekend?

During the weekend you will learn all of the essential TEFL skills. You'll learn how to manage your class, how to plan lessons and you'll participate in some role-playing activities. You'll also refine your newly learnt TEFL skills by preparing and delivering a mock lesson.