TEFL Courses in Leeds
i-to-i's internationally recognised TEFL course in Leeds is popular with both employers and language schools around the world. The accredited course will cover the essential areas you need to know; including classroom management, how to teach grammar, how to plan lessons and opportunities for you to put all of this and more in to practice.
As a mixture of teaching theory and practical experience, the TEFL Course in Leeds is perfect for people who want some teaching practice before they start with their own classes. All of our TEFL tutors have years of experience under their belts so you really are learning from the best. You don't need any previous teaching experience yourself: if you can speak English then we're confident that we can teach you to teach English. Find out more about i-to-i's TEFL courses in Leeds today!
This course was great fun and I feel like I have learned a lot from it. I would definitely recommend it to other students considering doing it. It has made me feel much more confident in myself and teaching and I can't wait to get out there and teach English!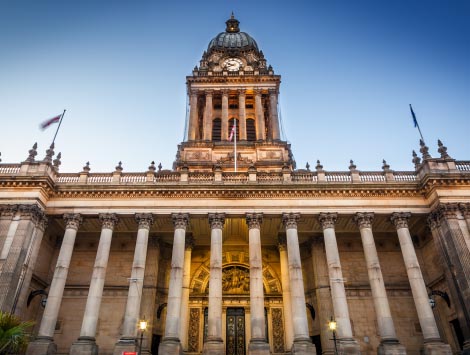 Get a Free Brochure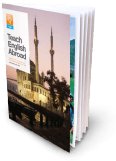 Download your FREE Brochure and find out more about i-to-i's TEFL courses.
Get the Brochure
TEFL Courses

140 Hour Combined TEFL Course
$649.00

was $749.00
Face-to-face + Online
The 140 hour course is a thorough and interactive TEFL course that includes Online and Practical Training to get you classroom ready.
Find Out More

20 Hour Classroom TEFL Course
$369.00

was $449.00
Face-to-face
20 Hours Practical TEFL Training, to teach you how to plan and deliver TEFL lessons. A great introduction to TEFL.
Find Out More
TEFL Courses in Leeds – Location & Directions
Course Location:
Novotel Leeds Centre,
4 Whitehall Quay,
Leeds,
LS1 4HR
How to get there:
The Train Station is less than a 2 minute walk from the Leeds course venue. There is also parking available at the venue – there are 70 spaces available on a first come, first served basis and chargeable at £8 per day / £12 overnight.
FAQs about the TEFL Course in Leeds
What time does the course start/finish?

The TEFL course starts at 09:00 and finishes at 18:00, on both Saturday and Sunday.

What shall I do when I arrive at the venue?

You should simply report to the reception and they will be able to direct you to the right place. If you are late to the course, just report at the main hotel reception and you will be taken up to the meeting room.

When do we get breaks?

You will get a break in the morning and a lunch break on both days along with an afternoon break on the Saturday. You will get complementary tea and coffee on your breaks.
What can I do for lunch?

Food can be ordered from the bar in the hotel. There is a Boots, Sainsbury's, Subway, MacDonald's, KFC, Burger King and Starbucks in Leeds Train Station, which is just a couple of minutes from the venue; and across the road from the hotel is a Co-op and Gregg's.

What should I wear?

Whilst there is no particular dress code, we advise that you wear something comfortable which you could imagine yourself wearing in the classroom.