TEFL Courses in Cape Town
Whether you're thinking of teaching English in the heart of South Africa, or you want to start teaching abroad, i-to-i's accredited TEFL courses in Cape Town are a great place for you to begin your TEFL journey. i-to-i's TEFL Courses in Cape Town are internationally recognised, so you can get TEFL qualified and start teaching English and getting paid in no time.
The Cape Town course is a great way to get practical TEFL knowledge such as Lesson Planning, Classroom Management, and How to Assess Students Work. You can take the course either as the stand-alone 20 Hour Foundation Course or as part of the 140 Hour Professional Course.
I liked that it completely increased my confidence and reassured me that teaching abroad is definitely something I will able to do. I was totally satisfied with everything the course had to offer. Thank you.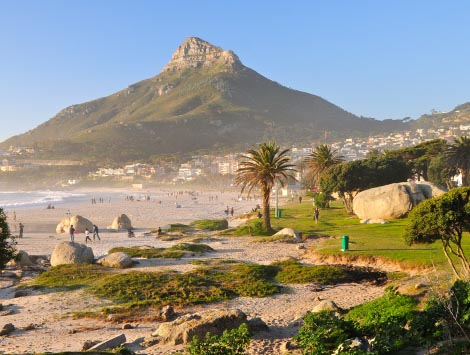 Get a Free Brochure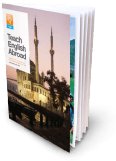 Download your FREE Brochure and find out more about i-to-i's TEFL courses.
Get the Brochure
TEFL Courses

140 Hour Combined TEFL Course
$749.00
Face-to-face + Online
The 140 hour course is a thorough and interactive TEFL course that includes Online and Practical Training to get you classroom ready.
Find Out More

20 Hour Classroom TEFL Course
20 Hours Practical TEFL Training, to teach you how to plan and deliver TEFL lessons. A great introduction to TEFL.
Find Out More
TEFL Courses in Cape Town – Location & Directions
Course Location:
Protea Hotel Breakwater Lodge,
Portswood Road,
V&A Waterfront,
Cape Town, 8001
South Africa
How to get there:
The course venue is right in the heart of Cape Town, close to the V&A Waterfront and the Cape Town Stadium. The closest train station to the hotel is Cape Town Station which is in town. From there you can take a taxi or city buses will take you to right outside the hotel. The closest city bus station is Stadium Station.
FAQs about the i-to-i TEFL Course in Cape Town
What time should I arrive at the hotel?

The running times for the course are as follows:
Saturday – 09:00-20:00
Sunday – 09:00 – 18:00

We advise arriving at the venue at about 08:45 to ensure that your tutor can begin on time. The hotel has a foyer next to the venue where you can wait, or sit in the garden while you wait to go in.

Do we get tea/coffee breaks?

Yes, you will get two tea and coffee breaks on the Saturday and one on the Sunday. You will get complimentary tea and coffee, and you'll also get a lunch break on top of this.
Where can I have lunch?

The hotel serves lunch in their restaurant or you can go to the V&A Waterfront shopping centre food court. It is a five minute walk from the hotel.

What should I wear?

We advise you wear something you will be comfortable in and something you would wear in a real classroom environment.