Specialist TEFL Courses To Boost Your Salary
Even Further!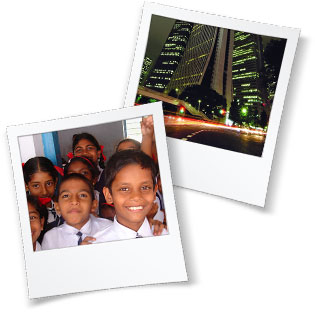 There are some great TEFL jobs out there, and they're looking for the right people with the right training to fill them. That's why i-to-i have created a range of specialist TEFL training courses with our expert tutors. These short courses will equip you with extra training and a qualification that will make you, and your application, stand out to your future employers. These unique TEFL courses will also look great on your CV.
Whether you're just starting out on your TEFL journey, or have already finished your i-to-i Professional TEFL course, these specialist courses will benefit you…
What Will Specialist Courses Do For Me?
Help your CV stand out in a competitive market – outta my way!
Increase your potential salary – yes please!
Take your certification in a specific direction – bring on the bucks!
Get exposed to a wide variety of TEFL job opportunities – jobs galore!
Boost your confidence – learn skills to cover every TEFL scenario!
Skills
Boost your TEFL certification AND your salary in one go! Once completed, you'll have your very own certificate to show off to the world!
What you'll receive
Newly acquired specialised skills needed to go and teach in your new or future job!
TEFL certification to show off to your new employers
Your work displayed on your eResume for all to see
Expert knowledge in key specialised fields, with huge demand for teachers like you!
Personalised feedback from one of our expert tutors
Back to top
Get a grip on grammar with our ever popular Advanced Grammar TEFL Certificate and learn how to make it fun! (Yes, fun!)
If your grammar is a little dusty, our 20-hour online course re-introduces you to the fundamental structures and concepts that underpin the wonderful English language. You can then teach it confidently to your students in a way they can relate to.
The Nuts and Bolts of English (5hrs)
The Tenses of English (5hrs)
The Functions of English (5hrs)
The Sounds of English (5hrs)
Back to top