Online and face to face TEFL training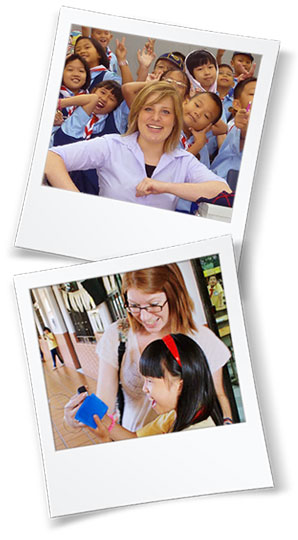 Get classroom TEFL training with your online course
i-to-i TEFL offers you an incredible 20 hours of face to face TEFL training alongside your 120 hours of online training! This is your chance to learn the fundamentals of TEFL, practice planning and delivering lessons and learn the intricacies behind classroom management.
Discover More
With the 140 Hour Combined Course, you're sure to get an internationally recognized certificate that will impress employers around the world.
Get valuable tutor feedback – You'll have an expert TEFL tutor guiding you through the course
Practice your skills – The invaluable chance to practice teaching in a friendly environment
Create engaging and effective lessons – Learn how to incorporate games and activities into your classroom
Combine face to face and online training – Learn practical TEFL skills as well as the theory behind it
No previous TEFL knowledge or experience required
Learn with fellow new TEFLers – The course is delivered in a fun and friendly environment with fellow newbie TEFLers
Certification recognized by 1000s of employers
Industry leaders for 22 years – We've been running Classroom TEFL Courses since 1994!
With i-to-i you can teach English as a foreign language and earn cash while seeing the world. You'll come back with amazing memories and fantastic experiences to put on your CV.
There's a range of TEFL courses to suit anyone. Choose from our 120 Hour Online Course for ultimate flexibility, or opt for the 140 Hour Combined Course to add in 20 hours of practical classroom learning.
So what are you waiting for? Choose your TEFL course and join over 175,000 i-to-i graduates on your TEFL adventure.
Get qualified to apply for TEFL jobs & internships

Internationally recognised professional TEFL certificate

24/7 access on smartphone, tablet or computer

Interactive learning with personalised tutor feedback

Free access to thousands of jobs on the i-to-i jobs board

120 hours online TEFL training

20hrs practical classroom training from experienced TEFL tutors

Practice teaching in the classroom with other trainee teachers

Enjoy shared learning and fun group activities
Qualifies you to apply for TEFL Jobs & Internships

Internationally recognised professional TEFL certificate

24/7 access on smartphone, tablet or computer

Interactive learning with personalised tutor feedback

Free access to the extensive i-to-i jobs board

120 hours' online TEFL training

20 hours' practical classroom training from experienced TEFL tutors

Practice common teaching scenarios with other trainee teachers

Group interaction and shared learning
Qualifies you to apply for TEFL Jobs & Internships

Internationally recognised professional TEFL certificate

24/7 access on smartphone, tablet or computer

Interactive learning with personalised tutor feedback

Free access to the extensive i-to-i jobs board

120 hours' online TEFL training