Overview
Experience the real China spending 5 months living and teaching English in the local community. Scale the Great Wall, visit the mountains of Huangshan, barter in bustling Beijing and hone your English teaching skills in a welcoming host school where you'll earn a generous monthly allowance. Our in-country partners will be there to support you from start to finish.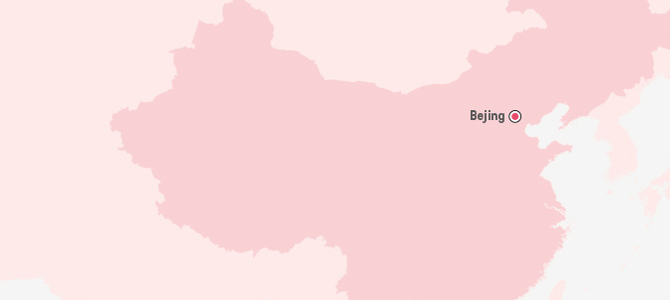 Itinerary, information and insider tips
Get the Guide
TEFL Talk: book a call back

I am no longer living for the weekend. If I am at school or at home I feel the same level of contentment and joy. If it's Monday or Saturday my feelings towards the day are mirrored. I love my work life and my personal life!
Danni, China
Who will I miss the most? My kids. My students have had an immeasurable impact on me, just considering how much time I've spent with them over the past few months. I'll miss the friends I've made: both locals (my co-workers) and expats alike.
Jacqueline, China
In my head, this trip is pretty much a montage of very warm memories, and it's been very worthwhile. In practical terms, I've now got some teaching experience under my belt that I can take elsewhere if I like.
Euan, China
Itinerary
Getting there
Fly into Beijing airport to be met by a member of in-country staff and transferred to your accommodation where you'll start your action-packed orientation week.
Welcome to China!
Spend your first week in China getting to know your fellow interns, exploring Beijing and learning about China in exciting orientation sessions. You'll also spend two days on the TEFL classroom course and even get the chance to learn some Mandarin!
Your teaching experience

You'll be placed at one of our partner schools in a range of locations across China. During your 4.5 months' teaching experience, you'll have plenty of time to assimilate fully into local life and get a sense of what it's like to live and teach in China.
Each school and student age groups have different requirements, but you'll likely be teaching five days a week, and for this you'll get accommodation, some meals and a living allowance of RMB2,000 (about £200 / US$260).
Our in-country partners will be on hand to provide 24/7 remote support in case there are any problems, or even if you just want some insider tips on where to head at the weekend.
After teaching
When you come to the end of your teaching experience, you'll receive your RMB2500 (roughly £250 / US$320) completion bonus and from there it's up to you. There's a load to see and do in China, so get out there and explore!
Before you go
What you need:
Be fluent in English
Be aged 18 and 45 years old
To be a native English speaker with a passport from the UK, Ireland, USA, Canada, Australia or New Zealand
Completed high school/secondary school
Be ready for an adventure teaching English abroad
What you don't need:
Prior teaching experience
A university degree
A second language
Before you set off on your teaching experience, you'll also need to get TEFL qualified. As part of your internship, you get your training absolutely free:
120 hours online TEFL training – study anywhere, on any device & become a confident English teacher before you go!
20 hours classroom TEFL training – you'll spend 2 days in China practising hands-on teaching techniques with the other interns.
What will I need to organise?
There are a few things to get sorted before you go – don't leave it too late!
International Flights: You'll need return flights to Beijing Capital International Airport (PEK).
Visas: Approximately £150/$200 for an X2 student visa (180 day visa).
Visa administration fee: Approximately £190/$270 (in-country partners will advise and assist on this).
Police check: You must carry a clean police check. For the UK you'll need to pay approximately £25 for a Disclosure Scotland. For all other countries, please consult your local police department (costs may vary).
Budget: You'll need to cover costs for extra meals, excursions etc – about £20-£40/$30-$55 a week should suffice.
Travel insurance: this is really important – don't forget to sort yours before you travel! Travel insurance can be complicated – so click here for some great advice from our friends at the FCO.
What's Included?
140 hours of TEFL training
Advice & pre-departure preparation
Visa support
Airport pick-up & transfers
Orientation week
Tour of Beijing
Mandarin lessons
Accommodation & weekday meals
5 months' teaching experience
2000RMB (£200/US$260) monthly living allowance during teaching
2500RMB (£250/US$320) bonus upon completion
Ongoing in-country support
Certificate and reference on request
What's not included?
Flights
Visas and visa administration fees
Police check
Budget: Approximately £20–£40/US$30-US$55 per week
Travel insurance